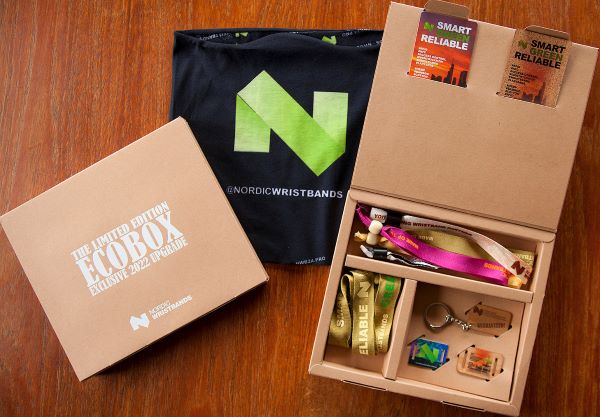 Fan experience and cashless payments specialists, Tappit, has contracted Nordic Wristbands as its exclusive provider for consumables, worldwide, to strengthen its sustainable journey, May 2023.
Nordic has been contracted to provide RFID enabled consumables (wristbands and cards) for Tappit's clients across the globe, ranging from the NBA, NHL and MLS Leagues in North America to the Abu Dhabi F1 Grand Prix.
Jason Thomas, Global CEO of Tappit, says:
"Nordic makes an ideal partner who share our values around sustainability and ethics, with a strong International reach. We looked hard at the market, considering pricing, distribution and the ability to fulfil a fast turn-around given the last-minute decisions we often face, all of which Nordic scored highly on. They particularly stood out with their sustainability credentials, the combination of their biodegradable produce range and the Stand for Trees program in place, which was an important factor in us selecting them."
Nordic's ongoing, front-line approach to saving the environment has been to introduce began with a range of environmentally friendly, organic material products. With that promoted as the preferred route to carbon reduction, an additional agreement with Stand For Trees adds a significant layer in the journey to Net Zero, with investments in protecting rainforests compensating the carbon dioxide emissions caused by wristband and smart tag manufacturing.
Jone Nuutinen, Nordic CEO, states:
"We're delighted to be working with Tappit, giving us the opportunity to introduce our sustainable products to new markets in the UAE and North America's and hopefully help inspire more conversations around the environment, while helping to reduce the carbon impact on these high-profile events."