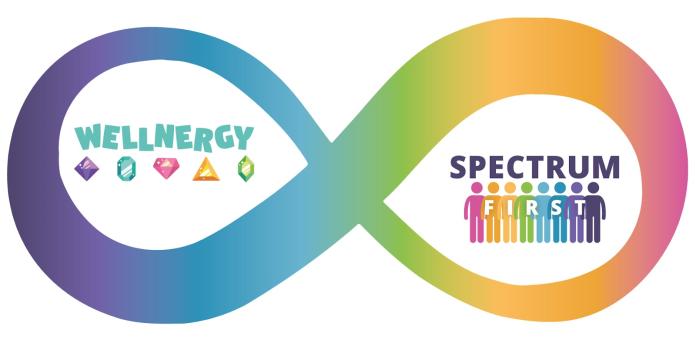 Wellnergy Festival
has announced plans to become one of the most inclusive festivals in the UK as it partners with
Spectrum First
to create the first ever neuro-inclusivity festival safe space which will cater for
all
neurotypes.
Attending events involving large groups of people or crowds can be difficult for neurodivergent people. This can create issues on a daily basis when needing to do things that are necessary, such as food shopping as well as impacting things that people might want to experience, including going to events like festivals.
Nick Steiert, founder of Wellnergy says, "Wellnergy is a very inclusive brand, so when it was suggested that we try and foster this even more by making our festival neuro-inclusive, it lit a spark inside of me and I jumped at the opportunity to try and make this happen."   
Gemma Barstow, Spectrum First added, "festivals, art and culture have been shown to have a positive impact on neurodivergent individuals, many of whom are creative and artistically minded themselves, however research has often shown these spaces to be inaccessible for a wide variety of reasons including, but absolutely not limited to, their sensory experiences." 
Working with Wellnergy will allow Spectrum First to bring its understanding of neuro inclusion to a festival space for the first time, focusing on how to support neurodivergent people to feel safe, supported but most importantly able to enjoy a festival whilst connecting with others.
Barstow adds, "We have published an
article
which demonstrates the choices we are making about this pilot and how best to create the space.  We will also be posting information about what to expect during specific stages of the festival. All of the design is being developed with and by neurodivergent people. Our mantra at Spectrum First is that there is no best practice, because we continually strive to better our methods, the same mantra that will be applied to this project!"