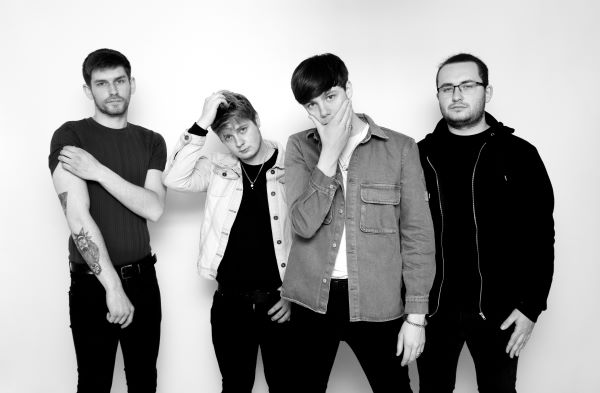 Forgetting The Future was added to the bill of 2023's Isle of Wight Festival, having been selected from hundreds of applicants via Amplead's Apply to Play to Play service, to perform on the Platform One stage.
The band will play on Friday evening, receiving VIP treatment, being helicoptered in and out of the festival site, hopefully a taste of things to come for this talented four-piece indie rock band from Scotland.
Amplead's Chief Relations Officer, Gavin Barnard, states:
"The Isle of Wight festival attracts an audience of around 60,000 fans, who really appreciate their music, so this is a great platform for Forgetting The Future to showcase their live set, reach new audiences, while adding to their live experience. They're a talented band and it's great to work with Platform One to give them this exciting opportunity."
Platform One is a college based on the Isle of Wight, specialising in high quality education for the creative industries, which has been involved in the IOW Festival since its rebirth in 2002. Opportunities for local acts at the festival have evolved each year thanks to the commitment of John Giddings, who is one of Platform One's patrons.
Jason Paine, Platform One HE Quality & Development Lead says:
"This year, we are proud to work in partnership with three organisations who widely benefit young musicians, such as residents on the Isle of Wight. We are delighted to be working with Amplead, Ridiculous Biz, and Ditto Music to bring some national talent to our stage in 2023 and are excited to see how these relationships grow in relation to our educational provision."
Apply to Play is an intuitive system to find and select artists, free-to-use for bookers to save time and access an expansive database of artists. It can be customised to deliver specific information for each organiser and add sponsorship opportunities.
John Giddings – Managing Director, Solo (Isle of Wight Festival) says:
"I am very proud to be a patron of Platform One. I think they do an incredible job of preparing young musicians for the reality of the music industry."
Apply to Play is part of the Amplead toolkit. Since its launch earlier this year it has already attracted over 3,500 artists to join and apply for slots at events, recently helping organisers schedule artists at Liverpool Sound City, including for a new Feedback Sessions slot in 2023 and Ostereo at Koko, Camden.
It is a white label service, with multiple features to save bookers a lot of time and improve efficiency. It allows artists to upload a suite of information, including images, videos, tracks, bio's and technical riders or whatever the organiser requires to make informative decision on planning, with automated, personalised notifications to artists to inform them about successful (or not) applications.