The Global Crowd Management Assocition (GCMA) has  announced the appointment of Jon (JC) Corbishley as its new chair, following on from leadership of founding chair, Eric Stuart, who extended his term to ensure a smooth transition.
JC, who steps into the role with his legendary enthusiasm and dedication said:
"All of us in the alliance and the wider industry owe an enormous debt of thanks to Eric Stuart.
His tireless drive has transformed a group of talented individuals into a highly credible organisation that is recognised by governments and media alike as the voice to be heard worldwide educating and advocating for higher standards of safety at mass gatherings.
I'm grateful to Eric and the board for their support and I will continue their work with a goal to ensure that the GCMA remains at the forefront of raising safety standards and best practice by all involved in the management of crowds"
Eric Stuart commented: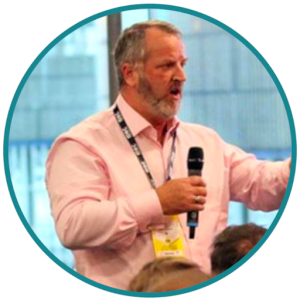 "This has been an incredible journey, starting from the announcement of the concept in 2019, navigating through the challenges of the Covid pandemic, and culminating in the official launch of GCMA in December 2021. Initially, I committed to a 12-month tenure to facilitate a smooth transition to a new elected chair. However, as the association grew and developed in its early stages, I gladly extended my term. I am thrilled that JC has agreed to succeed me, as his exceptional capabilities make him one of the safest pairs of hands to lead GCMA.
Creating and launching this Alliance ranks among my most gratifying but demanding achievements. However, like all associations after a certain period, it requires fresh perspectives to chart its future course. Regardless of the journey ahead, I have pledged to JC and the board my unwavering support to the best of my ability. GCMA is a remarkable organisation that can make a profound impact on crowd safety at a global scale. With an influential and supportive board and steering group, JC will lead an extraordinary team in fulfilling our ambitions.
I extend my heartfelt appreciation to all those who have been involved in supporting us thus far, as well as those I know will continue to support JC in the future."