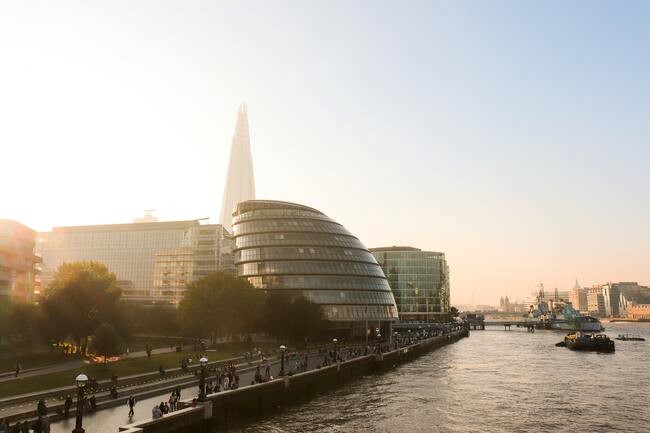 This month sees the launch of 'In a Field by a Bridge', a weekend festival with a unique backdrop. A collaboration between Team London Bridge and Hemingway design, the urban designers with a twist of festival organisation, the event takes place in a community park, beside an international landmark with the aim of inspiring sustainable living and celebrate community action.
This free festival on Saturday 22nd & Sunday 23rd July will showcase the juxtaposition of incredible London landmarks alongside cityscape, nature and one of the world's great rivers. Celebrating everything that Potters Fields Park and the London Bridge neighbourhood have to offer; merging green spaces, evocative history, wonderful architecture, a diverse resident community, thriving businesses, this is one of the most culturally innovative, sustainable and exciting districts in London.
'In a Field by a Bridge' will be the first opportunity to showcase what London Bridge has to offer as a leading environmentally- focused business district, highlighting the transition to a carbon neutral economy, low impact living and healthy lifestyles. The impact of this festival on the local community is aimed to create positive social and economic longevity far beyond this launch weekend.
For a number of years, the London Bridge community has been addressing global problems with local commitments. Matching the ambition of Southwark Council and the Mayor of London, local businesses have committed to a first of its kind routemap with the aim of becoming carbon neutral by 2030 and dramatically decreasing the 130,000 tonnes of CO2e they produce annually – an output equivalent to powering 25,295 homes a year. In a Field by a Bridge will highlight different ways we can collectively and individually decarbonise and instil new ideas for low carbon living into our daily routines.
"In a Field by a Bridge will mark the start of the summer for many of us. Alongside Hemingway Design, we have curated two days of riverside festivities for the curious, creative and conscientious who also just like to have a really good time! Everything has been planned with sustainability in mind. Come along and discover Feast in a Field – our community cookout, experience making ceramics with Keith Brymer Jones of BBC2's The Great Pottery Throw Down, and find a pre-loved bargain at the massive suitcase sale along the Thames. We hope to see 'In a Field By a Bridge' become a regular fixture on London's cultural calendar for many years to come."
– Ellie Beedham, Director of Arts, Team London Bridge
This free festival aims to enable and encourage education and action on greener living through creative programming. It's jam-packed with an incredible showcase of live performances, interactive workshops, film screenings, architectural tours, activities for all the family and much more.