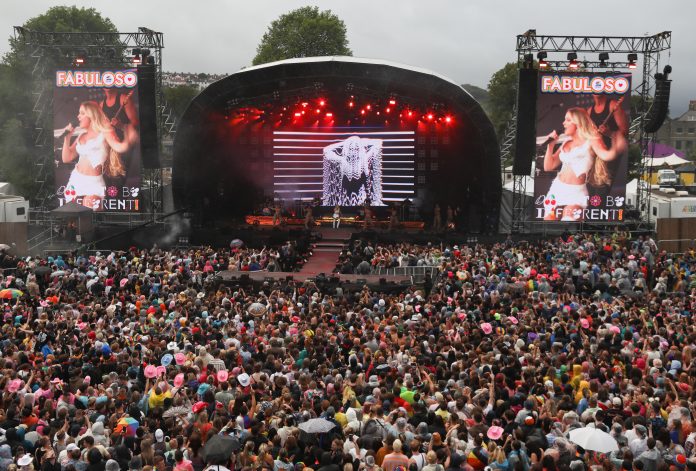 A Serious Stages Supanova provided the colourful focal point for Brighton's Fabulosa Pride in Preston Park, with over 150 LGBTQ+ artists entertaining 60,000 fans, 5th & 6th August, 2023.
Widely acknowledged as the Country's most popular Pride event, Serious stages supported the organisers of this year 50th Brighton Pride anniversary weekend. The Black Eyed Peas, Zara Larson, Steps and Melanie C were amongst the artists appearing on the 22m Arch Supernova stage, complete with front-of-stage thrust allowing the stars to get up close to the sparkling audience.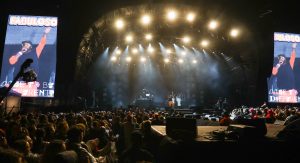 Two goalposts carrying giant LED video screens and PA speakers flanked the stage, creating a spectacular focal point for two days of music, looked over by the Serious three-storey front-of-house tower with the technical sound and lighting mixers. Serious also installed speaker delay towers across the park.
Serious Stages Operations Manager Abbey Thomas said:
"We were delighted to support the organisers of Brighton Pride and be part of their transformation of Brighton for a full weekend of Pride celebrations.
"The weekend brought sunshine, high winds, rains, celebrations, protests and carried a strong message promoting tolerance and diversity within our communities, which we're proud to be associated with. Our stage kept the artists dry and the inclement weather certainly didn't rain on the great atmosphere of Pride's parade."