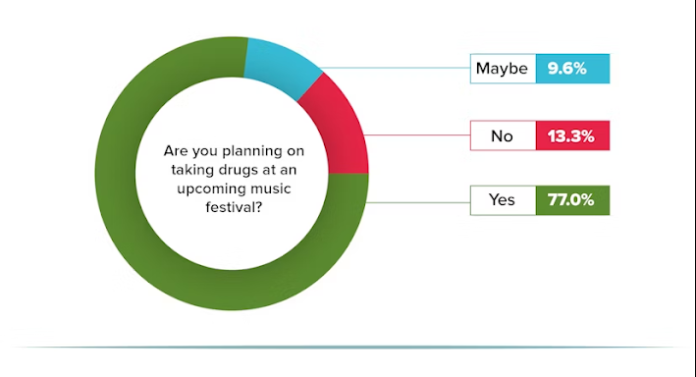 Health and wellbeing researcher, Innerbody, has released its updated  2023 Drug Safety at Music Festivals study, revealing what it describes as alarming trends and health risks.
Harm prevention measures feature, with 65% of festivalgoers having/had drugs tested this year, with Gen Z the generation most likely to have drugs tested. That still leaves around a third of people saying that they're willing to take a chance rather than perform on-site testing, because they're scared to get in trouble.
With a continuing crisis, opioids rose in popularity compared to last year, with 12.8% stating it as their drug of choice compared to only 9% last year.
Even though starting with a low dosage is the most common drug safety measure being taken by festivalgoers, 73.1% of Gen Zers have warranted medical attention due to their drug use at music festivals. Dehydration and heat stroke are the most common health-related concerns for festivalgoers.
The full report is available here.