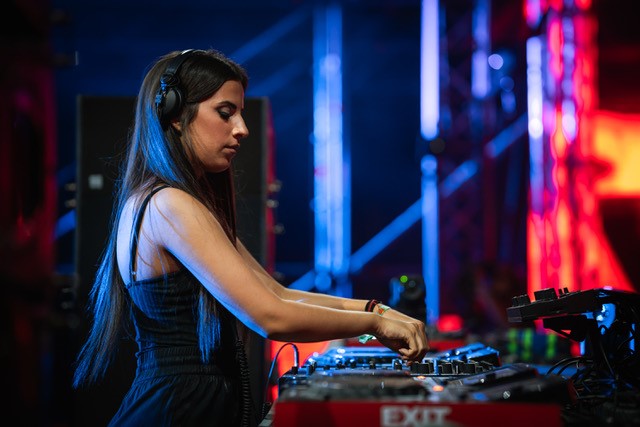 Creative Artists Agency (CAA), has announced its latest collaboration with the new talent and management agency of the award winning EXIT Festival by adding musical prodigy LANNA to their roster. LANNA will now be represented by Maria May, whose roster includes renowned artists like David Guetta, The Chainsmokers, Black Eyed Peas, Robin Schulz, Hugel, Lee Burridge, Roisin Murphy, Layla Benitez, Sara Landry and many others.
LANNA has quickly ascended to stardom. Her journey began at the age of 13 when she became one of the youngest performers ever to grace the stage at a major European festival. In 2022, LANNA achieved yet another milestone by becoming the youngest-ever producer to feature on Beatport's prestigious Top 100 Progressive-House list. At only 17 she has already shared the stage with top-tier producers and DJs like Paul Kalkbrenner, Nina Kraviz, Amelie Lens, Indira Paganotto and others. Rocking some of the biggest festivals and arenas in Europe, her recents shows include closing the Main stage of the Sea Star festival in Croatia as well as performing in front of over 20.000 people at the iconic EXIT Dance Arena.
LANNA's addition to the CAA family represents a significant move for the agency as they continue to support and champion young female artists in the electronic music realm. Maria May, who has a history of nurturing exceptional talent, expressed her enthusiasm, saying, "I am very excited to take over supporting LANNA's career. As a strong proponent of supporting young female artists, I believe LANNA has the potential to reach the stars very fast".
This exciting collaboration takes a next step on October 20th, as LANNA is set to perform at the upcoming Amsterdam Dance Event (ADE) sharing the stage with electronic music heavyweight Bonobo.
"I am thrilled watching my craziest dreams coming true one by one," said Lanna. "I still can't fathom all the incredible things I've reached this year alone. Being represented by EXIT and CAA is a quantum leap for me, and I am so ready for everything that's coming next."
LANNA's extraordinary talent, combined with the expertise and experience of CAA and EXIT's talent and management agency Echosystem, promises to be a significant boost to the music scene. With this new collaboration between CAA and EXIT Echosystem, the electronic music landscape is set to see a vibrant and innovative shift that aims to further enrich the world of electronic music.