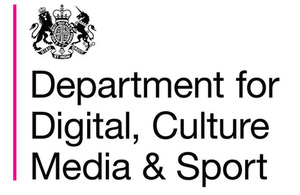 The Department for Culture Media and Sport, via Arts Council England (ACE) is encouraging grassroots music venues, recording studios, promoters and festivals to apply for grants of up to £40,000 to develop new revenue streams, make repairs and improvements, the grants are available until March 2025.
The latest round of funding follows the original Supporting Grassroots Live Music Fund which launched in 2019, providing more than £9m in funding.
ACE CEO Darren Henley said, "This investment by the UK Government and Arts Council England reaffirms our commitment to supporting this hugely important part of the music industry. People value the opportunity to develop and express their creativity, and the grassroots music sector excels at allowing communities to design and develop creative and cultural activity where they live."
Commenting on the news, AIF CEO John Rostron welcomed the announcement:
"It remains a challenging time for independent festivals. 1 in 6 festivals did not make it through the pandemic. A further 36 cancelled in 2023. High supply chain costs and a cost of living crisis continue to put pressure on independent festival operators. This support is very much welcomed by all of our AIF member festivals in England in order to advance their events."
"We want to thank DCMS and ACE for open and regular engagement with us about the independent festival sector. We look forward to supporting our members with applications and monitoring the success of this new scheme."
Welcoming the breadth of the fund's perspective Michael Kill, CEO of the Night Time Industries Association (NTIA) emphasised its potential to be an inclusive and dynamic resource for the grassroots music sector. He particularly commended the fund's commitment to representing the diverse facets of the industry, distinguishing it from traditional approaches that focus solely on 'live' performances.
He went on to say that "By giving due consideration to rehearsal spaces and recording studios—integral components of the grassroots ecosystem—the fund recognises the interconnected web of elements that sustain and nurture the grassroots music community".