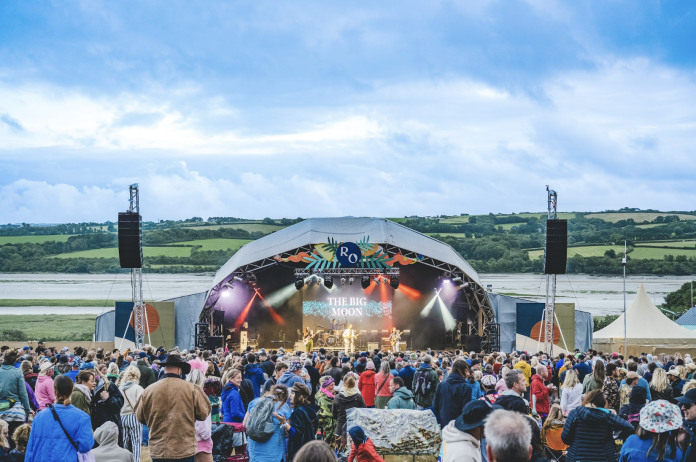 Rock Oyster, the event that blends music with food, culture, family and wellbeing, has announced the legendary Sugababes and London four piece Bombay Bicycle Club as the first two headliners of next Summer's 2024 edition, taking place from 25-28 July 2024 in Cornwall.
Fresh from her appearance on Graham Norton last Friday, Rock Oyster is getting set to welcome rising Irish star Ciara Mary-Alice Thompson (aka CMAT) next Summer too. CMAT has already scored two number one albums in Ireland and with huge things expected over the next year, she's not to be missed.
Also joining next year's bill is Billie Marten who first came to prominence at the age of twelve, before signing with Sony at just fifteen years old. A decade on, Billie is still forging her own incredible musical path, releasing her beautiful top ten album Drop Cherries earlier this year.
Making a warm return to the Camel Estuary next year is London via Leeds 8 piece Gentleman's Dub Club. Elsewhere on the bill, Rock Oyster have announced A.Skillz and blues rockers Wille and the Bandits.
Known and loved for an unmissable line up of world-class culinary stars, Rock Oyster welcomes back Michelin starred seafood chef Nathan Outlaw, of Outlaw's New Road and Outlaw's Fish Kitchen. Joining Nathan is Tom Brown, founder of London's Michelin starred 'Cornerstone' and 'Pearly Queen', which opens in Shoreditch in November 2023. Tom, who is originally from Cornwall, has previously worked under both Rick Stein and Nathan Outlaw.
Elsewhere Rock Oyster welcomes Emily Scott, Jack Stein and Thuy Diem Pham. The festival has  also announced extensive additions to its feasting and food programme with further details to be unveiled shortly.
Tickets for Rock Oyster are on sale now via www.rockoysterfestival.co.uk. Rock Oyster tickets are also available to purchase via deposit scheme, allowing customers to secure a ticket for just £29 (and booking fee) and pay the balance before midnight on 1st April 2024.