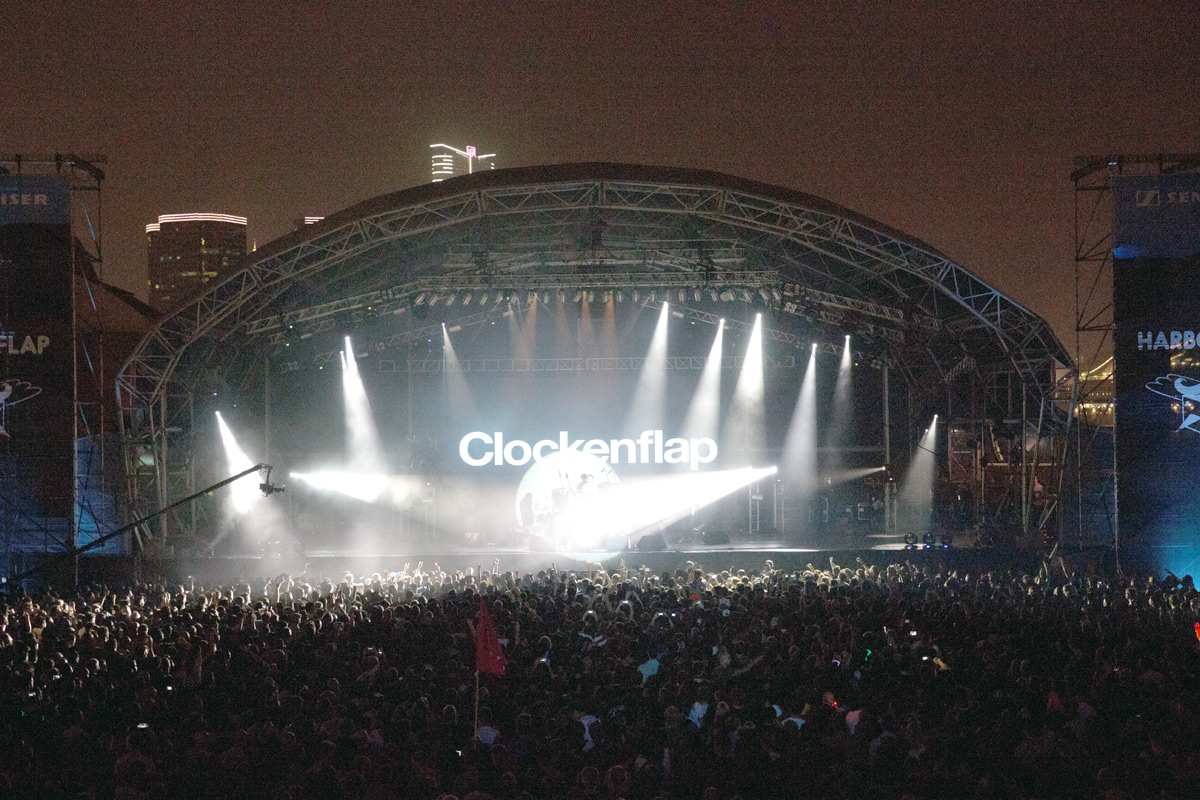 HONG KONG: K-array and Sennheiser Hong Kong featured its Firenze Series on several stages of Clockenflap Festival with an equipment list that boasted 30 x KH8, 22 x KS8 12 x Unannounced Speakers from the Firenze Series and 60 KH15s. What's more is that they deployed 9 x KH4, 6 x KS4, 23 x KMT12, 13 x KR402 and 10 KR202.
Monitors and speakers were piled high on six separate stages throughout the festival, which was held at the West Kowloon Cultural District Waterfront Promenade. The main stage which was fitted with 24 x KH8 and 16 x KS8 for big names including comedic rockers Tenacious D and golden oldies Kool & the Gang, who blasted hit songs 'Celebration' and 'Ladies' Night'. 8 x KH15 on either side of the stage provided front fill and side fill along with 4 x KH4 for front fill, 4 x KO70 for side fill, 2 x KO40 for drum fill and 14 x KF12MT all used for monitoring.
A little further down the field was the Replay Stage, which welcomed The Vaccines and Rudimental. This stage was fitted with 12 of the new speakers from the Firenze series which will be launched in 2015. An additional 6 x KH15 for front fill, KH4 and KS4 for side fill. 6 x KF12MT for monitoring and 6 x KO70 for additional subs.