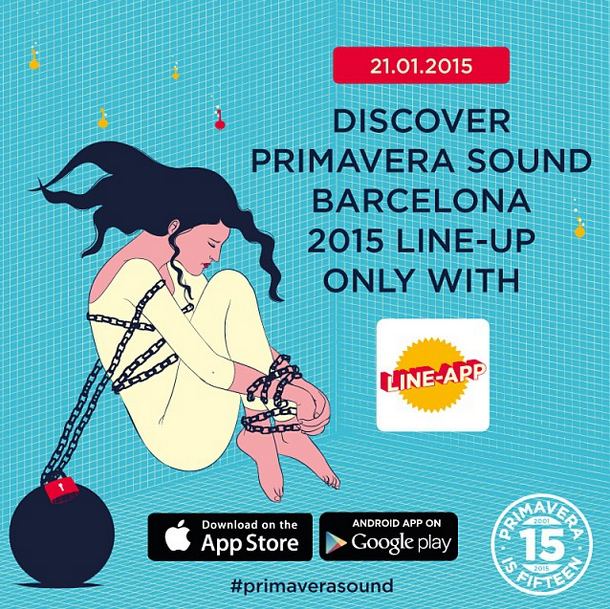 SPAIN: The full line-up of Primavera Sound's 15th anniversary will be revealed through a mobile app on Wednesday January 21, although it is already available for free pre-download.
Primavera Sound and Heineken will present 'Line-App' in public from 7pm (GMT+1) on the aforementioned date in the Sala Apolo of Barcelona, where those present will discover firsthand all the details of the line-up and see an exclusive show by the British band Cinerama backed by an impressive formation of twelve musicians, followed by guest DJs on the decks. Heineken – Primavera Sound's strategic partner – will offer finger food and beer for all those who attend.
Those who wish to attend the celebration can now get an invitation on the Primavera Sound Portal until full capacity is reached. There will also be a small number of physical invitations available in La Botiga del Primavera Sound in Barcelona, under the same proviso on capacity.
Reserve your invitation for the 'Line-App' presentation here.
Check out the Line-App teaser below: