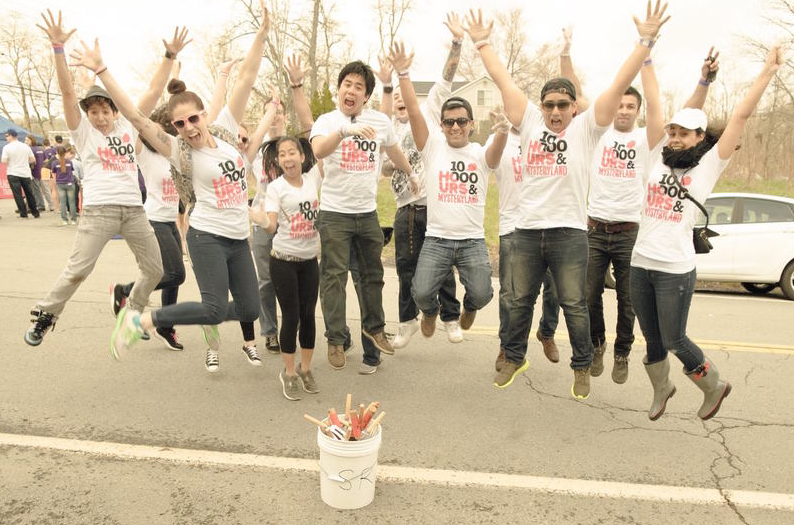 USA: Mysteryland USA will return to the home of the legendary '69 Woodstock, at Bethel Woods Center For The Arts, New York over Memorial Day Weekend 2015. The arts & culture festival draws creative, electronic-music-loving fans from around the world by showcasing internationally renowned artists over multiple stages and creating immersive art environments. This year Mysteryland USA is committed to supporting local communities again with its 10.000 HOURS project and is being recognised by Julie's Bicycle for last year's environmental sustainability efforts to reduce the impact of its festival footprint.
Mysteryland will lend a helping hand to the local communities in Bethel and Sullivan County for its 2nd annual 10.000 HOURS community service day on April 18.
10.000 HOURS is a project designed to create a feeling of unity between festival-goers and their community. Participants sign up to donate their time towards bettering their surroundings. As each area has its own difficulties and needs, the project will focus on those of the surrounding area. Last year, Mysteryland joined The Allyson Whitney Foundation in their 5K run event, in support of young adults with rare cancers.
This year Mysteryland will be teaming up with The Children's Community Garden, Sullivan Renaissance Program and Bethel Woods Center for the Arts to revamp the children's community garden. Their vision is to encourage and inspire festival-goers to actively participate in the society in which they live, supporting both group participation and active citizenship. Through this initiative, Mysteryland's goal is to reach 10,000 hours of time donated to charity work. Participants can donate their time in exchange for a Nomad Weekend & Holy Ground Camping ticket to Mysteryland.
More information can be found here.
Mysteryland's 2015 sustainability initiatives are as follows:
● Clean Vibes: Waste Management (Recycle)
● Cup Program
● Energy Management
● Fair Trade & Eco-Friendly Food & Beverage Vendors
● Shuttles & Carpool
● Water Project (free tap water for all patrons via real water bars)
Mysteryland will release its full 2015 sustainability program in April.
Mysteryland 2015 tickets and camping are available here.