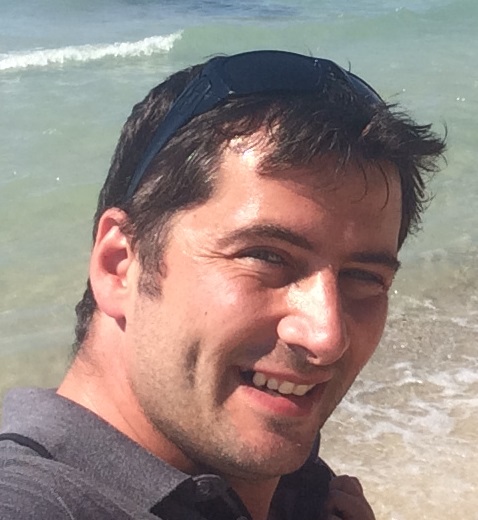 Steve Daly is a co-owner and Head of RFID at ID&C– a leading security wristband specialist. He has a background in telecommunications start-ups and spent five years at PA Consulting, a London-based management consultancy. At ID&C, Steve developed a new RFID (Radio Frequency Identification) suite of products that were first to market at Coachella Music Festival, Lollapalooza & Austin City Limits in 2011. Since then ID&C's products have supported projects, brand activations and social media campaigns for over 200 events in 25 countries on five continents. Here he postulates that 2015 will be pivotal to the UK's adoption of cashless and RFID technologies.
2014 witnessed the birth of the cashless festival, with world-renowned events such as C3's Lollapalooza & Austin City Limits, and the epic SFX-owned Mysteryland & TomorrowWorld convincing punters to leave their cash at home and load up their funky RFID bracelets with dollars and euros.
Despite some RFID integrators reporting an increase in spend-per-head of between 15 – 30%* abroad, the UK's adoption of cashless and RFID has been relatively sluggish.
(*www.intellitix.com)
There are potential explanations for this. Its heritage in festivals notwithstanding, the UK market is at the mercy of a greater number of stakeholders than perhaps some of our European and North American friends are.
With that said, most of the UK's major festivals ran cashless trials last summer, so the appetite is certainly there and early discussions from this year indicate that at least two major UK festivals will be going fully cashless in 2015.
So why will 2015 be the pivotal year?
Cashless technology has been in use at UK events since at least 2010. That's five years of learning, development and improvements that have now given organisers the confidence to make the move to RFID technology. We have to remember that in many cases UK festivals have had tried and tested operating models for many years. UK promoters are experts in their fields, but they're also shrewd business operators. If I were the promoter, I certainly wouldn't jump into bed with a new technology without testing the hell out of it first. They are simply assessing the business risk and taking their time.
There's also the question of the ticketholder experience. Paying for things with a plastic card is the norm, but we're only just becoming accustomed to tapping our cards without entering a pin number, and in some cases, without getting a receipt. The next stage for consumers is to become familiar with paying using other form factors – smartphones, wristbands and maybe even watches. This, in turn, will help festival organisers communicate the benefits, quash any fears and help convince their ticket holders that using cashless wristbands at their festival is easy and secure.
Another key factor is cost of the technology, which from my experience has not only come down in the past five years, but has also become more flexible. The RFID hardware supplier market has grown, and therefore created more supply than demand. This has helped to drive down pricing. But each RFID integrator we have worked with has a different approach. The only numbers I can really comment on pertain to the RFID wristbands themselves, which since 2010 have reduced in price by over 50%. Not only have the costs come down, but also the reliability and the robustness of the products are much better.
It's also important to talk about the revenues cashless technology can generate. It's fairly well documented now that introducing cashless wristband technology to festival-goers will increase expenditure per head. The average is said to be no less than a 20% increase, however SFX revealed last year that when its Mysteryland festival offered a cashless environment with RFID wristbands connected to bank accounts, attendees spent double the amount on merch and concessions than attendees of comparable events. (Source: Billboard, Sept 13). If that's not enough to whet the appetite for cashless, what is?
I've sat in the audience and on the panel at numerous cashless seminars, and there has been a dramatic shift over the past 12 months in promoters stating their intentions towards deploying cashless at their future events. I think the tipping point in the UK is now.
Two or three years ago, the question was 'why and how do we use RFID at our festival?' Now, the questions are more educated and are about subjects surrounding contingency, resilience and the networks required. Promoters are now more motivated and committed to qualifying a suitable RFID solution.
Which leads me on to talk about what's next for festival technology. Now that promoters are coming round to these concepts, they're looking for ways to bring all of their Big Data together and use it to their advantage. Companies specialising in festival analytics will be in high demand. When you add spending behavior into the mix, understanding your data can be invaluable.
There has been a buzz around 'Big Data' for some time now. However, the data captured using RFID platforms during the operation of a live event is not just big, it's incredibly smart too. And, it is this 'Smart Data' that will be 2015's buzzword amongst festival organisers. The nature of RFID systems will mean promoters can learn from and react to their Smart Data in real time. It is data that evolves like a living organism, and that, when measured and interpreted accurately, can become an invaluable asset to the operations and commercialisation of a festival.
There's also a rise in demand for iBeacon technology inside festival wristbands. iBeacons can be used to trigger communications to fans at certain checkpoints around an event, as well as creating greater accuracy in visitor flow.
And then there's the Apple Watch, which will no doubt see people queuing outside on the pavement for two days to be the first to buy one. However, I feel this will not be the runaway success everyone is predicting. Sure, coupled with Apple Pay they have the potential to take a big bite of the payments market, but I think the Watch itself is just the poster boy for all the wearable payment, lifestyle and experience products that are about to swarm the market. It will get very competitive very quickly.
It is only a matter of time until it hits festivals in a big way though. It's the perfect demographic to seed the technology and gain user acceptance, fast.
But, is this something festival-goers really want – a bridged gap between their everyday lives and the escapism of a festival environment?
Check out ID&C's 2014 infographic round up of RFID tech at festivals below. More information on ID&C can be found here.

If you're interested in contributing a piece to Insider Insights then please contact Michael Baker at m.baker@mondiale.co.uk. Our submission guidelines can be found here.