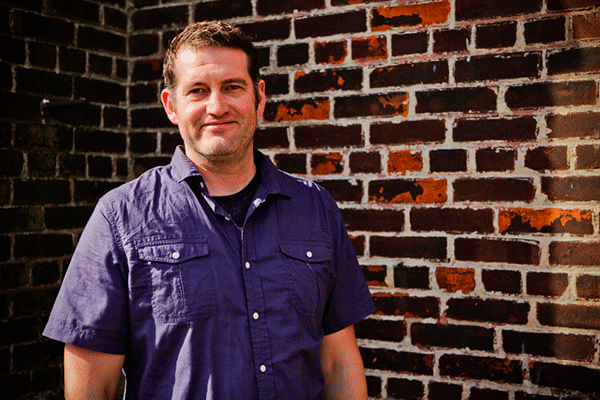 Darren Gallop is the CEO of Marcato, an innovative Canadian company that specialises in the creation and development of web-based management solutions designed to maximise efficiency in the festival & entertainment industry. Their two flagship applications, Marcato Festival & Marcato Enterprise, are now being used to manage organisations worldwide, by over 2000 users, including festivals like Coachella, Hard Fest, Osheaga, CMA Fest, Iceland Airwaves, Eurosonic Noorderslag; and events like the Country Music Association Awards, the Commonwealth Games, Pride Toronto, and many more.
After a 20-year career in the festival and music industries, spent both as an organiser and as a sponsor, I've held some very unique positions that have allowed me to gather useful insights into the field of festival sponsorship.
The conclusion I've come to after all these years is that for most festivals, selling sponsorships is not actually their biggest issue (because, in most cases, this can be done with a little elbow grease), but rather it's the lack of care given to sponsors after a cheque is written. The result of this major error is that festivals often find themselves unable to build strong, long-term relationships with their sponsors and ultimately fail to renew their agreements from year to year. However, after working with over 200 successful festivals worldwide, I've discovered a predictable five-step formula for successfully maintaining sponsorship relationships and increasing buy-ins from year to year.
No one step in the formula is independently mind blowing, but when combined, each best practice delivers a consistent outcome for festivals looking to build a legacy of satisfied sponsors.
Step 1: Get it in writing!
This first step should really go without saying, however you might be surprised to learn how many festivals do not properly document their sponsorship arrangements. Clearly defining what both parties are giving and what they're both getting is so important. Documentation puts sponsors at ease and protects your festival from making empty promises. Your sponsorship arrangement documentation should contain:
● A simple list of deliverables, with a short outline of how each specific item will benefit the sponsor,
● Another simple list of what special treatment they will receive, and lastly,
● A clearly defined price structure.
Ultimately, everyone must be very clear on the arrangement in order to avoid any disappointment or confusion. There is nothing worse than a disagreement about the arrangement to destroy an opportunity.
Step 2: Put as much effort into fulfilment as you do acquisition…i.e. dedicate a staff member to sponsorship fulfilment.
In most cases, festivals often have one person on staff who is solely responsible for acquiring sponsorships, but rarely do festivals ever put someone in charge of ensuring that sponsorship deliverables are met and properly communicated after the fact. Whether this task is given to the same person in charge of selling sponsorships or not, it is absolutely essential that you put the same amount of effort into fulfilling all of the promises as you did making them. Many festivals fall short of this because their targets are centred on the amount of money brought in and not around the amount of satisfaction sponsors get out of their investment.
Step 3: Forget under promising and just over deliver!
With a dedicated staff member charged with the fulfilment of sponsorship arrangements, festivals can throw out the old idea of under promising and just over deliver! Going above and beyond in every aspect shows sponsors how you're serious about them getting the most out of their investment.
Recently I sponsored an event where the agreement was simple enough and it was clearly written out. The organisers were true to their word about what privileges I would be awarded, however I was still disappointed with the experience since it became very clear that the organisers were doing their bare minimum to deliver. I simply became an afterthought – a means to an end – rather than a valued contributor to the event. The shame is the difference between treating someone like an afterthought vs. a rockstar is just a little TLC:
● If you promise someone MC'ing privileges, don't just throw them on stage with a second-hand order of ceremonies and hope they're good at public speaking. Instead, provide them with a personal, detailed order of ceremonies containing a few notes on how each aspect of the show is unique.
● If you promise their logo will be displayed on your festival's website and shown on the big screens during the event, don't just copy and paste the first pixelated logo you find on Google Search. Instead, contact your sponsor's PR representative and request a high-quality version of their logo and then follow up once you're ready to go live in case they have any special modifications they would like to make.
● If you promise social media endorsements, don't just schedule a few tweets before the festival and then forget about them. Instead, take pictures of your sponsor's logo being displayed at the event, or better yet, shots of the crowd enjoying your sponsor's contribution, tweeting out your sincere appreciation.
● If you promise sponsors a private viewing area complete with complimentary drinks and catering, don't just section off an odd space of the grounds and stock it with warm beer and the same food you're serving volunteers. Instead, stock it with your coldest beer, your most impressive catering, and then make damn sure there aren't any random 21-year-olds allowed into the area because 'one of [their] friends works for the festival'…If sponsors paid thousands of dollars to gain access to this space, don't let it become crowded with people who don't belong.
To reiterate, for every promise you make there is a very simple way to go the extra mile and show sponsors how they are not just an afterthought.
Step 4: Personally meet your sponsors.
Personally meeting your sponsors is, again, very simple, free, and takes little effort, but it can often mean the difference between a renewed sponsorship or this just being "a one time thing". Now, I realise some festivals attract over 100 sponsors and realistically a festival's executive director may not be able to spare five minutes with each of them during production day, but someone from your festival's staff needs to make this effort – and it can't just be a volunteer or an intern, but a high-up representative of your leadership. Too often I've sponsored events and actually been the one to initiate a conversation with the event's leadership. Bottom line: sponsors are very valuable and absolutely necessary contributors to your event and need to be treated as such.
On a side note: if your festival does put someone in charge of sponsorship acquisition and fulfilment, it would be beneficial for this staff member to make the rounds as well during your event to meet the individual sponsors and take notes about how they're enjoying the festival, who they brought along with them, what their spouse's name is, or even what kind of dog they own…I kid you not. Information like this can be hugely beneficial when starting a conversation in six months' time when you're asking for even more money than you did the year before.
Step 5: Follow up with transparency and proof.
In Prof. Ron Strand's blog, 10 Steps to Getting Corporate Sponsorship for your Festival or Event, Strand notes:
After the event, be prepared to supply each of your sponsors with evidence that you fulfilled your commitments to them. This can be done by taking photos or videos of the event, monitoring media coverage, and putting together a slide deck of the event and any evidence that it was successful and generated the impressions you estimated in your proposal. [If possible], meet with your sponsors to review the event fulfilment. This is the first step towards renewing the sponsorship for next year. Be sure to send them formal thank you letters.
These suggestions from Strand are a fantastic start to how festivals should be following up with their sponsors. Some of Strand's suggestions can even be executed during production via social media by posting pictures and videos of your event and tagging sponsors in the link. If this perk wasn't originally promised in your agreement, it will be just another example of how your festival goes above and beyond for valued sponsors.
Lastly, when following up with your sponsors, be sure to be as transparent as possible about any relevant results, communicating what deliverables you were able to fulfil (and how you did so) and communicating what deliverables you were not able to fulfil (and why not). If your demographic ended being slightly different than you thought it was going to be, if your attendance was smaller than you had hoped, or if your engagement wasn't as strong as you predicted, just be honest and forthcoming about that information. More often than not, sponsors are very aware of the impact their money made. Falsifying feedback on the assumption that they will never find out may not result in any dramatic backlash, but it could very well result in your sponsors quietly deciding to not maintain their relationship with you.
Shoot straight, provide accurate information, and build towards next year.
As I mentioned above, none of these best practices scream 'secret sauce' on their own; no one step individually executed will automatically result in a great sponsorship relationship or a bigger buy-in. However, being involved in so many festivals at this point has taught me that organisations who execute each of these five steps together see consistently fantastic results, their sponsors love being involved each year, even looking forward to the collaboration, and, as relationships get stronger, sponsors begin to invest more and more into the festivals they support. It's evident they trust their counterparts and that they've truly bought into the idea that they are a major contributor to the event's success.