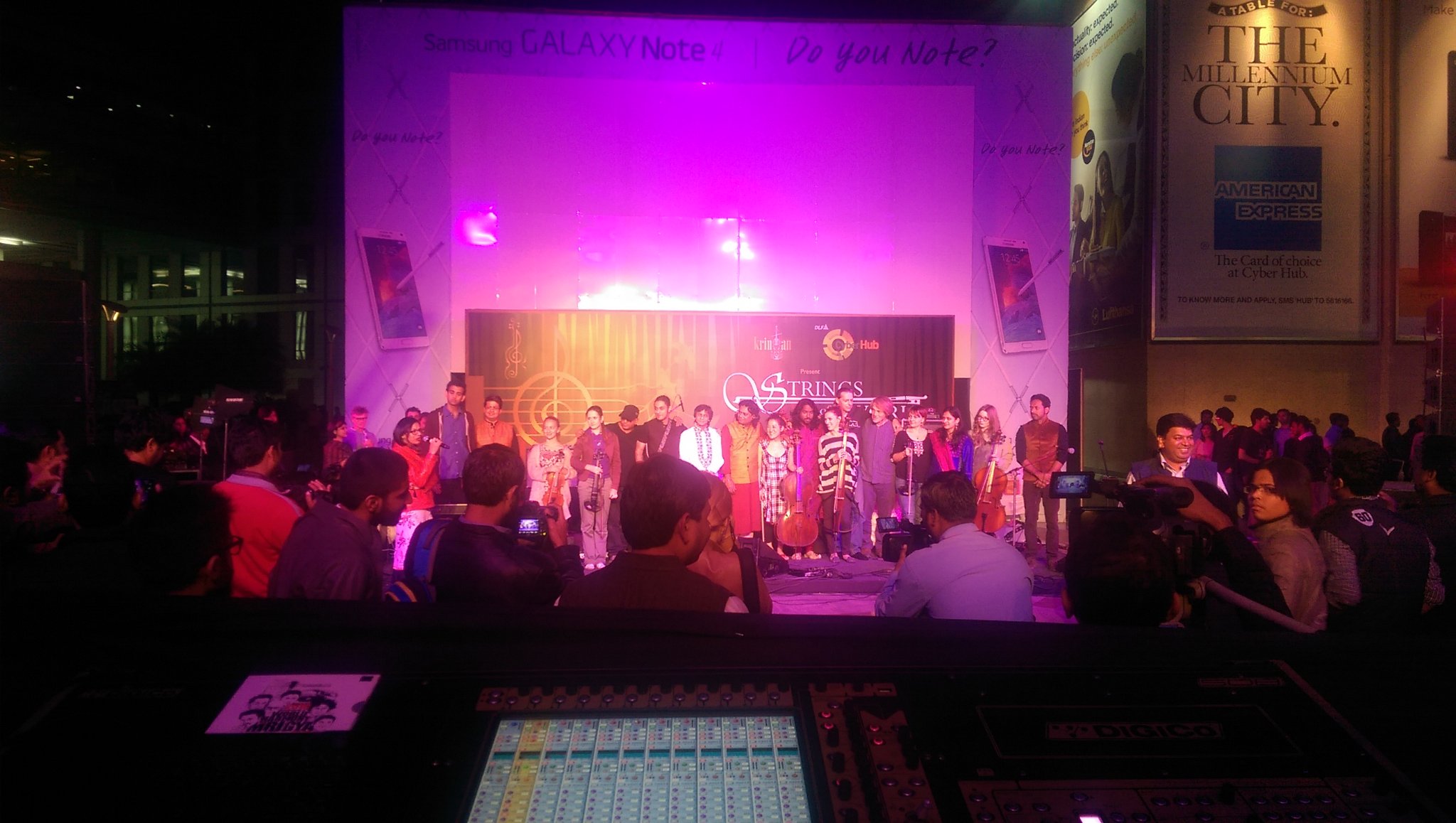 INDIA: Two days in mid-November saw a unique festival dedicated to stringed instruments take place in New Delhi, India. Featuring acclaimed string musicians from around the world, a DiGiCo SD8 was on hand to tame the dynamics of a wide array of instruments.
The festival was founded and is organised by leading Indian violinist Sharat Chandra Shrivastava of world fusion band Mrigya. Its purpose is not only to perform different forms of string music from around the world, but also to showcase stringed instruments which are either rare or whose use has faded into obscurity.
"Originally inspired by Indian classical music and the fusion greats like Pandit Ravi Shankar and Shakti, Mrigya evolved a unique style of music signature that incorporates jazz, blues, rock, folk and other styles overlaid on Hindustani Classical. It was this fusion that led to the idea of Strings of the World," said Chandra.
New Delhi-based M/S Audio Design supplied all the sound and lighting requirements of the festival, including a DiGiCo SD8 console at Front of House, which was manned by Humayun Atiq – DiGiCo Specialist at Hi-Tech Audio Systems – and Sid Mathur of New Delhi's Quarter Note Studio. With a large number of artists to accommodate, the SD8's flexibility was the main reason for it being chosen.
"The fact that the SD8 features 60 processing channels at either 48kHz/96kHz, all of which are Flexi Channels – and therefore configurable as either mono or stereo – means we had the equivalent of 120 channels of full DSP processing at our fingertips," said Humayun.
He continued: "Every performance featured a lot of acoustic stringed instruments like cello, upright bass, violin, Hardanger fiddle, cittern and acoustic guitars. They all have a wide dynamic range and had to co-exist with amplified instruments in the mix. The dynamic EQs and multiband compressors of the SD8 really helped to ensure that all the instruments sat well together, without losing any of the tonal light and shade of the strings.
"The processing, flexibility and clean preamp sound made the SD8 the ideal mixer for this show."
The festival featured musicians who are leading exponents of their instrument from across the world, including Norwegian Hardanger fiddler Tuva Færden, Slovenian guitarist Igor Bezget, Scottish cittern player Nigel Richard, Russian ensemble Silver Strings and Su-a Lee, Assistant Principal Cello in the Scottish Chamber Orchestra.