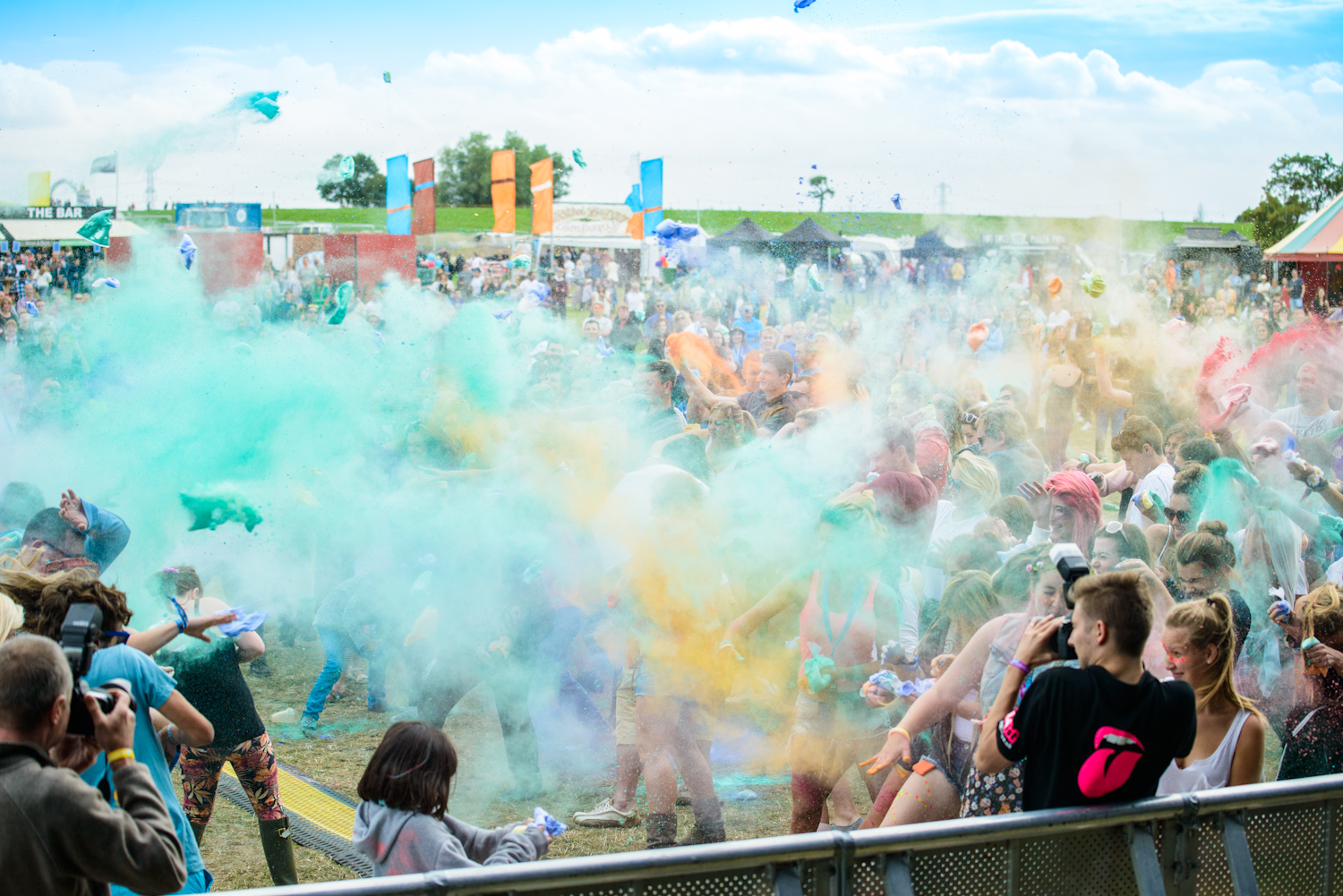 UK: Aside from the fate that befell the crew of the Mary Celeste, the identities of the Loch Ness Monster and Jack the Ripper, and the origin of the Wow! Signal, the greatest entirely inexplicable mystery to confound humankind is why festival organisers seem to think that booking Kasabian, Metallica – or God forbid – anything remotely EDM-associated still makes for an interesting event. Also, has anyone ever considered that the Loch Ness Monster and Jack the Ripper were the same dude?
Proliferating internationally as an alternative to those who champion the aggressive mediocrity of the Sam Smiths, Ed Sheerans and Aviciis of the world are a multitude of smaller, more intimate and more unique festivals. Count of Ten is behind a few of these UK-based grassroots shindigs, such as Tramlines, Y Not, Brownstock, Hevy Fest, and Truck Festival.
Festival Insights spoke to Jess Brown from Count of Ten about the pasts, presents and futures of their events, and how the ethos differs between each.
Festival Insights: Brownstock had its tenth edition last year, and 2015 will see Y Not reach the same pivotal age. Is their continued success – amidst an arguably oversaturated market – something you could have foreseen? To what do you attribute the level of longevity your events have enjoyed?
Jess Brown: I think it is safe to say that we never expected the growth we have seen for either Brownstock or Y Not. Both started as small private events that took off fast, so it has been much more of a natural development than if you were planning and launching a new brand. It is so different to starting at the size these festivals are now.
This is perhaps the reason for the success. As you grow with a crowd you are able to really understand them and how to cater for them. There are many faces that have been there since the beginning and this makes the loyalty strong. We push and push each year to make sure we don't stand still. We are always adding extra areas and entertainments to provide the best possible offering for the audience. To hear someone say "last year was better" would be the mark of a big failure for us.
We also constantly try to get the right balance between music and extra activities. We believe that a festival should be a well-rounded experience. The last thing we want is to just cram people into a field for an overpriced lager. And this means really really listening and making hard decisions. A good example of this is that Y Not's bar prices are going down this year. At Brownstock we are in fact letting people bring more food and drink into the campsite so they aren't forced into certain spending when they are at the event.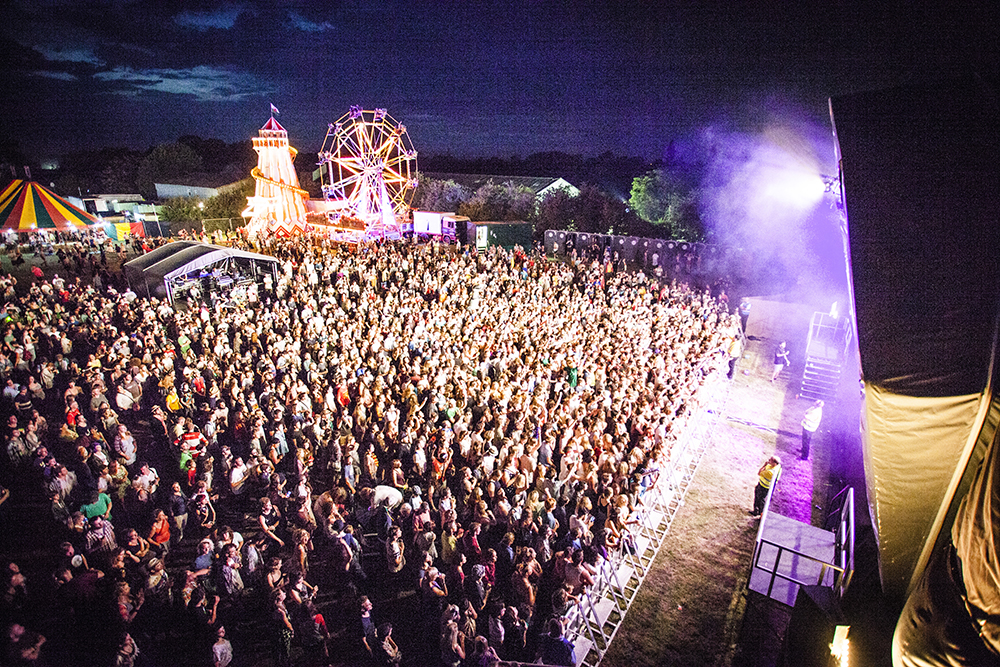 FI: Do you have anything big planned for Y Not's tenth birthday, musical or otherwise?
JB: Well first of all we made a seriously exciting announcement last week, which included headliners Snoop Dogg, Primal Scream and Basement Jaxx. It'll be our biggest line-up to date by far.
We wouldn't want to give away any surprises but we also have plenty of ideas up our sleeve to make sure the 10th birthday event is one to remember.
FI: Truck Festival's line-up is already pretty eclectic, featuring Basement Jaxx, Peter Hook and the Light and Pulled Apart By Horses. Have there been any particular concepts or themes in mind whilst booking this year's acts?
JB: Truck's history has been built on bringing together a broad spectrum of artists from numerous different genres. We try to build on this each year across all the stages. For our main stage we knew we wanted something big and fun that people could really have a great time with and Basement Jaxx does that perfectly.
We are also so excited to welcome Peter Hook and the Light. A musical icon like this with an iconic status back catalogue is exactly what we are after for Truck. Meanwhile we have been trying to grow and develop our other stages. The Barn has really developed a solid identity for its heavier guitar music. Pulled Apart by Horses will be just a fantastic to head the bill in this venue.
Meanwhile Truck has a rich heritage in providing a platform for the latest emerging artists. This year we are really excited about Saint Raymond, Slaves and of course Rae Morris who clearly has an incredibly bright future and a huge summer ahead.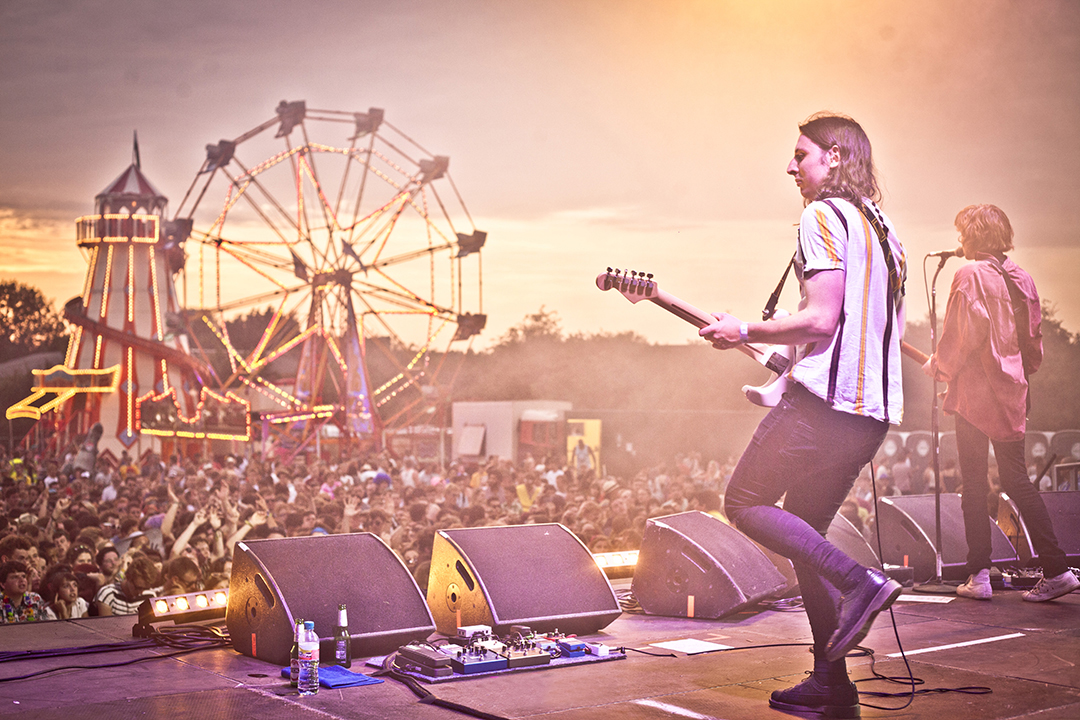 FI: Excluding the clearly distinguishable Hevy Fest, what would you say are the main characteristics that separate Y Not, Brownstock, Tramlines and Truck Festival?
JB: We may run a variety of events but they certainly have very different approaches from the team and very different audiences. Our team is structured so we have a leader for each festival to make sure these differences are always represented.
Truck has a very discerning side to its audience. They are a very knowledgeable crowd that love their music and are always on the hunt to spot the new additions to their record collection. There are so many past Truck acts that have gone on to be enormous names. Biffy Clyro, Foals and Two Door Cinema Club to name just a few. The average Truck visitor will be on the hunt for the next name and will certainly have their opinion of who this might be.
Y Not has more of the feel of an over spilled house party. It has retained that relaxed and non-pretentious vibe even though it has grown from 150 people to 15000. Lots of personal attachment to the event make for one wild party atmosphere. When Dizzee Rascal played in 2014 the atmosphere was simply electric. Meanwhile the smaller stages like The Quarry are also rammed. This is our fastest growing festival.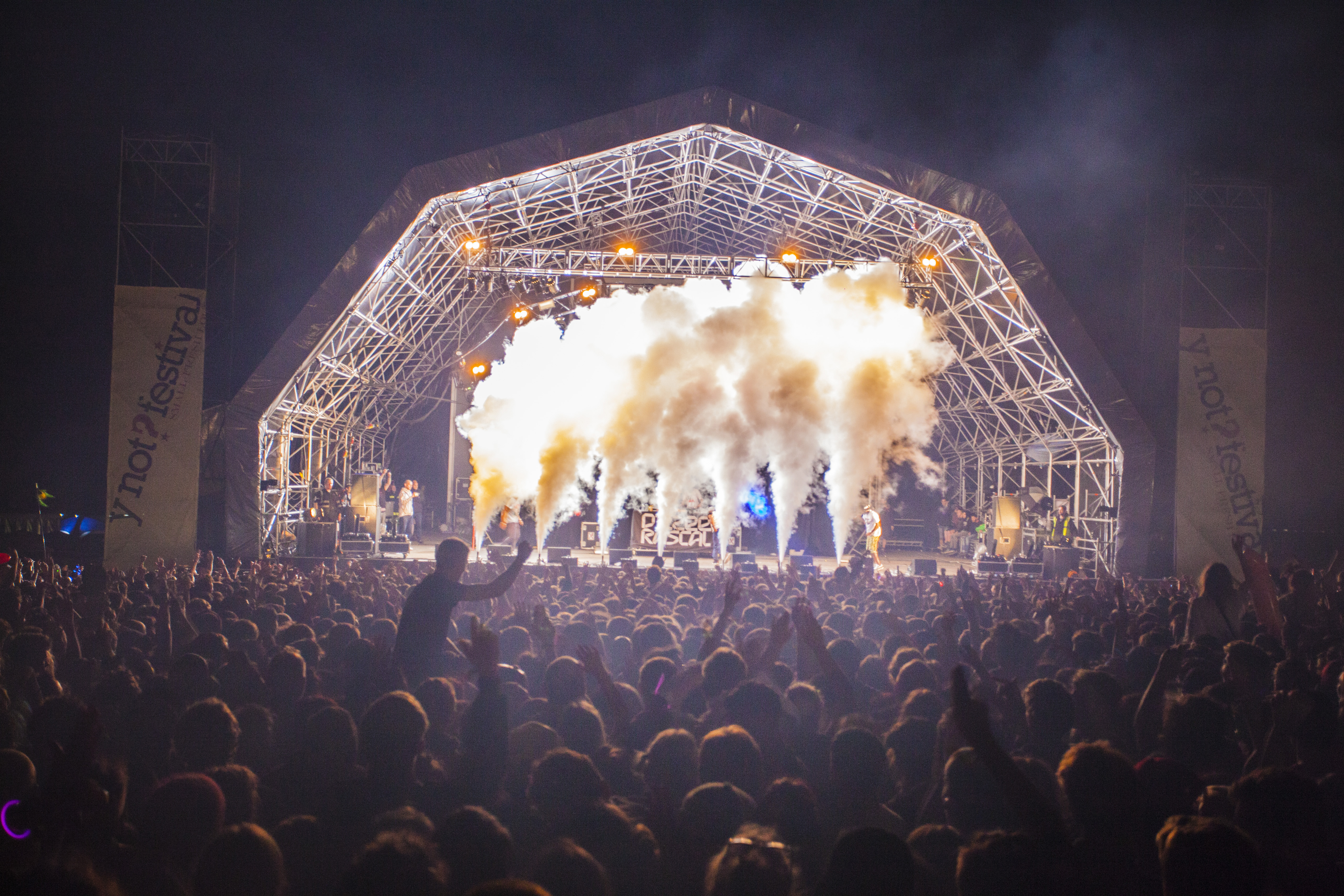 Brownstock is similar to Y Not in that is has also retained this over spilled house party feel due both festivals having a similar start in life. However Brownstock presents a much more commercial and electronic style act, but in an atmosphere that most commercially focused festivals don't achieve. You can see big famous acts or a hugely famous DJ like Zane Lowe, Mark Ronson or DJ EZ but still get hand-built and quirky areas that you don't get at the big commercial events. It is this juxtaposition that really makes Brownstock unique.
Tramlines obviously has a completely different feel to any of our other festivals due to its multi venue city festival feel.
FI: Since both Tramlines and Brownstock have sizeable hip-hop contingents, what determines which artists play where?
JB: Size and calibre of artist of course has a massive influence. De La Soul and Public Enemy are clearly acts that have to be main stage. Artists like this have a really wide appeal. Smaller artists work well in a more intimate setting.
Below this all the stages for Brownstock are split by genre or some stages have a genre per day. With Tramlines we also try to bring out the existing scene in Sheffield and reflect a venue's style.
FI: Have there been any new challenges you've had to face in the last few years, any shifts in the festival industry that you've had to adapt to? And conversely, are there any new developments or trends within the sector that you're excited about?
JB: Booking artists is an ongoing battle for smaller festivals. It is so hard to get a foot in the door. Everything has to be fought for. Larger festivals are imposing longer and longer location and date exclusives. We don't see this changing any time soon.
For Brownstock with its more electronic music culture we have done so much with our audience to raise the awareness of the ever increasing amount of legal highs that are available. In 2014 we actually visited local schools and did talks to children with experts on the topic.
Many of the festivals have grown with social media over the last 10 years and this too is getting tricky as things are costing more and more to have the same effect. Facebook was a free network which when used cleverly could create quite a stir. Now we see this simply as a paid advertising platform, which makes a huge difference when allocating marketing budgets. Twitter is soon to go the same way.
Also music tastes have changed which is certainly having an impact of bookings. Since some of these festivals started there has been a huge rise in the popularity of electronic music. This is always a consideration as you have different fractions of the audience that you want to cater for and means that now you often need to genre crossover on the line-up. There also aren't as many big guitar bands around as you saw six or seven years ago.
Despite the huge challenges we really think people have fully embraced the smaller types of events and understand the benefits. We get fantastic feedback for our events with an average of 87% of visitors across the festivals saying that they will be back next year.
FI: How much do you think the appeal of your larger events is based on the music, as opposed to all of the other aspects?
JB: It would be arrogant to assume that people will be loyal and come to the event without the right names. They still need to see that the line-up is worth the investment. But we do still place a value on building a well-rounded event. Food, creativity, extra areas and entertainments are all vital parts of the experience. They may not be what sells the tickets from the off, but these are the things that often get talked about on the way home.