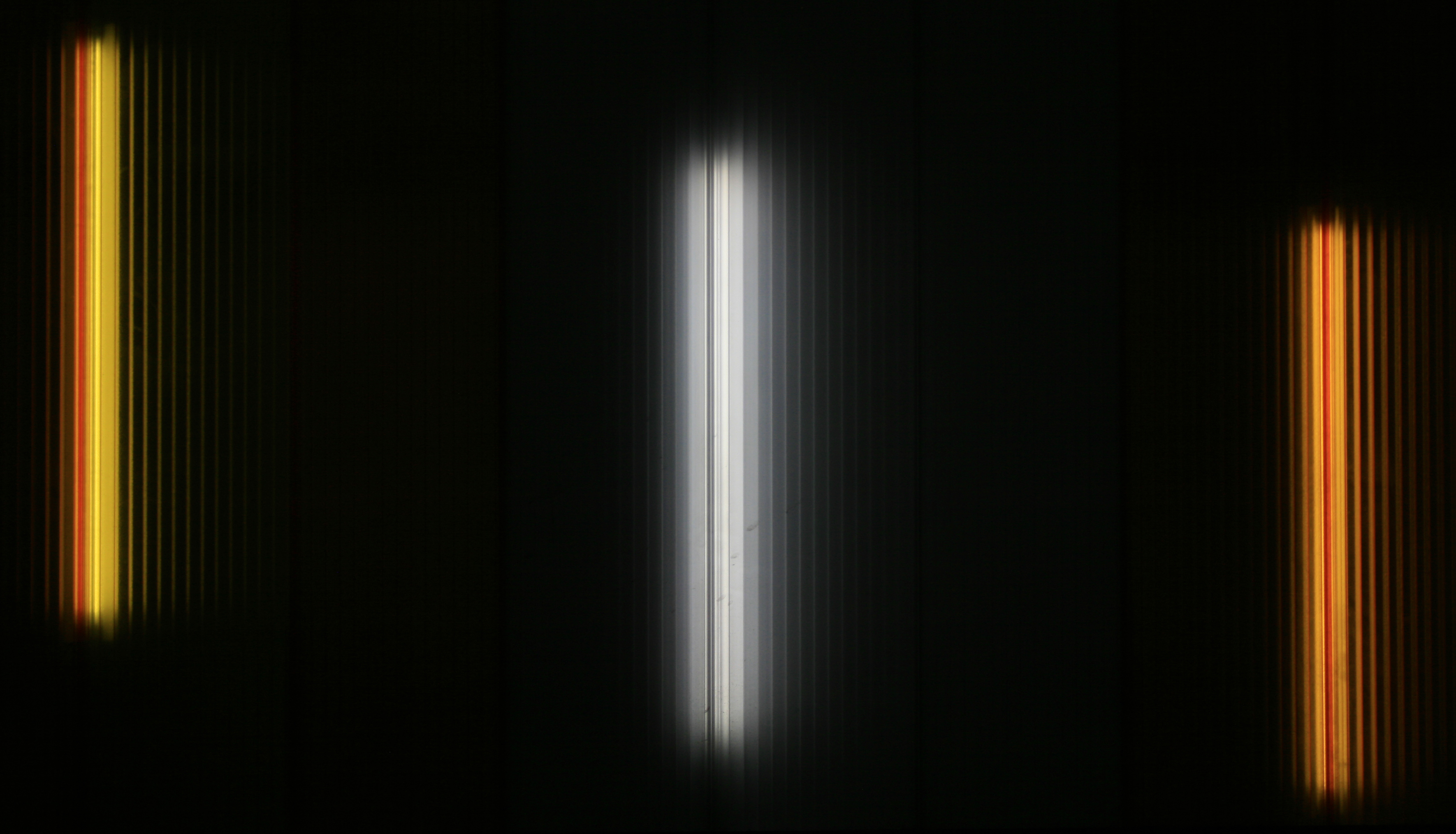 The term 'metropolitan festival' is often a synonym for 'multiple physically and stylistically disparate club venues temporarily united under a largely meaningless banner.' Contrary to this trend is Iceland's edition of Sónar Festival, whose entire proceedings occur in Reykjavik's Harpa concert hall, the nation's bastion of symphonic music.
The decision to complete construction on the building in February 2009 came amidst fairly severe austerity measures and followed the collapse of the Icelandic bank set to put forth a large share of the funding. The Icelandic people actually considered leaving the structure unfinished at this point, to serve as a monument to the failings of capitalism and as a ""A symbol of our own stupidity", according to Managing Director of Harpa Halldór Guomundsson.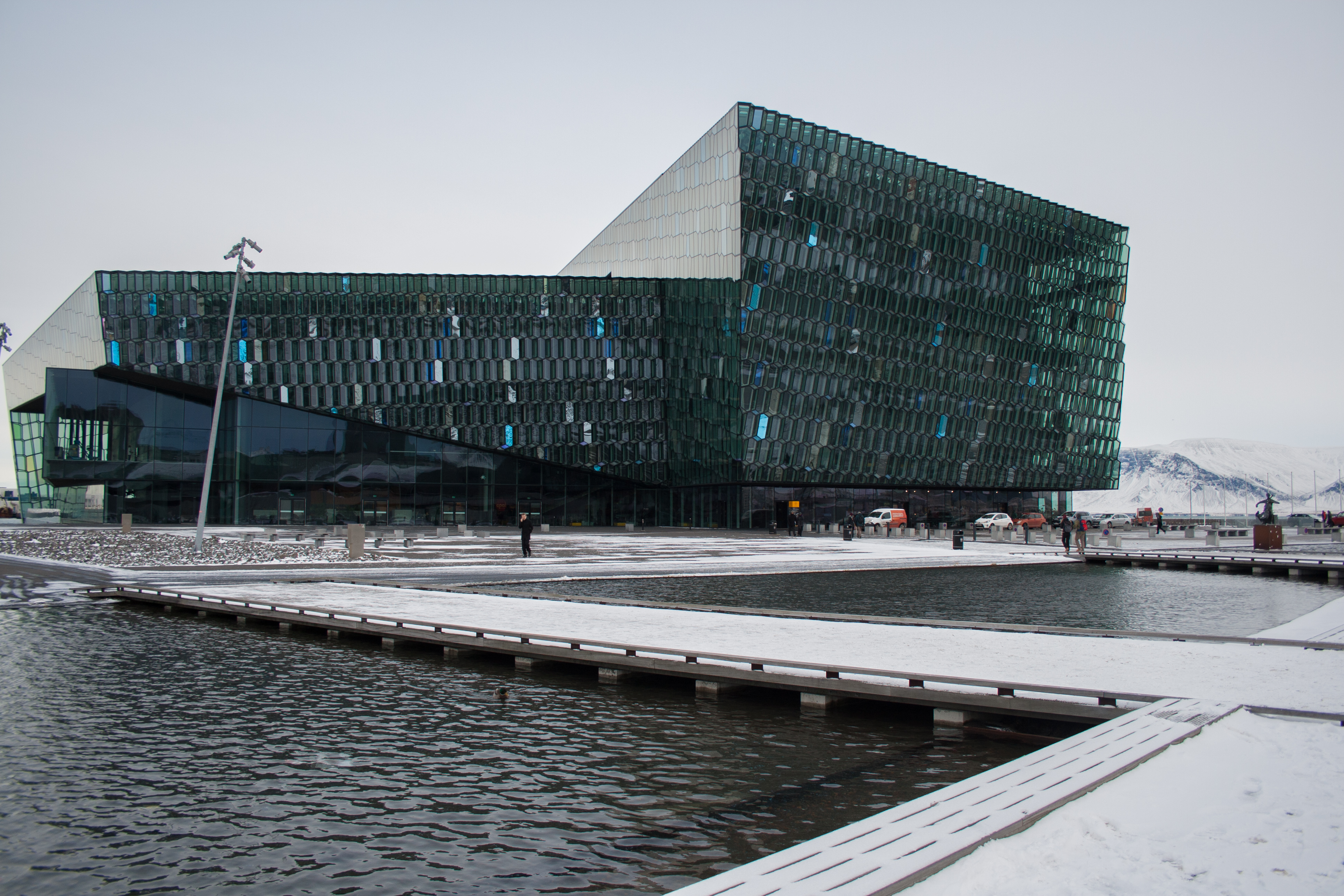 The typically classical nature of its musical offerings coupled with the contentious nature of its construction has elicited accusations of elitism from the Icelandic youth, and so Guomundsson is enthused about the prospect of Sónar welcoming a more spritely audience. Despite the glacial, transparent façade of the public building – with each window purposely scaled down to human-size in a symbolic gesture of its democratic aspirations – many lower class Icelanders seemingly consider themselves unwelcome, which isn't the case. Sónar's roster of predominantly future-cognisant electronic music is a pivotal part of the effort to convince them otherwise.
"Our hope is to strengthen and widen the appeal of the building, so that the people understand that it is theirs," said Guomundsson. "When the event was inaugurated two years ago I believe it was the first time many of the audience members had stepped foot inside the building."
Two individuals who were excited to further facilitate this public involvement with Sónar were Atli Bollason and Owen Hindley. The pair, who met at a party, transformed the front façade of Harpa into a colossal, interactive game of Pong each night. Hindley, whose past work exists at the nexus between interactive art and technology, predictably handled the logistical side of things. He described Bollason as the "creative overseer" of the project.
Speaking of the logistics: nearby folks could join an open Wi-Fi network, which would redirect their browser to the software portion of the game. Tilting your smartphone controlled one of the two giant virtual paddles, and if no one was currently playing the lighting system would revert to a 'screensaver' mode – converting the entire surface into an external light show that synced up with the music within.
"I had the Pong idea in my head for a few years before I met Owen," said Atli Bollason. "The way our dynamic works is: I'll say to him 'I need this and this and this,' and then Owen will come back with 'Okay, well for that to happen I'll need this and this and this.'"
Despite the unique canvas that Harpa's glass surface provides, the pair is confident that the project could work at other festivals: "On the one hand this works so well because it's a public building," said Hindley. "There are a lot of corporate buildings that have the necessary lighting structure, but not a lot of public ones. However if there are lights on a building and a Wi-Fi network nearby then we can do it."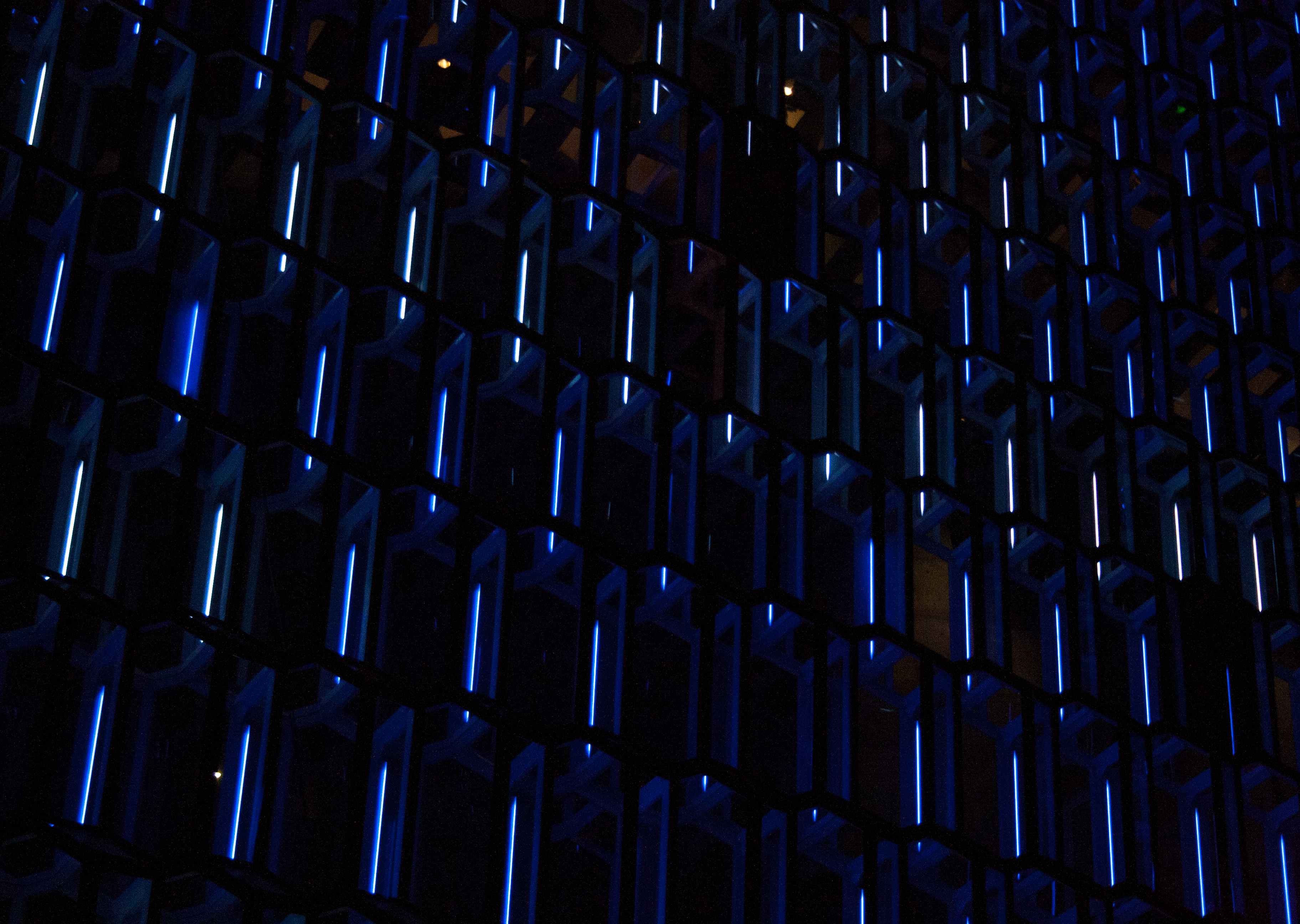 Bollason continued: "This is our second time working together and it's been great, so we'd definitely work on any suitable canvas. There's something very monolithic about this building, the history makes it more fascinating to us, and there's something more interesting about repurposing an existing, permanent structure by projecting your own work onto it. Still, this could also work in a well-equipped field-based event."
Hindley concluded: "I mean if Glastonbury wanted us to do this on the side of the Pyramid Stage then we're not going to complain."
Check out a video of the project below.
Moving onto more sonic-centric innovators: those unfamiliar with the Red Bull Music Academy should know that they have been and continue to be a launching pad for unknown international musicians, with a particular penchant for the electronic. The Academy were recording and broadcasting selected sets over Red Bull Music Academy Radio, including SOPHIE and Jamie xx. Sonar's line-up – mostly comprising music of a similarly digital and forward-thinking aesthetic – has a sizeable crossover with the remit of the RMBA.
This common aesthetic is the primary reason for the collaboration between the two entities, asserted RMBA's Jens Nave: "We have been with Sónar for years. Our stage at Sónar Barcelona started around ten years ago. It was a very natural union. 90% of the acts we showcase are alumni from the Academy, and then we'll have one large, usually Academy-affiliated headliner. It's great to be involved with Sónar because they've essentially been the blueprint for electronic festivals everywhere."
The Academy's involvement with festivals reaches beyond typical brand activations, however. "I think this year we have approximately 35 festivals stages across the globe," continued Nave. "There are different activations at different events, the most obvious ones being staging, recording and interviews, but we also do onsite lectures with renowned musicians, and hands-on workshops. We want to showcase what a typical day at the Academy itself would be like."