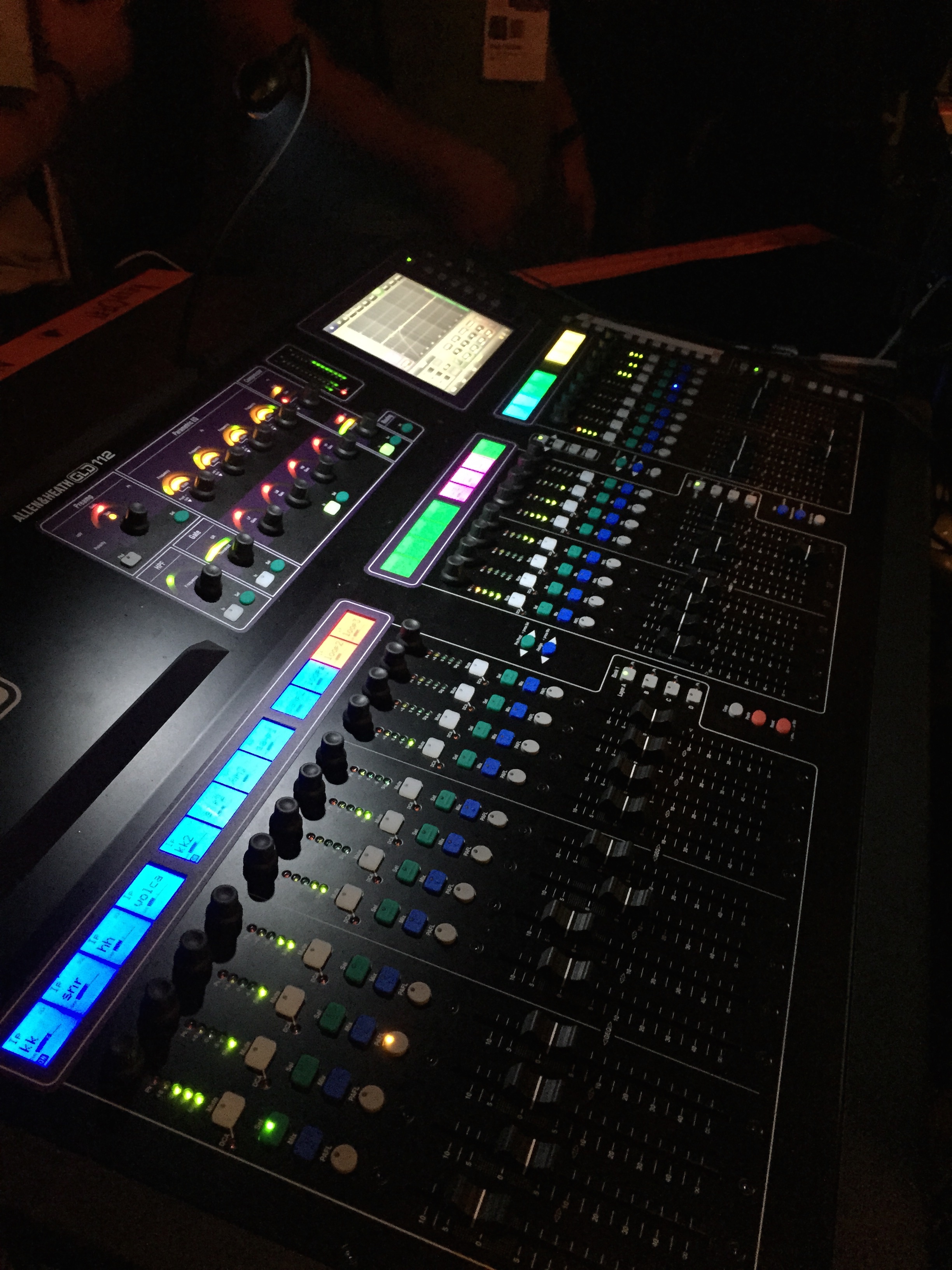 USA: Allen & Heath consoles were the foundation of the entire sound reinforcement and sound streaming systems from the British Music Embassy venue at Latitude 30, the home of British music at SXSW.
At the FOH position were the Dual Allen & Heath GLD series consoles, a GLD-112 equipped with Dante and AR2412 and AR84 racks, while a GLD-80 with Dante and AR2412 and the new AB-168 resided at Monitors.
Michael Palmer, Vice President of Sales for Allen & Heath USA, said: "The ease of use, flexibility and processing capabilities are put to the test during festivals like this with 15 minute band changes, plus many of the headliner acts are showing up with their scenes already programmed, which makes for a seamless, smooth transition."
Direct from the factory, Allen & Heath Tour Sound Manager, Leon Phillips, was providing FOH mixing services as well as assisting visiting engineers on the consoles.
Amidst diverse acts ranging from the acoustic only Paper Aeroplanes to Nuvo rap artist Kate Tempest and everything in between, the GLD was the perfect system for this week of varied genres. "It's super easy to program and change scenes for the various setups," continued Palmer. "Additionally, the onboard effects eliminate the need for any outboard gear, which is always a concern for floor space in these venues."
In addition to the live band performances throughout the week there were also BBC UK radio days. The GLD systems provided a 48 channel digital Dante split to the BBC, which was then captured using Waves Tracks Live. The set up was exceedingly clean due to the fact that the FOH, Monitors snakes, and digital splits are all handled by simple Cat 5 cabling.
Rounding out the system was a Tannoy VQ-Live rig powered by Labgruppen amplifiers. Latitude 30 is perennially known as the hot spot at SXSW, boasting the best PA on 6th street.
"This is the 6th year in a row that Allen & Heath has provided the FOH and Monitor consoles and it just keeps getting better each year," said Simon Buckley from Cato Music, the official management for the British Music Embassy.
For more information on Allen & Heath check out their website.