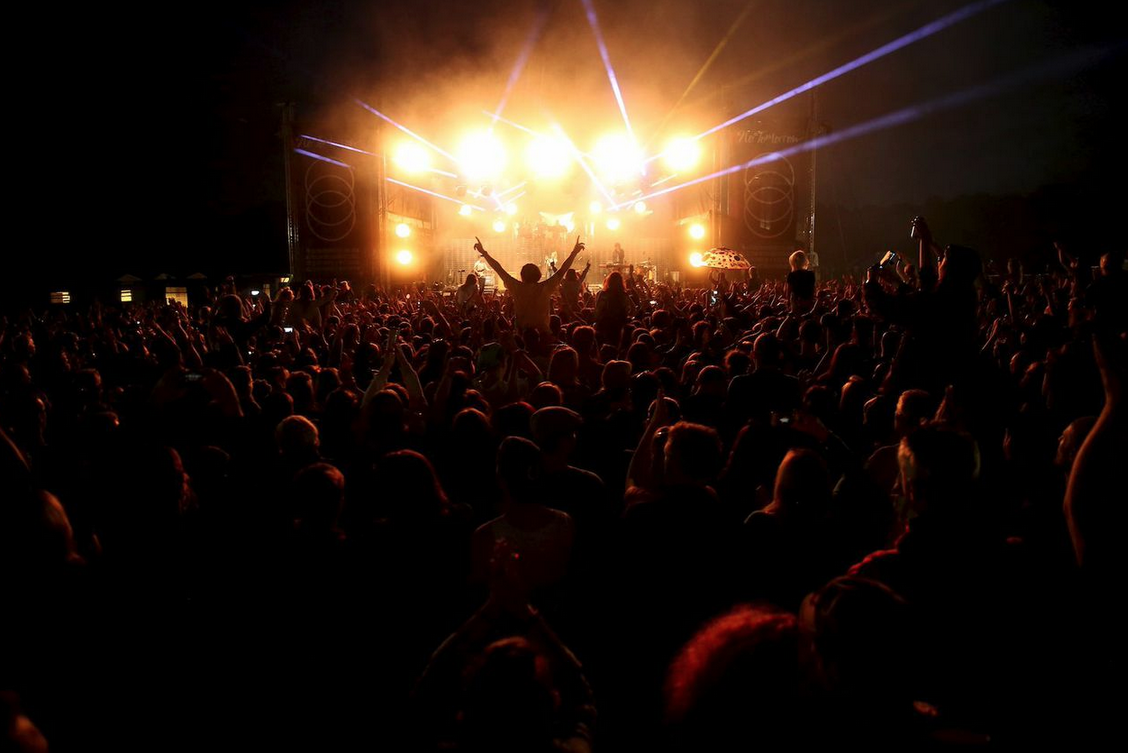 If you live in Nottingham and enjoy such things as leaving the house at night and having fun then chances are you'll have set foot in at least one DHP Family establishment. Rock City, Stealth, Rescue Rooms, Black Cherry Lounge and Bodega are all iconic venues of theirs, regularly hosting all manner of mainstream and soon-to-be mainstream acts.
Similarly eclectic and forward-thinking is their array of festivals, including the multi-city, multi-venue Dot to Dot, the relatively young No Tomorrow, and Nottingham mainstay Splendour. Across the diverse roster of events, equal credence is given to emerging talent, underground legends and mainstream sensations, proving that you can have your ear to the ground without turning your nose up at anything radio-represented.
Festival Insights recently spoke with Ali Mclean – DHP Family's Head of Festivals – to discuss the tenth anniversary of Dot to Dot, the ethos behind and future ahead of No Tomorrow, and the expansion of Splendour.
Festival Insights: What was the inspiration behind launching the No Tomorrow brand? And aside from its singular location is there anything else that distinguishes it from the equally eclectic and youth-orientated Dot to Dot festival?
Ali Mclean: We'd watched the popularity of student-focussed festivals over the past few years. Taking into consideration Nottingham's large student population (48,000 students in the two main universities alone), DHP Family's long history of concerts, club night and festival offerings, and the higher than average youth population here, we decided to take the plunge. We also had a hunch that the young people of Nottingham were ready for a big outdoor, end of university / start of summer festival.
In terms of the No Tomorrow brand – with the name and the festival itself – what we really want to try to present is a feel good, aspirational event that feeds the need that all people have to spend time in beautiful outdoor surroundings, spend time with friends, meet people, enjoy and discover music, consume delicious food and drinks, and having the ability to participate in sensory activities. It's funny, sometimes in the first instance people can take the name No Tomorrow as being a bit gloom and doom, but we've always intended it to communicate the exact opposite! It's all about the experience of living in the moment and enjoying the best of life.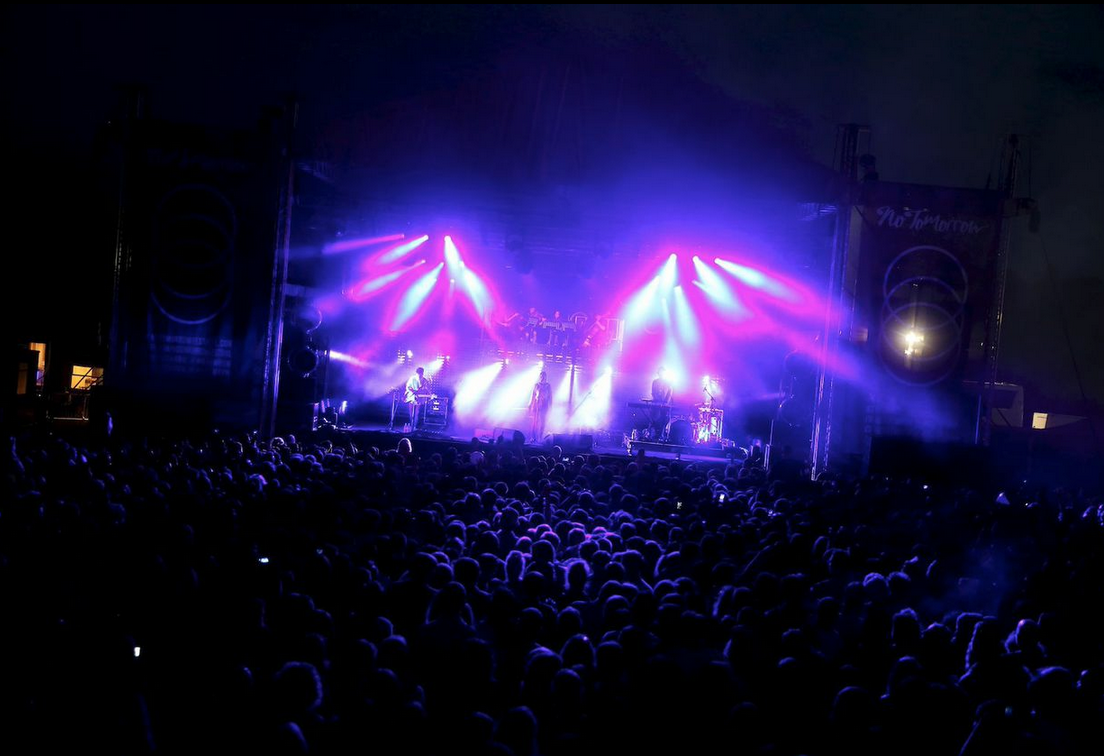 It's a completely different festival to Dot to Dot. Musically the two festivals come from completely different angles, with No Tomorrow presenting the most cutting edge of popular indie-pop and electronic cross via live acts and a huge collections of DJs, most of whom appeal to a wider audience and are already achieving a level of national success and airplay. Dot to Dot presents a huge array of smaller, emerging talent from the alternative rock, indie, folk, electronic, pop and alternative genres and has unearthed some amazing new talent over its 10-year history. The promoters for each event are different people with very different musical tastes.
FI: Speaking of Dot to Dot – it is nothing if not prescient in its line-ups. Ed Sheeran, The xx, SBTRKT, Jake Bugg, Mumford & Sons, and Foals were all featured on its rosters before they became international phenomena. How integral do you think 'emerging talent' festivals such as Dot to Dot have been for artists such as these?
AM: I think for all emerging artists the opportunity to play new cities, different stages and in a context outside of the usual live setting the artist is used to, is an invaluable opportunity.
Artists seem to be being hyped in such swift fashion these days that it must be incredibly daunting for those that go from playing small rooms being suddenly catapulted into big venues full of industry folk. Dot to Dot offers artists the ability to hone their craft in front of a receptive audience that loves and embraces new music. There is a huge demand from new artists to play at Dot to Dot which I think speaks volumes about the reputation the festival has in being a tastemaker and supporter of the best emerging talent.
FI: With its more populist acts, children's activities, fringe entertainment and so forth, it seems that Splendour is the most inclusive, family-friendly and quintessentially summery of your festivals. Will you be introducing any new non-musical attractions this year?
AM: Splendour in Nottingham is DHP's original outdoor festival offering and has always been programmed to provide entertainment for all ages and tastes. Besides music on three stages, we also have a comedy stage and last year introduced a fringe entertainment stage. This year we are introducing a new improved children's area with the help of Big Top Mania, bringing circus skills and performances, giant bubbles, big bear's balloon disco and a variety of crafts to make and take, expanding on our free entertainment offering for kids and their parents. We'll also be improving the fringe stage infrastructure and putting the call out to a wider range of entertainers to be able to host a wider variety of fringe entertainment.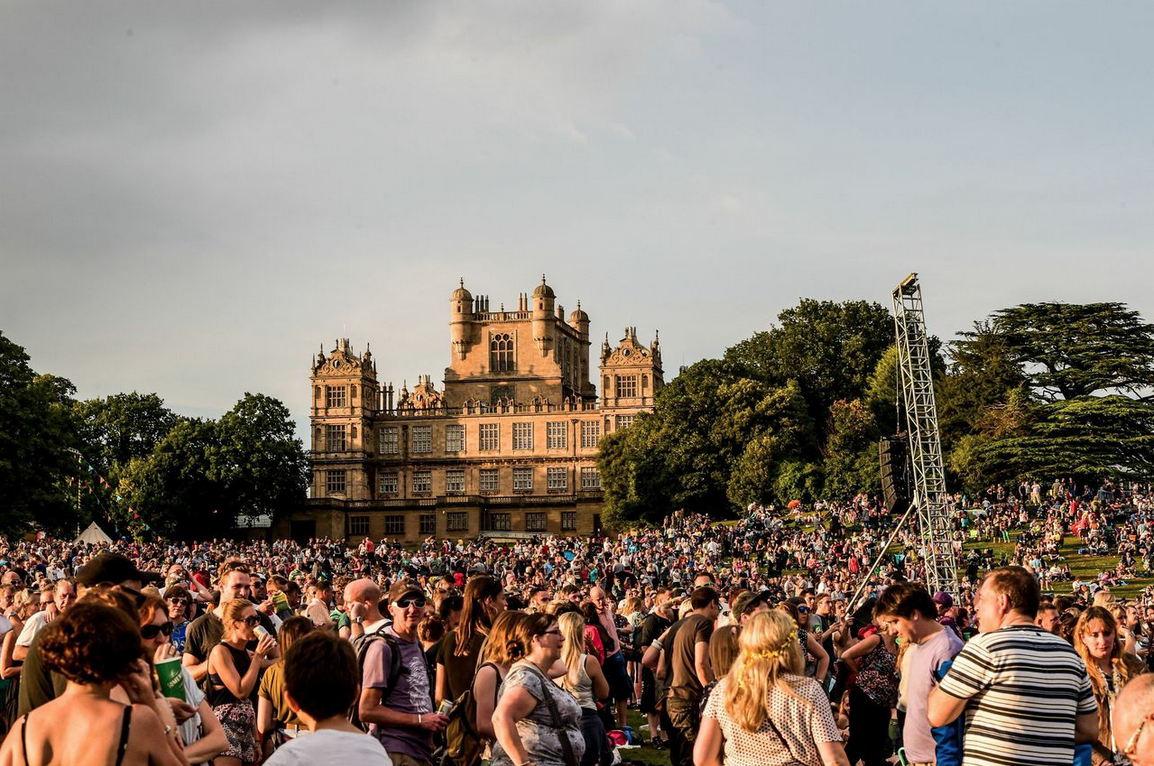 FI: Dot to Dot is celebrating its 10th birthday this year. What can we expect?
AM: We've programmed along the same lines as always, a combination of the hottest new talent around, as well as established acts from all over the globe. 2015 marks the festival's 10th year and will see it returning to Manchester, Bristol and Nottingham from May 22 – 24. Dot to Dot's ever eclectic line-up is set to make this landmark year one of the biggest and best in the festival's history.
Already confirmed so far is Nottingham's latest success story Saint Raymond, critically acclaimed singer songwriter Rae Morris, Irish pop folk duo Hudson Taylor and Brighton surf-psych three-piece The Wytches. We've also just announced LA lo-fi surf pop outfit Best Coast, Birmingham bohemians Swim Deep and the much-lauded Fat White Family, winners of the NME Radar Award in 2014.
For the uninitiated, Dot to Dot is all about bringing the best new music to some of the most forward-thinking venues in Manchester, Bristol and Nottingham, with a ticket giving access to 14 hours of music across multiple stages. In 2015 we've moved the Manchester location to be centered within the Northern Quarter. Considered the creative quarter of the North West, the area is synonymous with arts and culture and its high concentration of independent venues will be sure to showcase the hottest new artists around Manchester Cathedral, Night&Day, Ruby Lounge, Soup Kitchen, Gullivers, The Castle Hotel, Cord, Methodist Hall, Mint House, Kraak, Roadhouse, The Whiskey House and Kosmonaut.
We're also once again overjoyed to be continuing our major partnership with Fred Perry Subculture which gives the festival international coverage including previews of the artists performing in 2015, and will see a number of the live performances captured and hosted online. We are trawling through the archives this year and working with our partners on ideas as to how best celebrate the 10 years of brilliant Dot to Dot performances.
FI: What is it about the cities of Nottingham, Manchester and Bristol that make them so hospitable for metropolitan festivals? Are you looking to expand your urban festivals into any more UK cities in the future?
AM: It does take a unique combination of gig-ready venues in close proximity to really make a metropolitan multiple venue festival work for the audience in terms of experience. Nottingham, Manchester and Bristol have musically receptive audiences as well as loads of great venues in close proximity. What also helps is working in cities where DHP Family already has a strong presence in promoting concerts. We've hosted multi-venue festivals in Oxford and London in the past. At this stage we are not looking at any new cities, but you never know!
FI: Any other plans for DHP that you'd like to talk about?
AM: At the moment our key focus is on developing No Tomorrow which has been expanded two days this year as well as consolidating our more established festivals, with the dream of new festivals just over the horizon.
Header photo credit: Johnny S Photography