UK: Mind Over Matter has revealed its extensive and comprehensive 2015 calendar of courses, workshops, seminars and events, which form the Event & Crowded Space Programme.
All courses, unless otherwise mentioned, are to be held in Harlow, at purpose built facilities. Check out the calendar below: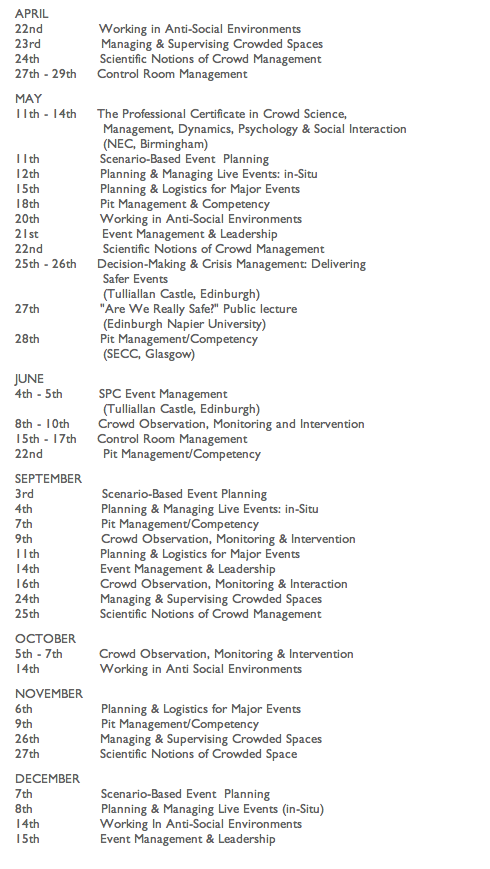 Any businesses interested in participating can contact MOM's Hayley Rogers.