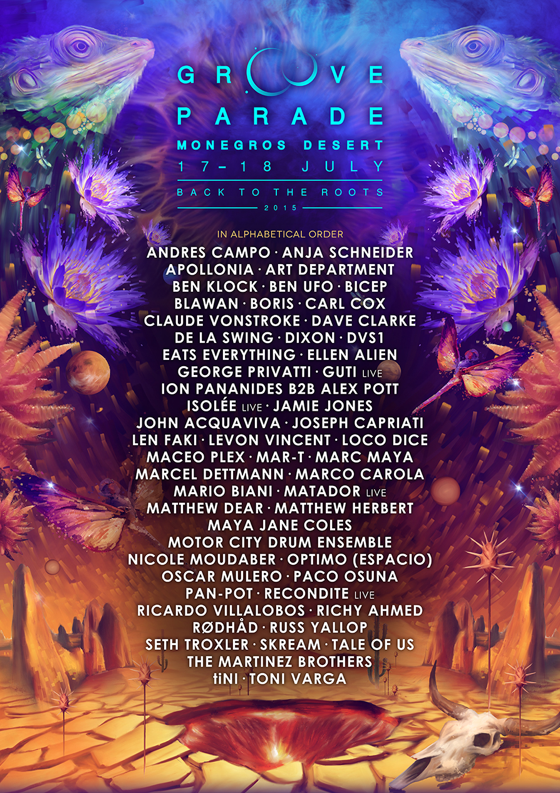 SPAIN: From July 17 – 18, the Monegros desert in Spain will see the return of the Groove Parade. The original desert music festival will make its comeback this summer, rebranded from the Monegros Festival into the Groove Parade. The transformation supposedly will represent a return to the festival's roots in terms of showcasing, celebrating underground electronic music in a family-oriented atmosphere.
For the very first time, the festival will last for two days, and the capacity has been downsized to create a more family-friendly atmosphere. The grounds on the Friday will open to 5,000 festival-goers, whereas 20,000 will be allowed in on the Saturday.
Tickets are now on-sale from the festival's official website.