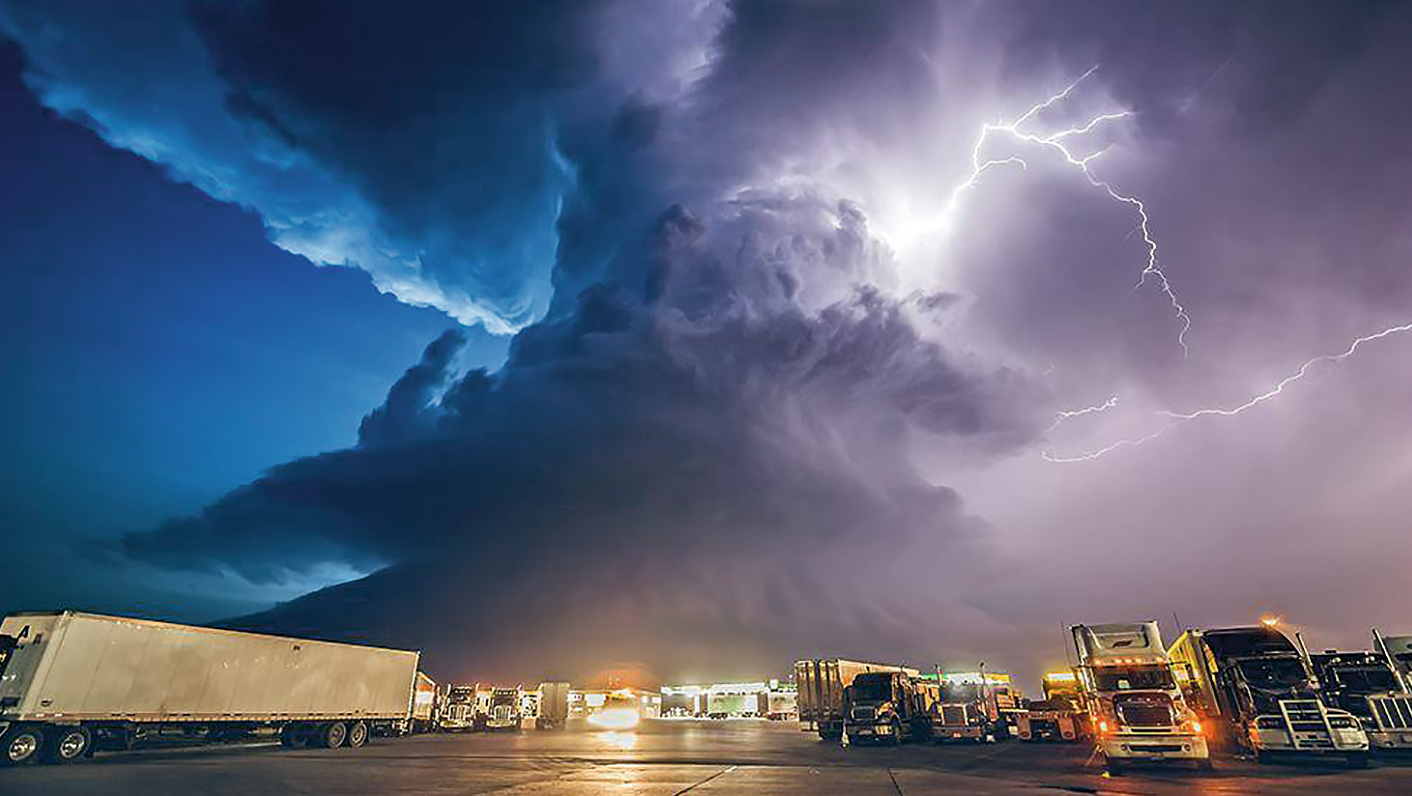 The story is all too common. It begins with an average festival morning; stages are prepped and the crew loads in their equipment. Trucks roll in and out backstage, while food carts, beer stations and merchandise stands begin to assemble around the field. It's summer and thousands of excited fans arrive in droves for a weekend of fun and live music – the most enthusiastic have been camping out nearby, so as not to miss a minute of the festival…
This was the scene at the 2011 Pukkelpop Festival, held just outside of Hasselt in Belgium. European summers are typically filled with outdoor shows and festivals, with some lasting weeks at a time, and Pukkelpop is one of the largest in the area. In 2011, an estimated 60,000 people were in attendance every day, mostly young adults, ready to immerse themselves in the day's varied and exciting and line-up – a standard festival day.
Typically overcast, the weather on the day was warm and the forecast didn't suggest rain. Trees, trucks, and metal fences were scattered around the field to map out barriers between the town and the festival. Massive video screens made it easy to catch a glimpse of the different acts as festival-goers made their way from one stage to the next…or at least that was the plan.
The opening day of Pukkelpop 2011 saw tragedy strike. In the early evening, the sky grew dark, as heavy winds rolled off the North Sea. The storm was unexpected. In less than 10 minutes, rain was pelting the audience in strong, horizontal sheets. People began to panic and sought shelter anywhere they could, with many crawling under trucks to keep safe. The trees and metal fencing, welcomed at first, soon gave into the wind, falling onto paths, stages and tents. Dirt quickly transformed into thick mud, preventing any vehicles from being moved. The video screens soon transformed into huge kites, which were carried off into the air. Striking fast and without warning, Mother Nature tore through the festival grounds and almost as quickly as it began, the storm passed.
From start to finish, the unexpected summer storm came and went in less than half an hour. The damage was done, however. Stages and structural elements had fallen. The gear was scattered around the grounds and destroyed. Worst of all, without shelter, five people were left dead, killed by overturned debris. At least another 70 were injured. Everyone was stunned, unsure of how to process the catastrophe that had occurred.
Only a few days early, in the United States, another sudden storm had claimed the lives of seven people at the Indiana State Fair. Audience and crew alike were being reminded just how little control they have in the face of severe weather. Anyone who has worked on an outdoor event has their own story of disastrous weather, or at the very least, a few close calls. Even the most prepared individuals have felt vulnerable in the face of the elements.
"The responsibility of protecting audiences, crew and gear falls to the production," said Rich Barr, Production Manager and Co-Founder of Perfect Storm. "Keeping everyone safe has to be a priority. Unfortunately, there is very little support in place to help large, outdoor events do this efficiently."
Having built his career touring the world, Barr hates hearing stories like Pukkelpop, the Indiana State Fair, and the countless other senseless disasters that have occurred. "It is especially awful, because there are tools in place to help prevent natural tragedies like these. Promoting a more widespread understanding of how to implement these tools at live events can help everyone have a better, safer experience."
To learn more, Barr turned to long time friend and renowned meteorologist at the National Centre for Atmospheric Research, Mike Chapman: "I am always surprised by these large productions. Everything element in these performances are so elaborate and intricate, it's truly impressive. But, there seems to be little to no preparation for the power of the elements. Without a plan, these big, expensive shows can be completely shut down by a little rain, snow or wind at the wrong moment. It doesn't have to be that way."
"Slowly, it is becoming mandatory for Show Managers to have emergency strategies," offered Barr. "The industry is beginning to understand what is at stake. It's not only the gear and performance that are at risk – it's the safety of every individual at the show. It's an important responsibility that should not be underestimated."
Barr, with his intricate understanding of production, along with Chapman and his expertise in understanding weather, plan to help with that transition. Together, they have formed Perfect Storm, an innovative approach to weather management in the entertainment industry. The company is designed to educate, advise, and implement weather safety procedures for live-events.
Unlike other generic weather services, such as local forecasts, airport reports, or phone apps, Perfect Storm offers a direct approach to the needs of each client. With radar coverage around the world, a tactical weather strategy is created for accurate, up to the minute weather warnings. Providing summarised user-friendly details every twelve hours, tours can customise what they are looking for in the service. Perfect Storm can even provide onsite personnel. Instead of relying on weather predictions for an entire town or county, Chapman and his team of trained meteorologists, look at how storms approach each specific event location.
More than a simple weather notification system, Barr and Chapman have added a personal touch unmatched by other services. Along with a twice-daily forecasts, the team works together to optimise productivity during the most challenging conditions. Because of the organisation's mobile weather stations, this applies to the venue sites, as well as the transportation. Coordinating with drivers, allows trucks and buses to avoid dangerous conditions, such as possible tornados, blizzards, or hurricanes. Sometimes, detouring only a few miles around the heart of a storm can insure a smoother, safer ride for all.
Since its launch in the summer of 2014, Perfect Storm has had the opportunity to work with artists such as Drake, the Susan G. Komen Foundation and high profile tours like One Direction's Where We Are, and Beyonce and Jay Z's joint On the Run tour, as well as several other events. Highly invested in its client's success, each situation is addressed with a fresh approach, in order to attend to each individual requirement.
"It's not enough to simply react to weather emergencies," concluded Barr. "It is time for our industry to start preparing in advance. It's important to adopt strategic plans that will keep the crew and the audience safe, dry and happy."
Words courtesy of TPi