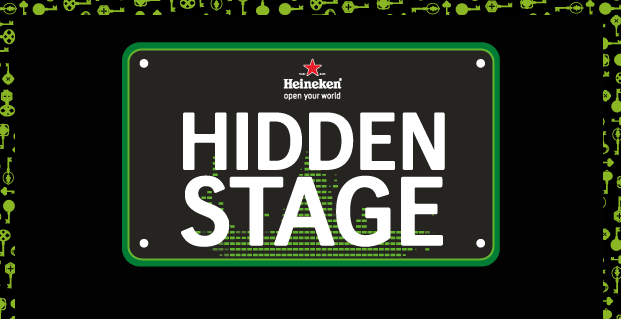 SPAIN: For the second consecutive year, the Heineken Hidden Stage will host a selection of exclusive performances from national and international artists during the three main days of Primavera Sound in the Parc del Fòrum. The six scheduled concerts will offer a unique intimate experience within the festival's programme.
Thursday's programme will be headed by the American band Battles, champions of the most danceable math rock. Fronted by John Steiner (ex-Helmet) and Ian Williams (formerly of Don Caballero), the band has released two albums on the influential British label Warp and is currently working on a new album that will appear this year. They will be joined by Sierra Leone's Refugee All Stars, a band formed by refugees that fled Sierra Leone during the civil war and settled in Guinea. When they returned to their country in 2004 they started a tour to raise money for humanitarian causes, earning the recognition and praise of luminaries such as Keith Richards, Paul McCartney and Ice Cube.
Friday will kick off with one of the national comebacks of the year: Mercromina, who are coming back to the stage to thrash out their repertoire that, after the split of Surfin' Bichos, led them to become one of the most important bands of the second half of the nineties in Spain. They will be followed by one of the most influential bands from Glasgow in the last decade: The Pastels. With records on labels such as Creation Records, Rough Trade and Domino the band, currently formed by Stephen McRobbie and Katrina Mitchell (helped by Gerard Love from Teenage Fanclub), has evolved during its long career moving from the garage pop with hints of punk of their beginnings to the bright and sometimes experimental pop that inspires their most recent records.
On Saturday another mythical band from Glasgow will play on this stage: The Vaselines. Originally a duo formed by Eugene Kelly and Frances McKee, they reached cult-band status thanks to Kurt Cobain covering two of their songs ("Molly's Lips" and "Jesus Wants Me For A Sunbeam") on the live Nirvana unplugged. In 2006 they made a comeback and their most recent album is called "V For Vaselines". Next will come the Barcelona band Mujeres that has just released their forth album called "Marathon", a record on which they reveal the poppier side of their sound, full of melody and fun.
For more information on Primavera Sound, check out its official website.