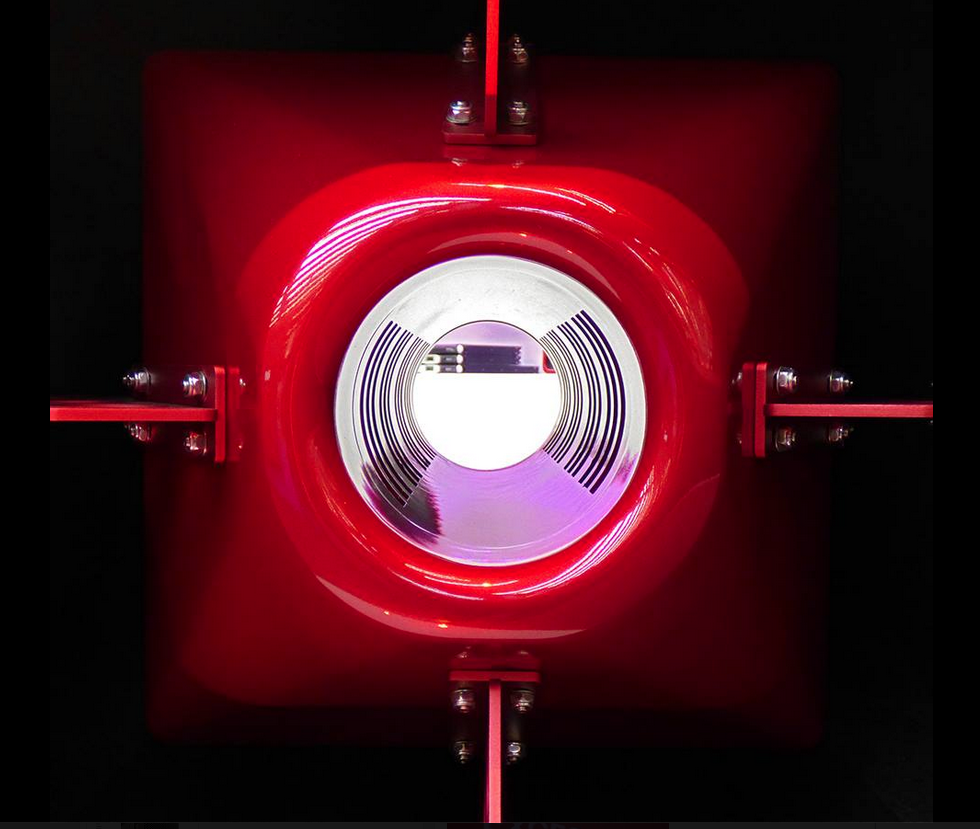 Established in 2002, Void Acoustics has traditionally set its sights on conquest of the international installed and live-sound markets, covering the entire spectrum of styles and spaces. In recent years it has moved further into festival territory, this year providing systems for Glasgow's Electric Frog and Pressure Riverside festivals.
Festival Insights spoke with Mike Newman – Senior Sales Manager at Void – about the relative importance of quality systems versus skilled engineers, whether Void systems are better equipped for certain genres, and what sets their products apart from the competition.
Festival Insights: We recently covered Sónar Reykjavik, and in speaking to the festival's Production Manager Egill Tomasson he told us that although much of their equipment is outdated, they manage to compensate through the expertise of their engineers. How much of a festival's sound do you think it dependent on the gear, as opposed to external variables such as staging, weather and the skill of the event's technicians?
Mike Newman: I think fundamentally you need all the different aspects to be working together in order to achieve the highest quality results. The best sound system in the world can be ruined by a poor sound engineer and indeed an average system can be significantly improved. However the end result that can be achieved with a great engineer on a great system is always going to be massively superior to any other scenario. At the end of the day a sound engineer can only work with what he is given.
Therefore as we strive to provide the highest quality systems, which can give the ultimate performance. These systems can then be used by the most talented engineers to create an audio experience that is totally unrivalled. Think of it like a racing driver – if you put him in a Reliant Robin, for sure he will get the most out of it, but if you put him in a Formula One car he will go a lot faster.
FI: Are there any genres of music that present particular challenges to your systems? Obviously the majority of dance music requires a more robust lowend than say, heavy metal. Do your systems cope with different styles equally well, or is there a particular strength that you prefer to play to?
MN: Different systems from our range are focussed at different styles of music. So the main focus of a system such as Incubus is always going to be dance music; that is what it is designed for. However, many of our other systems such as the brand new Arc Array is very capable at all different styles and genres. At Void we are proud to build systems capable of lots of different events within the entertainment industry. Some manufacturers tend to be pigeon holed in to 'only dance music' or 'only live music' but at Void we proud to say that we offer a true range or products and solutions which cater for a huge variety of situations. Ranging from basic speech reinforcement up to full scale outdoor festivals, no matter what the content.
FI: There will be a complete Void sound system takeover of The Electric Frog and Pressure Riverside Festival. Which other venues and festivals have gone with a Void System?
MN: Our systems are used on a wide variety of events and in an even wider variety of clubs. Installations in the last year include World HeadQuarters Newcastle, Mode in Notting Hill, Studio 338 in London, Pleinvrees Festival in Amsterdam, Versuz in Belgium, and of course the world renowned Outlook and Dimensions festivals in Croatia. Our systems are gaining a reputation for sonic excellence combined with a stunning aesthetic. This unique combination has resulted in a huge increase in popularity for our systems, truly establishing Void as the go-to brand, particularly for the electronic music sector.
FI: What, in your opinion, sets Void aside from its rivals?
MN: As I mentioned previously we are the only manufacturer to combine stunning visual elements and high end audio performance. In addition to this we are continuing to push the boundaries of performance and design with new products being released all the time and catering for a wide range of audio applications, from small bar or pub installations right up to festivals of the size of Electric Frog.
FI: Different acts often have specific favourite systems they like to play on and specify this in their advance rider. Are there any acts you know of that are championing the Void systems?
MN: We have received many accolades from various DJs and music producers regarding the quality of our systems. We do not have an official artist endorsement programme in place but in the the last month we have received testimonials from Sante, renowned German Techno DJ Florian Meindl, Alan Fitzpatrick and The Ditybird Records crew.