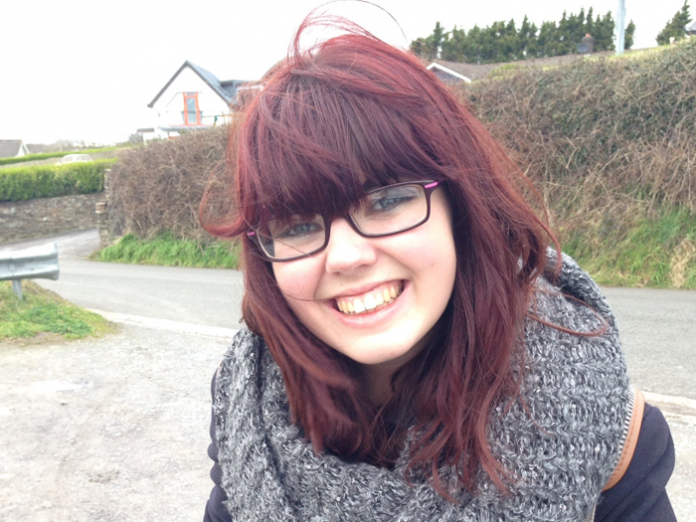 Mary Varney has been working with real-time engagement specialists Snack Media for the past eighteen months and is now an Account Manager for its live and social projects. Within her role she has managed a number of live social media projects with Ford and recently led the social media and live activations at the UK and European Festival Awards.
Snack Media is a fast-growing social media agency specialising in real-time engagement. With the digital marketing world now firmly focused on engagement as its primary objective, Snack Media's unique approach enables brands like Ford, RBS, Pot Noodle, Capital One, BT Sport and Strongbow to engage with fans of sport, music and entertainment on a huge scale by meshing social content development with social and native advertising.
What is Real-Time Content?
Nowadays social media marketing is key in a brand's digital strategy – no large brand will be without a Facebook, Instagram or Twitter page (at a minimum).
Planning is crucial in all social media strategies, not least when a brand starts engaging with their audience in real-time.
The phrase 'real-time' has come into its own since the development of Twitter, and as Internet users now have an average of 5.4 social media accounts (Global Web Index: 2015) we have become addicted to receiving all types of news updates in real-time.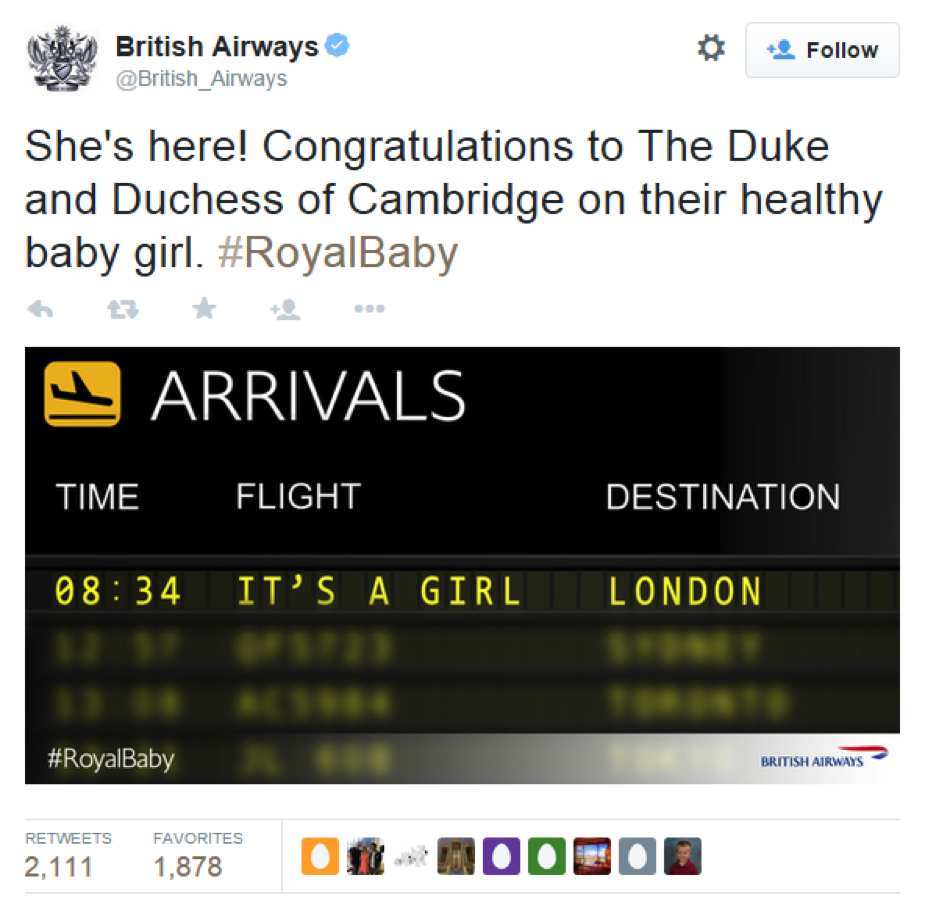 However, outside of the news environment, brands are now reacting to events as and when they happen as well. Real-time content, or right-time content as it is sometimes called, has a big place in a brand's content strategy. Recent examples include the birth of the royal princess, where as soon as this was announced Twitter was inundated with unique and creative brand responses.
The nature of this sort of content is that timing is crucial; too late and the story is gone, which is why preparation is key. Many larger brands will plan for the unexpected so their "real-time" content is not necessarily created in that moment, but certainly posted to their following at the right time.
An intimate knowledge of your brand and audience coupled with creativity and innovation in your responses will set you on your way to creating engaging content on social media.
Live Events and Real-Time Engagement
It isn't just news that brands react to. Brands work with agencies, like Snack Media, and engage with their following in real-time through live events and specific campaigns and sponsorships.
Live blogging and social media engagement is already vital in the sporting and entertainment world. The key is staying on top of the game, engaging with fans and increasing social media exposure, and at Snack Media we have had the opportunity to work with some large brands on maximising their sponsorship and reaching a new target audience in different ways.
Sponsors of a number of football clubs, such as sponsors of Arsenal FC, Europcar, have activated their sponsorship socially through live blogging, social media content and real-time imagery throughout key matches in the season.
Engaging with this new audience of theirs, in a very real-time and engaging way has maximised the social exposure of their sponsorship.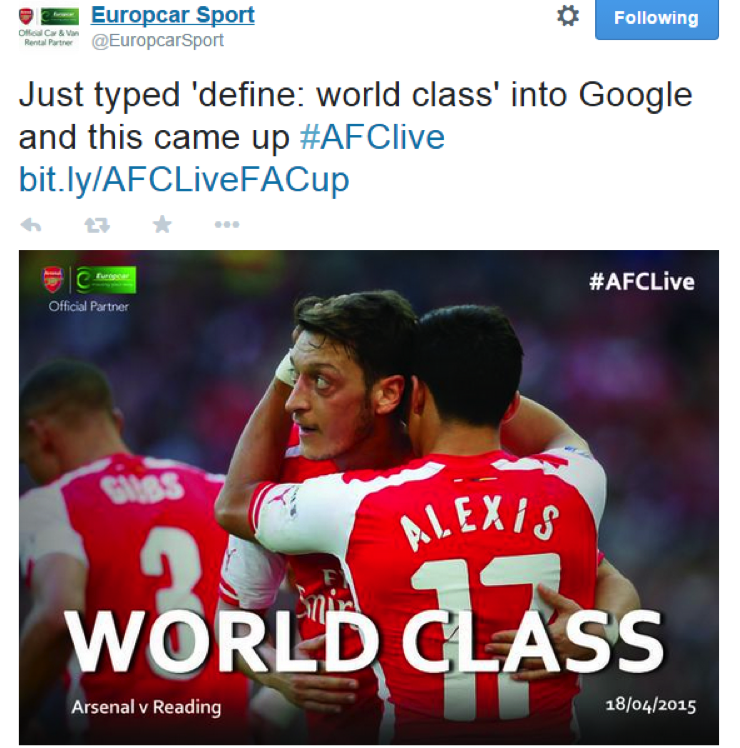 Ford linked their UCL sponsorship in 2014 with the chance to pre-order the Ford Mustang in Europe with their 90Minutes campaign.
This multi-faceted campaign brought together an on-the-ground team engaging with the general public and encouraging social media engagement, a live blog of the run up to the final match and the start of the 90Minutes in which car enthusiasts could pre-order their Mustang, as well as creative and engaging real-time imagery from the match which brought together Ford and football.
Real-Time Engagement at Festivals
A brand sponsor's key priority at a festival should be to ENGAGE FANS.
This should not only be the fans at the festival, but the fans at home that can't be there. With this as a core message, additional exposure is a given. 33% of UK users believe Twitter raises awareness of brands sponsoring festivals (Twitter: 2014),which only reinforces that a large proportion of this engagement should be done via social media.
Fans at the Festival
The sheer number of sponsors at festivals means that one can easily be overshadowed by another, but that is the beauty of social media and live engagement – you can shine however brightly you want to.
Recent technological advances at festivals such as iBeacons and charging stations mean that festivals can now begin to move into the social sphere and within a few years having social media at the core of festivals will be second nature.
In 2014, 54% of UK music lovers said they would be using Twitter to follow the festivals (Twitter: 2014), so live blogging, social media competitions, engaging with fans on the ground to enhance their overall experience of the festival, and of course your brand, are all aspects that should be considered in a sponsorship environment.
Fans at Home
Just because you have spent a huge amount of money advertising at the festival itself, it doesn't mean you should ignore the fans at home. In 2014, roughly one out of every four posts about music festivals came from people participating remotely via live streams or other forms of engagement (Eventbrite: 2014). Engaging with the fans that couldn't be in that field, with their favourite band that weekend, means additional exposure and also a larger social following.
Social media channels and apps are always developing, and the recent developments in apps such as Periscope means that the sky is the limit. What the fans want to see, the fans can see – it is just about engaging the right audience, at the right time, in the right way.
Not having the correct live strategy mapped out leaves you at risk of being left behind.