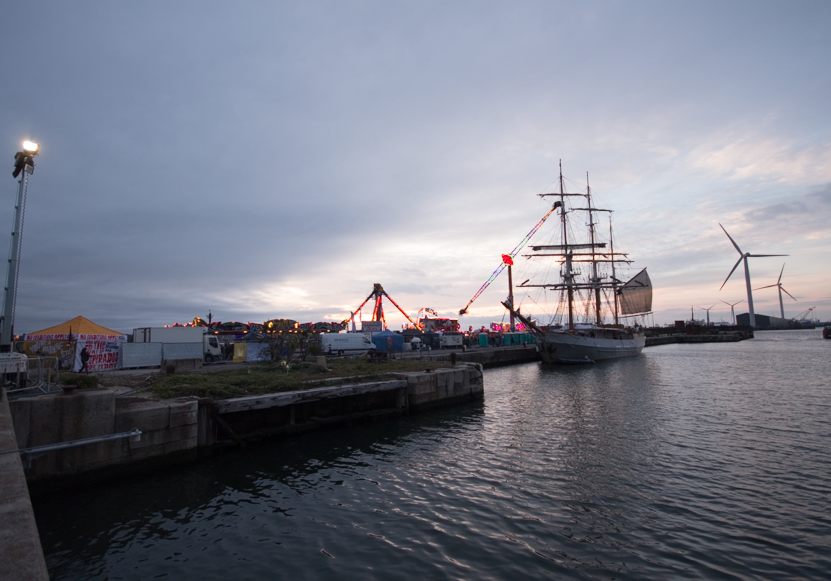 While The Vaccines performed some friendly tunes for friendly people on Liverpool Sound City's main stage, we were watching Swans with the rest of the masochists and strangeheads. Headlining the festival's Baltic Stage – a decayed and temporarily non-abandoned warehouse – Michael Gira and co. produced a two and a half hour wall of skeletal system-shattering noise in an apparent attempt to summon a nameless and primordial spider God. How we escaped without contracting terminal tinnitus still eludes me.
I hadn't experienced a crowd like it before; one individual wandered in with a pained expression, hands sheltering ears, and stayed for the entire duration like that. Another sat cross-legged, eyes shut – microcosmic of how meditative the audience were as a whole. Gira's incantations – delivered in the style of half witchdoctor, half drunk uncle – coupled with the band's abrasive aesthetic and hypnotic, monolithic arrangements, perfectly complemented Sound City's new home at the Liverpool docklands.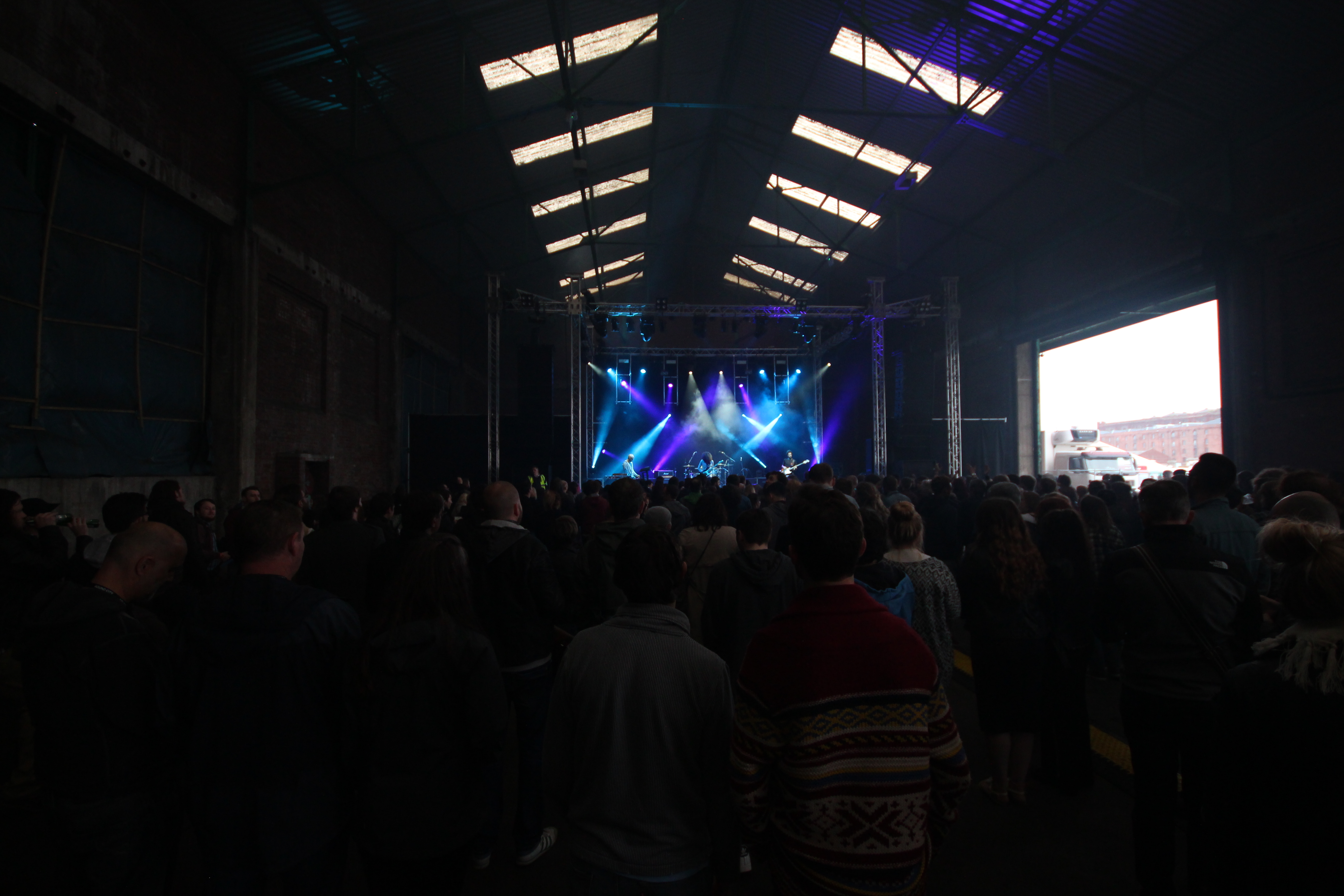 Nathaniel Hanna, Managing Director of Stax Creations, was part of the team responsible for the site's post-apocalyptic adornment: "We were pulled in with the Liverpool Sound City project because they moved to a permanent, unique venue for the first time. They asked for our input so we proposed a post-apocalyptic theme, sort of Mad Max meets The Warriors. What we provided was a very rustic aesthetic, mainly manifested in a couple of stage backdrops, and a hangout zone by way of a New York block party, which makes sense due to the historical links between the two cities.
"We also installed an [artificial] atom bomb in the centre of the site, and did a lot of brand activation across the water. I think it's important that a company like ours can provide a more immersive experience, which is what both customers and festival organisers are looking for now.'
As we walked around appreciating Stax Creations' contribution to the site, drinking alcoholic beer and doing some swearing, we met with Liverpool Sound City CEO Dave Pichilingi and he was gracious enough to give us a few words on how the festival had been received.
"It's been amazing. There isn't another word for it really. We were nervous and excited in equal measures in the lead up to the event, but when I came down to the site on Friday you could really feel the atmosphere; it was busy and the crowds were flowing well. The response from people online and the audience has been overwhelmingly positive. The only real complaints we've received have been regarding the sound bleed between some of the smaller stages, and that we used a waste management company from Wiltshire instead of Liverpool."
When I told him about the stillness of the Swans crowd and how intensely they were listening he agreed that Sound City's audience tends to be more quietly appreciative, but added that "They do go mad when they feel they should go mad.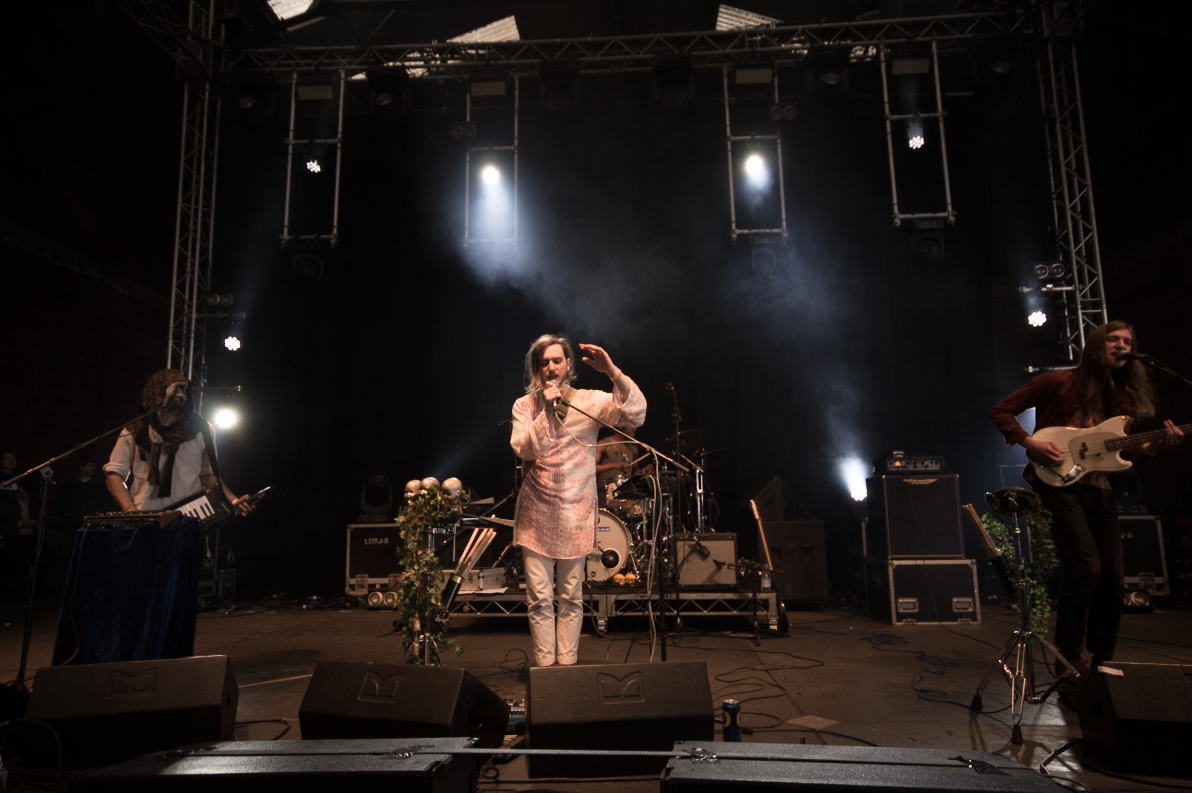 "We had the Tim Peaks Diner on the Baltic stage after The Flaming Lips had finished and they didn't think it'd work in the space, as the largest gigs they've done in the past were for about 100 people tops. When I got there were about 700 people Northern Soul dancing around the warehouse. It was like a bizarre, trippy movie."
Unfortunately we didn't experience the festival's conference sessions firsthand, which took place on the Thursday and Friday at the Titanic Hotel across the street, but Pichilingi asserted that they went off in a similarly phenomenal fashion. "Mark E. Smith turned up with his usual inimitable style. He had so much to say and was in a great mood. He talked about how his favourite thing to do nowadays is watch The X Factor and Britain's Got Talent, and that he'd love for The Fall to play the Eurovision Song Contest. Beyond that he gave some great insights into the journey of the band and how he feels his current line-up is the best they've ever had.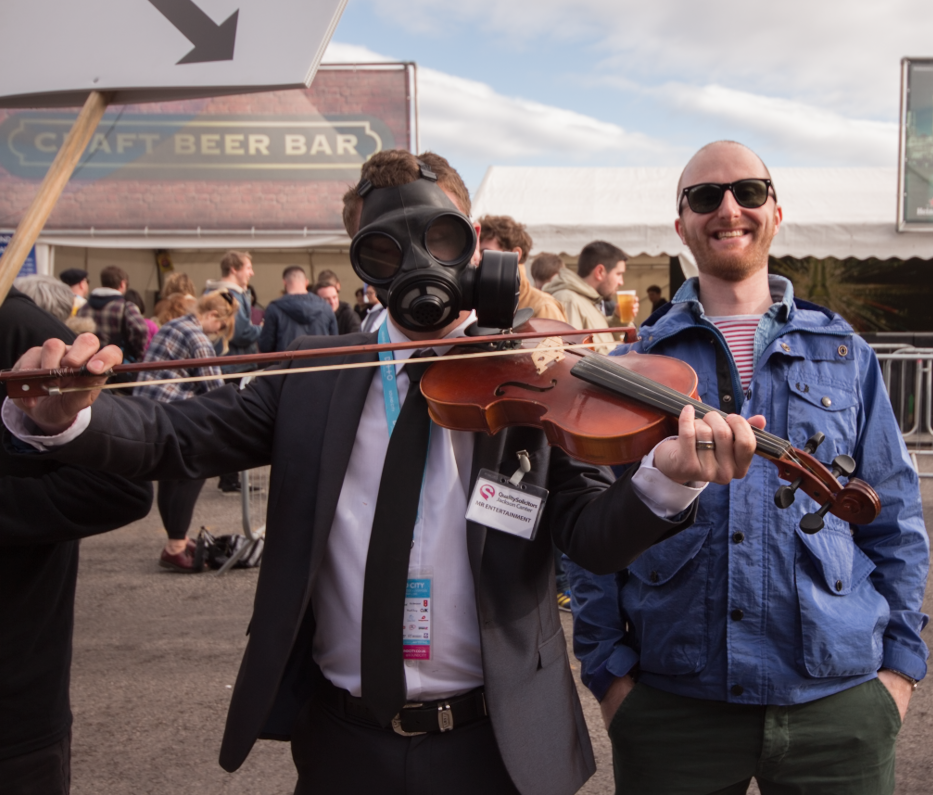 "Julian Cope and Wayne Coyne were amazing too, but what stole the conference in my opinion was the talk from Edwyn Collins and Grace Maxwell. The story of both their professional journey as artist & manager as well as their personal one as husband & wife was really captivating.
"We also had Joe Duddell, the Manchester-based composer and professor, re-imagine three of his songs with a four-piece string quartet at the end of his talk. There wasn't a dry eye in the house.
"Some people might ask 'What has all that got to do with understanding the music business?' but I would argue it has everything to do with it. Putting those human stories to the forefront inspires people to go out and make music, start a record label, become a manager, do whatever."