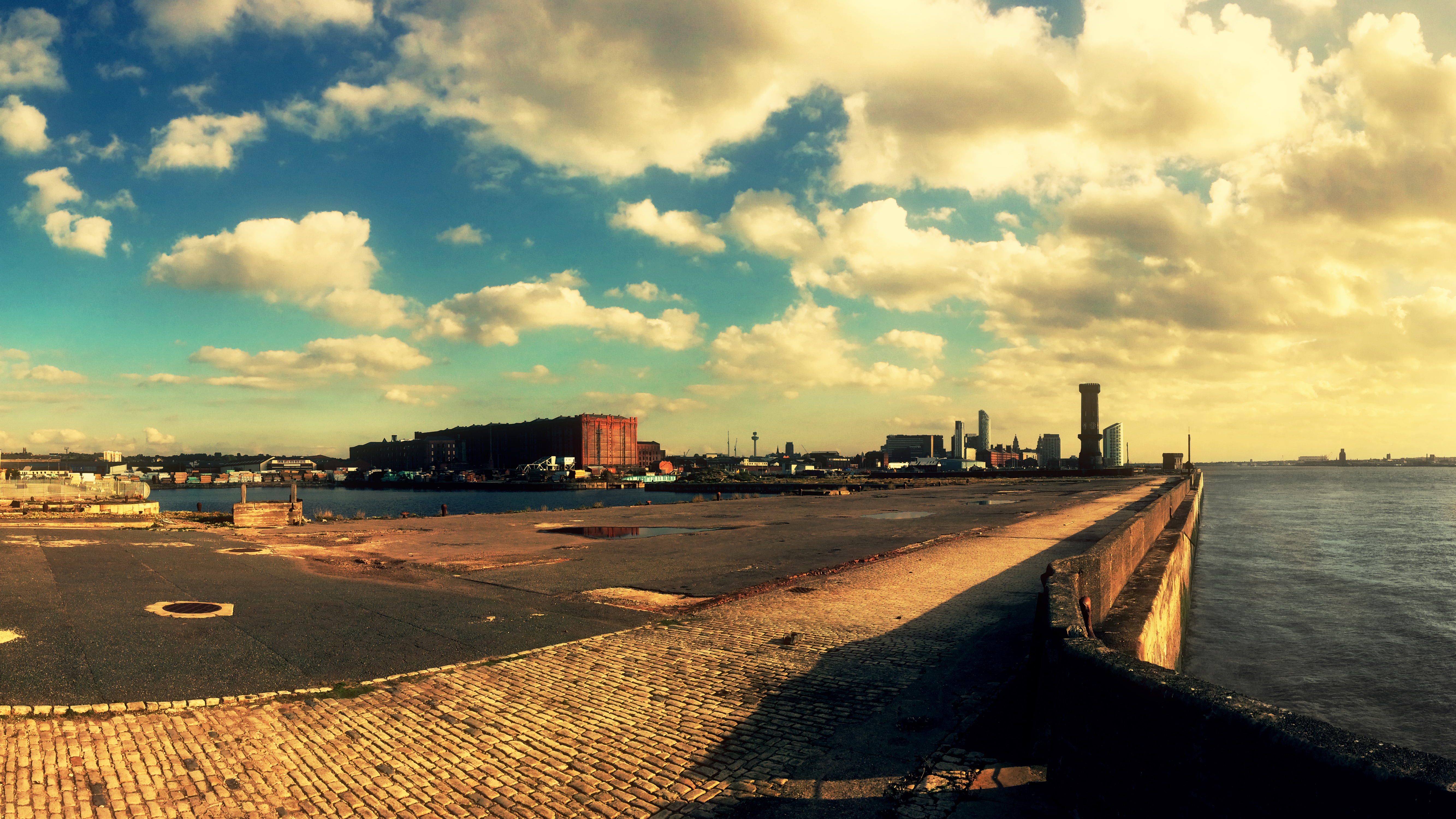 Originally modelled on the template set by South By South West, Liverpool Sound City quickly received the pithy but now reductive moniker 'Scouse By Scouse West'. It was perhaps accurate on the festival's inception – with Sound City utilising unorthodox but nonetheless unrelated Liverpool venues to host its musical and industry-cognisant conference programmes. However over the past eight years – as one would hope – Sound City has evolved into a truly singular event, this year further distinguishing itself with a permanent relocation to the Liverpool Docklands, and an expansion of its contentious and participatory panels.
Festival Insights spoke with Dave Pichilingi – founder and CEO of Liverpool Sound City – about the implications of the relocation, their renewed drive for individuality, and the focus of Sound City's multitudinous conference sessions.
Festival Insights: What factors led to Liverpool Sound City seeking a new home in the Liverpool Docklands? What are the implications of having the new site?
Dave Pichilingi: The rationale of moving to the Docklands was due to the aesthetic of it in many ways. Up until last year we were utilising everything from cathedrals to bombed-out churches and warehouses, and it just felt that we had taken that model as far as we could. Sound City has only been going for seven or eight years, but it felt that people were starting to imitate us.
South By South West do that sort of thing better than anyone in the world, and although our ambition is to be up there with them in terms of prestige, the last thing we want to do is imitate. So we thought: what have we got that others haven't? The key thing that we landed upon is that here in Liverpool we have a unique relationship with the water, with the River Mersey, and we've got amazing architecture on the waterfront with the abandoned warehouses and so on. We've been able to use that space at the Docklands as a blank canvas, and do things thematically and aesthetically that we've never done before. It's impossible to copy that elsewhere.
We're keeping a very close eye on the experiential side of things this year. A lot of the acts we book each time will inevitably play a load of other festivals throughout the UK, Europe and the rest of the world. So again, we're focussing on the spaces we've got in order to make the experience of Sound City totally singular. The whole site will be converted into a post-apocalyptic theme this year, very Mad Max, almost as if we've invaded it. There will be all sorts of parades and immersive experiences interweaved into the festival proceedings to ensure that festivalgoers feel like they've entered another world or time.
FI: Did you maintain this post-apocalyptic concept whilst curating the line-up? Obviously having Swans play in an abandoned warehouse is very fitting, but elsewhere on the roster you've got Evian Christ and The Flaming Lips for example, which makes for quite the contrast.
DP: Well we've always got our audience in mind. Although Swans are playing in an abandoned warehouse, which suits their gritty abrasive sound, acts such as The Flaming Lips will be playing on our open air stage by the waterfront, which is more suitable for them.
In regards to booking The Flaming Lips in particular it simply came down to the fact that I've wanted them for many years, and I'm thrilled that we've been able to secure them as we relocate to our new home. I'm sure many people are acquainted with the spectacle of a Flaming Lips show. Belle & Sebastian are a strong headline act too, and are very much in line with the tastes of our audience. Really for us it's about creating a picture frame and a backdrop for these innovative artists to play around and thrive in.
FI: Could you shed some light on the focus areas of the conference sessions this year? Are there any new challenges that the music or festival industries face that you're keen to dissect?
DP: I've been attending these conferences for more years than I care to count, starting off with MIDEM around twenty years ago, New Music Seminar a little before that, and SXSW – and to be honest a lot of the time I end up in the pub because the subject matter is so boring, self-serving and regurgitated. We've always tried to keep the content engaging and entertaining, encouraging audience participation. We've got more speakers than ever this year – people like Wayne Coyne, Edwyn Collins, and Mark E Smith – detailing their illustrious, fascinating careers.
When we're looking at the panel content we try to remain as contemporary as possible. So we'll be looking at the 'Blurred Lines' case and the wider issue of copyright with a panel of lawyers, which will be pretty contentious. Another is about the apparent lack of working class, politically active bands – especially relevant in an election year. There's a fear that record labels are taking less risks and becoming safer and more sanitised. I suppose the core of that debate is whether the class war is still represented in the music industry.
FI: Sound City's Direct-to-Fan campaign sounds really interesting. Could you explain what it involves, and the reasoning behind launching the initiative?
DP: So it's a joint venture with JUXDIT, allowing three rising musicians to benefit from crowdfunding onsite, with one getting the chance to play live at the festival in front of industry insiders. We've had well over 7000 applications. I love artists when they're at that stage, for the first two years or so when they're still really hungry and open to experimentation, just finding their sound.
FI: Did the experience of being in a signed band affect the way you approached either the broader or finer aspects of organising a festival?
DP: No one's ever asked me that before! I always consider myself a generalist rather than a specialist, so I have an appreciation for almost every aspect of the music business. In addition to being in a band I've been a manager, I've worked on labels, I've owned venues. What that gives me is a good appreciation of artists' expectations. We pride ourselves on the way we take care of our artists and their crews – from the sound to backstage facilities. That extra little bit of care and attention makes life far simpler as it makes people want to work with you in the future.
FI: It has been acknowledged that South by Southwest was your inspiration for creating Sound City. Do you feel that the two festivals have evolved or diverged in their remits over the years? Would you consider it reductive if someone referred to Liverpool Sound City as the British answer to SXSW?
DP: I believe it was The Guardian that christened us as 'Scouse By Scouse West' a few years back, which is catchy but a bit restrictive. Like I said we don't want to imitate, and although originally we did use SXSW as an inspiration and a sort of template, over these eight years we've heard from many people that it's the business side of our conferences that really sets us apart. Coupled with our new site and concurrent focus on aesthetic and experiences, we've really made Sound city a distinctive, unique world-class institution in itself. With the river Mersey and Liverpool's unique architecture as key assets we are now truly inimitable.