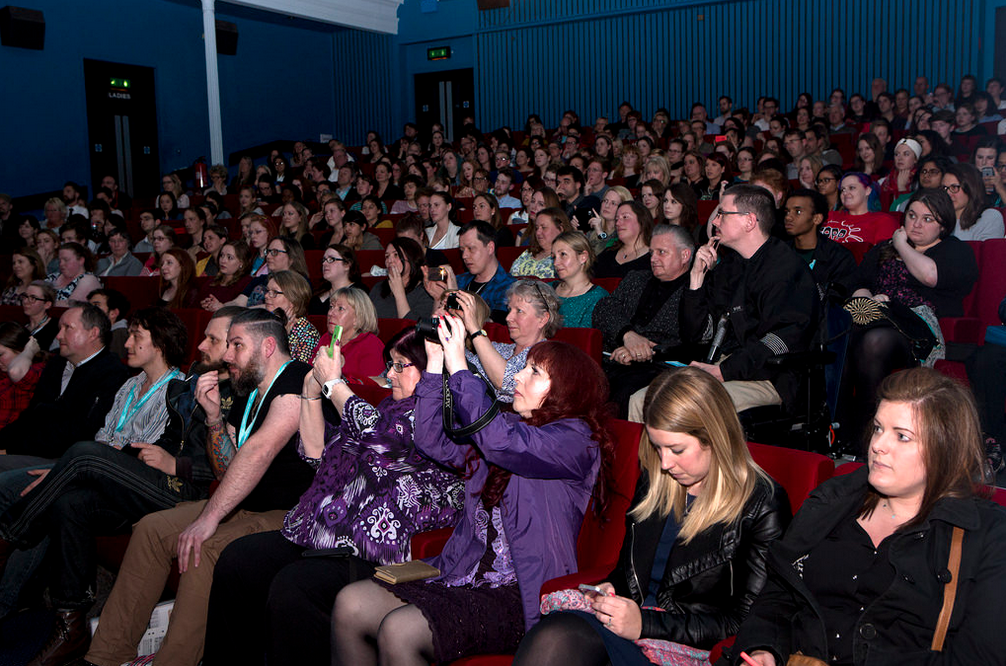 Now in its 69th year, the practically prehistoric Edinburgh International Film Festival remains synonymous with innovative, cosmopolitan cinema and incisive breakdowns of the medium's myriad of disciplines. In the past few years alone, the festival has premiered internationally acclaimed films such as A Most Wanted Man, Cold In July, Frances Ha, We Steal Secrets: The Story of Wikileaks, The Imposter, Moon, Little Miss Sunshine, Let The Right One In, and The Hurt Locker, amongst others.
Aside from its expansive and eclectic film showings, EIFF also comprises an awards ceremony, and endeavours to curate a supplementary programme of educational, industry-facing talks for aspiring creatives. Ana Moraes, EIFF's Industry Events Coordinator, discussed some of the Industry Events with Insights.
"There are a few things that we always do the same each year, such as the one-to-one events," said Moraes. "Some of our delegates may not be comfortable with approaching others during our sponsored networking events, so the one-on-ones allow people to discuss their projects and seek advice from experts in a more private setting. Each individual receives 15 minutes with an expert of his or her choice, and we try to cover as many bases as possible with the fields we represent. Some of our participants this year are experts on casting, certification, film-related law, insurance, production, and talent acquisition, to name a few."
Holly Daniel, EIFF's Industry & Talent Development Manager, works with Moraes to strike a balance between creative and business related offerings. Moraes continued: "We ensure that there's something for writers, producers, directors, distributors, editors, exhibitors and so forth. We want it to be all encompassing."
"We're also looking outwards towards other mediums for inspiration. Television has arguably become as prestigious as film over the past decade or so, so we have panels on writing for both mediums. Brian Baglow from the Scottish Games Network also helps to put on a symposium that advises on scoring videogames, which is open to the public as well as our delegates.
"Many film festivals tend to be very specific in their niche – whether it's purely documentaries, or short films, or focussing exclusively on emerging talent. We try to avoid that insularity by catering to as many people in the film industry as we can."
Insights also spoke with Beatrice Neumann, Sales and Distribution Consultant from BeA Film. Neumann founded the company, whose remit involves helping filmmakers, companies and institutions in advisory, educational and strategic capacities. Neumann's EIFF session, entitled 'Distribution Rewired', was 'a space dedicated to developing communication and collaboration between filmmakers and film distribution professionals working with new / emerging distribution methods.'
Speakers brought onboard for the session were Nicola Allieta from Under the Milky Way, Miranda Fleming from Indiegogo, Andy Green from Distrify, Kurran Malhotra from OurScreen, Penny Nagle from More2Screen, Kerensa Samanidis from BFI Player, Vincent Le Treis from L'ARP, and Dragoslav Zachariev from EuroVOD.
Interestingly, the session was funded via Indiegogo, the mostly film-centric crowdfunding platform. "Indiegogo didn't inform the contents of the session itself," said Neumann. "But it allowed us to spread awareness massively. As we're integrated with EIFF they were able to promote us and were even kind enough to provide us with merchandise that we used in our reward tiers."
For more information, check out EIFF's official website.
Header photo credit: Lloyd Smith