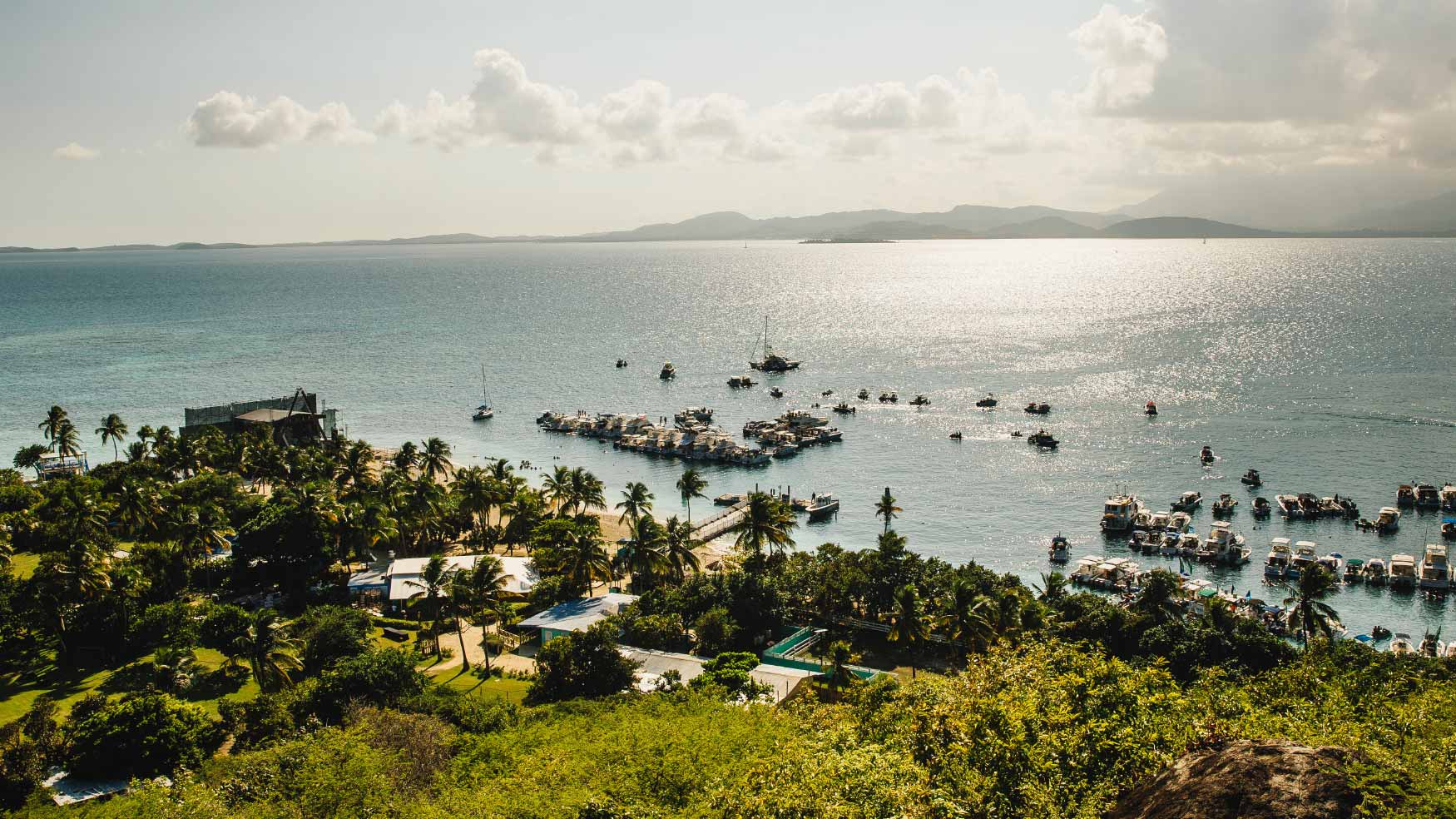 Long associated with music and entertainment, premium rum brand Bacardi took this to a new level recently with help from global event and brand experience pioneers Broadwick Live.
The campaign – Barcardi's most successful earned media campaign to date – featured at its core a bespoke music festival held on a desert island in the Caribbean, around which was spun TV, radio, digital and PR activity into a potent force that engaged billions of people worldwide.
As far as Broadwick Live Director Bradley Thompson is concerned, Bacardi Triangle broke new ground from a marketing perspective.
"We were briefed to come up with a big idea to deliver global impact for Bacardi, forcing massive reappraisal of the brand internationally. That is a huge task and we knew a traditional campaign would not deliver the level of enaggement and cut-through that the brief demanded. The Bacardi Triangle was designed to go all out and engage a global audience through their shared passion for music and adventure. We pushed the boundaries of the traditional festival brand experience and transformed it into a music travel adventure," he said. "This is a million miles from headline sponsors paying to have their logo stamped onto a stage. Not many brands would have the courage to take this on. We generated an earned reach of 6.7 billion globally and achieved this with less than 10% of our reach being delivered by paid-for media. The momentum was driven by user-generated amplification, broadcast and PR off the back of the experience, which meant it wasn't just a numbers game, we delivered genuine brand enagement."
An extension of the rum brand's 'Bacardi – Untamable since 1862' campaign, the Barcardi Triangle multi-channel branded entertainment concept kicked off with strategic talent and media partnerships and a competition for consumers to win tickets to the experience, delivered through the personal fan networks of the three superstar artists (Calvin Harris, Ellie Goulding and Kendrick Lamar), who were set to perform at the event over three action-packed nights. Each performer also hosted the specially chartered flights from London, LA and New York, transporting the audience to paradise, pushing the boundaries of talent rights acquisition and celebrity endorsement. Overall there were 1,862 guests made up influencers, VIPs, press and, of course, the competition winners.
So where did the idea come from? Gareth Cooper, Director at Broadwick Live, explained: "Throughout the 1920s prohibition era, Bacardi hosted some of the most legendary weekend-long parties in history with people travelling from all over the US to Cuba. Almost a century on, we wanted to use this heritage to reignite that passion in the brand by rooting the activity firmly within Barcard's 'Untameable' positioning and heritage. We knew we couldn't just say we were untameable and be convincing. We needed to behave and actually be untameable by doing something big and disruptive. We chose a remote and stunning Caribbean island located seven miles out to sea from mainland Puerto Rico, right in the heart of the infamous Bermuda Triangle, tapping into one of nature's most untameable forces, on the most untameable weekend of the year, Halloween.
"We also negotiated and managed a global syndicated broadcast partnership with Viacom that saw us produce the content for an hour-long dedicated TV show, which was aired through the MTV and VH1 networks into over 195 million homes globally."
The Bacardi Triangle audience was immersed in the experience from the outset, with airport takeovers and branded planes. The three days of experiences featured 150 of some of the world's best bartenders, along with bespoke stage design. Maximising the exposure of the live experience, Broadwick Live also produced over 20 satellite events in four countries.
"The Bacardi Triangle was a major achievement for everyone involved," said John Rash, the former Bacardi Global Passion Point Director – Strategy & Music, who drove the project client side. "The corporate, timing, legal, licensing, budget and logistical challenges that had to be overcome, meant it should never have worked. The fact that it delivered way beyond expectations was an incredible testament to the vision, creativity, hard work, dedication and sheer bravery of the Bacardi and Broadwick Live teams involved.
"It delivered a stunning and unique experience for all who attended, which included key media influencers, while the numbers in terms of reach beyond the live audience was huge."
Bacardi Triangle was the biggest brand experience Bacardi has ever held, according to CMO Dmitry Ivanov. "We worked hard to ensure that, at every step of the journey, guests and audience were intrigued and amazed," he said.
Top DJ Tensnake was certainly impressed, saying: "Playing the opening night at the Bacardi Triangle was super special. The vibe was really good. Everyone had a great time."
Meanwhile, Ellie Goulding interrupted her break from touring just to be there. "I was supposed to have stopped, but this was too much of a good thing to turn down," she said.
Renowned Los Angeles blogger LA Snark was simply blown away. "Bacardi really went above and beyond," he wrote on his blog shortly after the event. "I thought this trip sounded too good to be true until I arrived. Now I've returned I still think it was too good to be true."
Summing up the campaign, Manish Seth, Director of Marketing and Sales, Bacardi India, said: "We believe Bacardi Triangle was a unique music travel experience. It is another example of our commitment to providing music lovers with unique experiences and outstanding performances."
Broadwick Live's Thompson said: "The idea needed to be brave and disruptive, push creative boundaries and deliver genuine brand 'WOW'. I believe the results prove we succeeded."
Words by Gareth Cooper
Header photo credit: Danny North, Fanatic