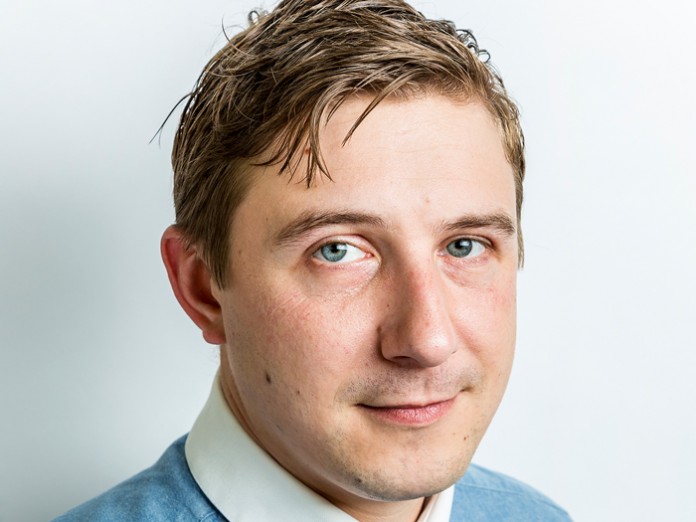 Mark Laurie is the Director of NCASS and has been with the business for six years. On a day-to-day basis he advises caterers, event organisers and street food traders on all areas of running businesses and events legally and safely. He also sits on a number of government panels, including the Business Advisory Group for the Food Standards Agency. At present he is spearheading the development of the NCASS Connect programme – working with EHOs and event organisers to create a food hygiene passport for businesses across the UK. Mark is a massive foodie and has a personal interest in the sustainability at festivals and events. In this article, Mark considers a unique initiative that NCASS is part of, designed to reduce and redistribute the otherwise edible waste.
According to survey results published by the Food Standards Agency (FSA), 51% of people are 'fairly' or 'very' worried about food safety standards when eating out. The findings, which surfaced as part of the FSA's biannual Public Attitude Tracker, highlight a very real and growing problem of largely unfounded mistrust and food safety fears across the UK.
Whilst these survey results relate specifically to eating out in pubs, restaurants, cafes and bars, similar statistics are reported – albeit on a lesser scale – at events with mobile caterers. For example, in 2013, the 'Newcastle Incident' at a food festival saw 450 people become ill, of which 48 contracted a salmonella strain never previously seen in the UK; granted, this was caused by a restaurant turning their hand to outdoor catering, but it does highlight the risks associated with event catering and reinforces the need for compliance and food safety.
Despite being entirely avertable, food safety is high-risk at outdoor events, because of the combination of a number of factors: from the large demand, frequent use of temporary staff and the often-temporary nature of the trader stands, to the uncertainty of the British weather. Event and mobile caterers do a difficult job in tough conditions – for this reason it is essential to ensure traders and their staff are suitably trained and fully aware of the risks and risk prevention. While the vast majority of mobile caterers have the know-how, experience and suitable equipment to operate, we still see cases of traders at events that don't have the proper basic facilities, including hand-washing units.
Whilst it is primarily the responsibility of the trader to ensure food safety, it is the festival's reputation on the line if a food poisoning outbreak occurs. What's more, any subsequent investigation will hold the organiser responsible for hiring traders who didn't comply with the law. Many established festivals such as WOMAD have committed to giving food safety top billing during the organisation process, but some festival organisers are hesitant – worrying they lack the knowledge, finances, or manpower to make this happen. It is here where the risk is greatest, despite easy and simple processes being available to eliminate it.
To reduce the risks, festival organisers need to work together with food vendors, well in advance of the festival to ensure they have the following:
• HACCP System Compliance
• Hygiene training certificates
• Ability to demonstrate temperature records on request
• Liability insurance
• Registration with their local Council
• Food Hygiene Rating Score
• Fire Risk assessment
• COSHH risk assessment
• Hand-washing facilities
• Health & Safety Risk assessment
Alternatively, festival organisers can request a vendors membership number, liaising with us to obtain the information (as we've already carried out these checks). To simplify the process in our role as a professional association within the industry, and as part of the 'best practice' guidelines we've developed under the Primary Authority Partnership with Cherwell District Council, we've built a new online compliance system called 'Connect', and also offer a system for festival organisers to check vendors impartially.
We run a free, online 'caterer search' service for festival organisers to select and recruit pre-vetted and inspected food vendors; and our new 'Connect' platform connects vendors, EHOs and event organisers together on an entirely unique information-sharing platform, designed to simplify the problem of compliance. Food Safety is a very real issue at large events, but it doesn't need to be a protocol nightmare; we're constantly working with our partners to help simplify and remove this problem and more and more festival organisers are coming onboard.
Primary Authority is a Government initiative to reduce the burden on businesses, increasing efficiencies, improving assessment consistency and most importantly reducing red tape. Whilst the intended beneficiaries are the food businesses themselves, festival organisers benefit in a number of ways. First, greater clarity of expectations and a consistent benchmark across the UK; second, access to Government-assured due diligence; and third, less administration enabled through central collation of all the relevant documentation for each vendor. These three elements combine to benefit festival organisers with more readily available information that is more clearly identified, and which lowers the level of expert knowledge require to run a successful and compliant event. We have then worked to combine this with a pre-vetted database of vendors, enabling festival organisers to access legally compliant and available vendors, offering a wide range of foodie delights.
Food Safety is often overlooked during event organisation, or at least not given proper consideration at the appropriate times. 99% of the time, this won't create a problem, because the vendors themselves will be diligent, however just one case of non-compliance will at best cause damage to a festival's reputation and at worst result in large financial penalties or even prison sentences for those held responsible.
What's more, sentencing guidelines for food safety breaches are currently under review. It is expected that the punishments and fines will increase significantly and become more common, and so too will the likelihood of claims being pursued by individuals.
Festival organisers interested in finding out more should visit The NCASS' official website, or call 0121 603 2524. The free caterer search for pre-vetted and approved caterers, as well as the online 'Connect' system is available on the NCASS website.