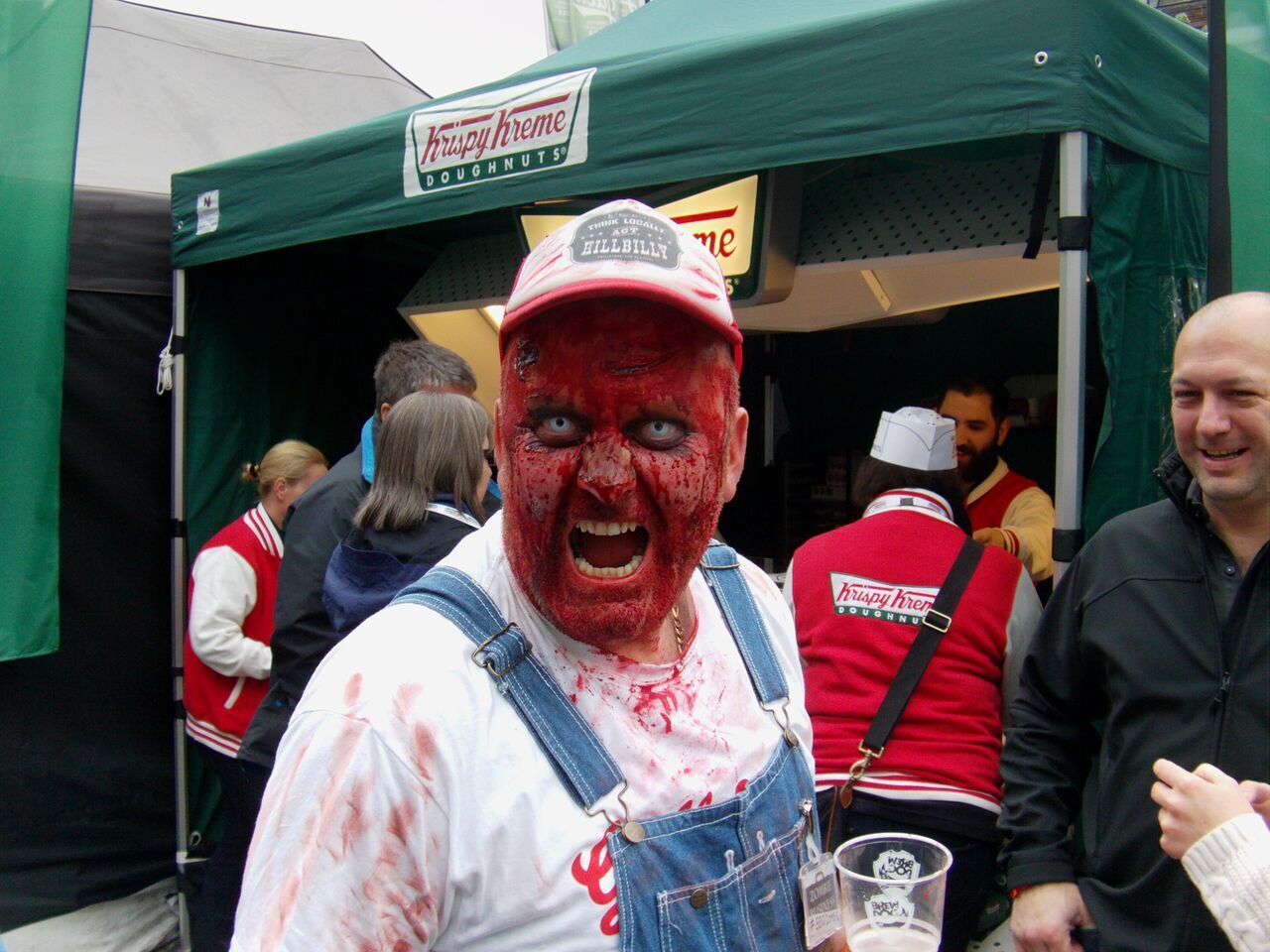 Ben Merrington and Jon Finch co-founded Grillstock in 2010, in the hopes of celebrating American BBQ and fostering a sense of togetherness further engendered by a backdrop of feel-good music. The initial iteration took place in the restaurateurs' home city of Bristol, but has since then brought meat, music and mayhem to Manchester and now London.
Giving equal emphasis to its food, music and inclusive ethos provided Grillstock with one of the most laid-back atmospheres I've ever experienced at a mass cultural gathering. Unlike certain other festivals I've attended, the only sore jaws at Grillstock came courtesy of the impossible amount of brisket, pulled pork, chicken wings, burgers, ribs, hot dogs, chilli, burritos, ice cream, and churros being dished out in all directions. I covered most of those bases single-handedly, carnivore incarnate that I am.
We found Finch and Merrington hanging around their colossal smoker, where the latter told us that "the weekend's been great, really busy and the weather's held off. We've got a lovely crowd, cracking bands, lots of meat and lots of fun."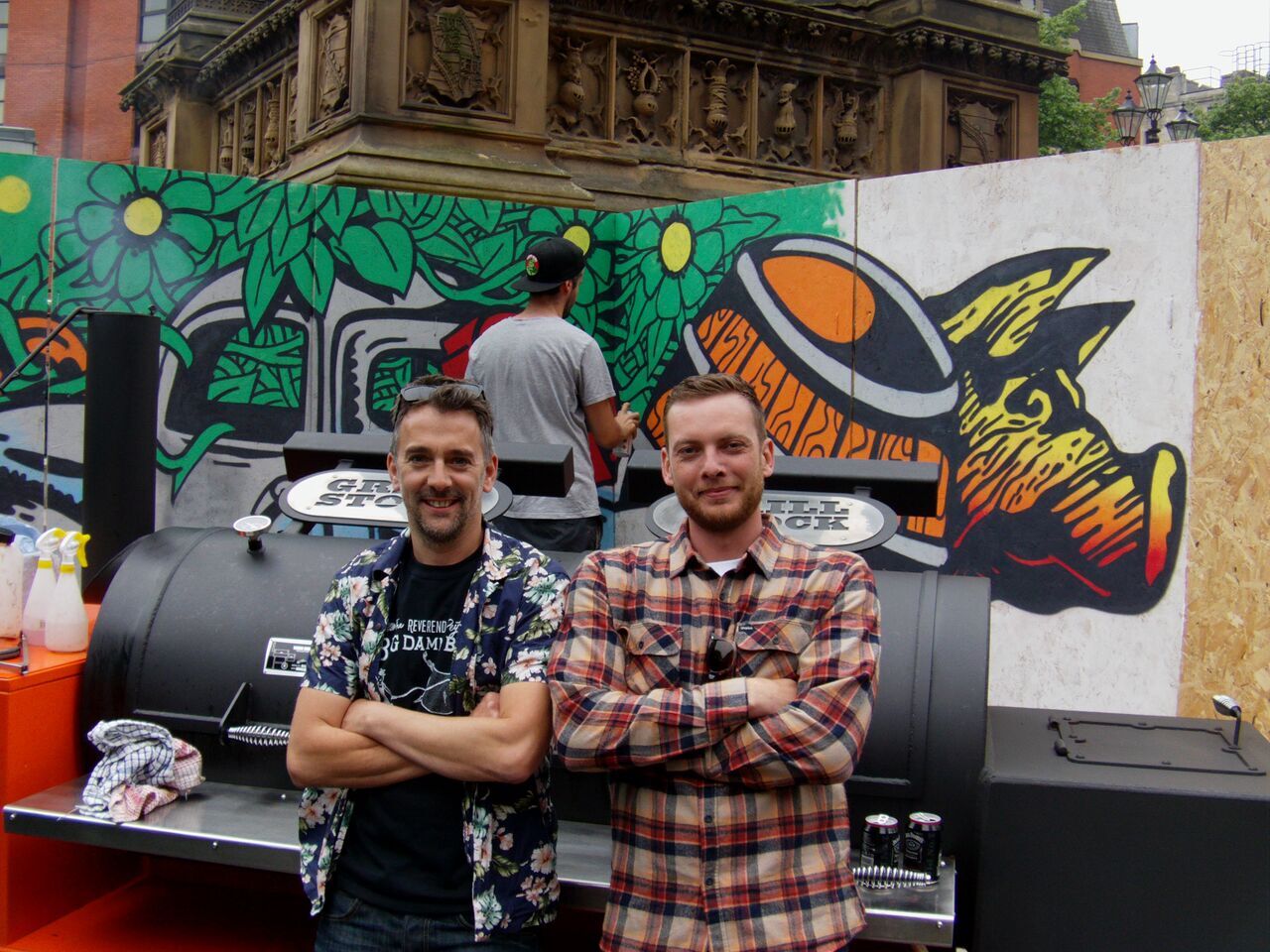 Aside from the multi-stage music line-up – which included Grandmaster Flash, Levi Roots and The Cuban Brothers – said fun was provided in part by hot dog and chilli eating contests, a BBQ academy, a cigar box guitar area, and the festival's crown jewel: King of the Grill – an American-style, low 'n' slow BBQ competition. Finch elaborated on KotG: "We've got a dozen teams slaving over the coals all weekend, competing on who can cook the best brisket, pulled pork, chicken, ribs and so on. The winner is determined by a panel of seven judges, who spend an hour eating samples from each of the teams."
Merrington added: "There's always load of meat left afterwards which is handed out to the visitors. We also have fun rounds, like burgers, hot wings and a chef's choice. We personally judged the chef's choice this morning."
As for the particular cuisine they had indulged in: "This morning we had some suckling pig. Someone made some pizza too, there were pork chops and black pudding…"
"Gumbo," added Finch. " Some salmon as well, with a Jack Daniel's glaze. All of it was done on the BBQ. I had to change my T-shirt afterwards."
The task of music programming was outsourced to Metropolis Music for the first time this year. "Since the festival started in 2010 we always dealt with the music in-house," said Finch. "But we've gotten to a stage now where the music budgets are bigger, the staging requires more effort, and between the three festivals there's about 100 acts to book. It's just become too much to do entirely on our own, so we had to bring in some experts."
"Metropolis has done a phenomenal job," added Merrington. "The festival's growing and as such we need someone like them as they have access to higher calibre performers."
Another area in which the organisers needed assistance was in production, so another new collaborator came in the form of EnTEEtainment, veterans of the festival scene that worked on Glastonbury for two decades before recently parting ways.
EnTEEtainment's Managing Director Dick Tee personally graced Grillstock with his presence. According to Tee, the brief received from Grillstock boiled down to 'Nothing's broke, so there's nothing to fix', however there was an acknowledgement that the look and feel should be more uniform across the disparate sites.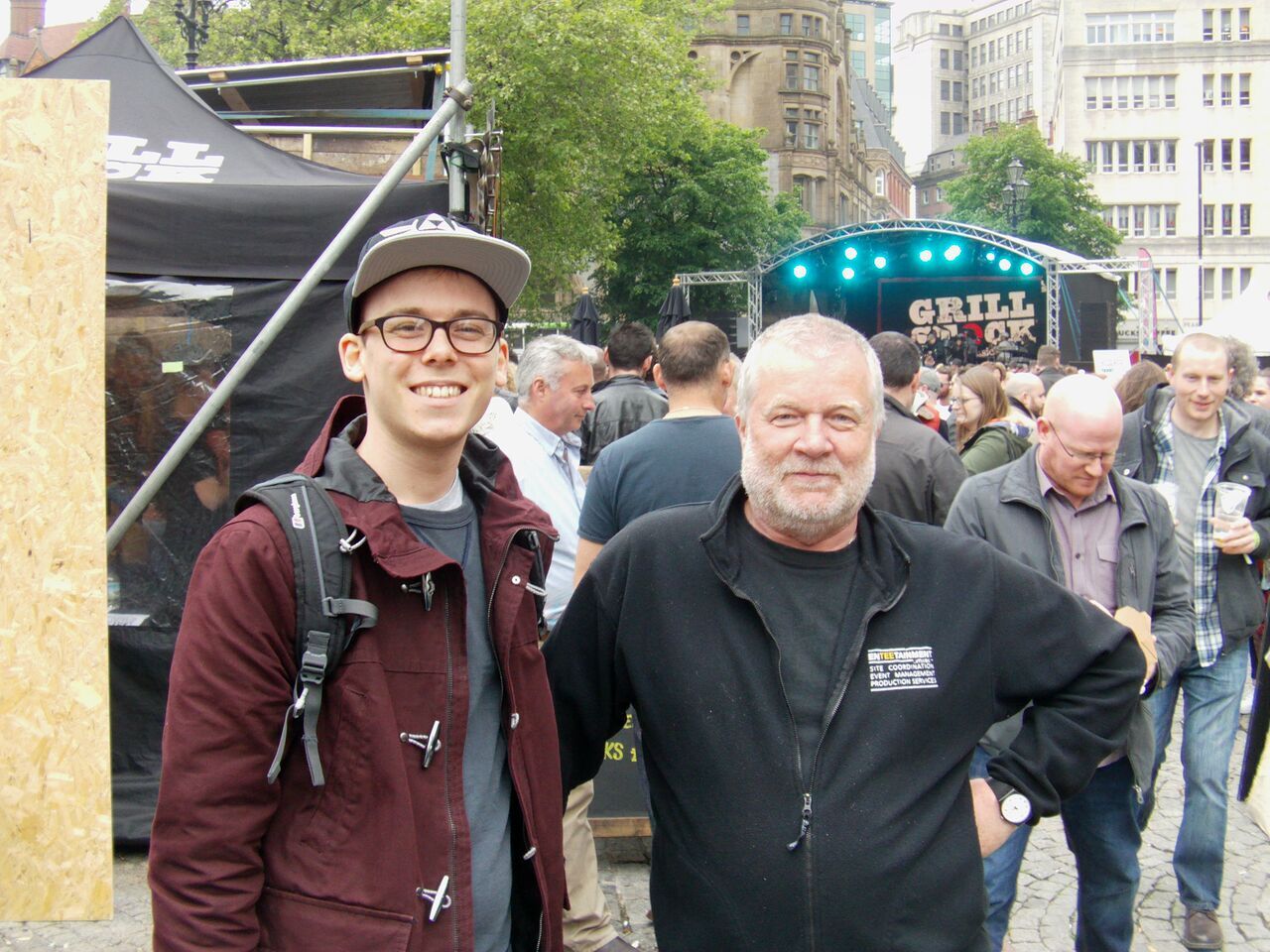 Significant for Grillstock this year is its foray into London, as it constitutes the festival's first green field site. "The addition of the green field, open-air site in London necessitated them bringing us on because we have a lot of experience in that area," said Tee. "Yes we do inner city, concrete ground festivals too but green fields are more in our main stream.
"We're using Manchester and Bristol as a way to learn the ropes before the London show; the relationship between the different suppliers, the way the competitions work and so forth.
"Grillstock is something new and different for us. We have done some big food festivals in the past, including the two Harvest Festivals and Festival of Food & Farming in Hyde Park, and this year we're also working on Wickam Festival, the Rochester Castle Concerts, and Reading & Leeds, amongst others.
"This one is particularly close to my heart though because I'm the opposite of a vegetarian; I only eat meat and potatoes. For me, Grillstock is absolutely made in heaven. The choice between the brisket, pulled pork or ribs…it can't be made."
True words.