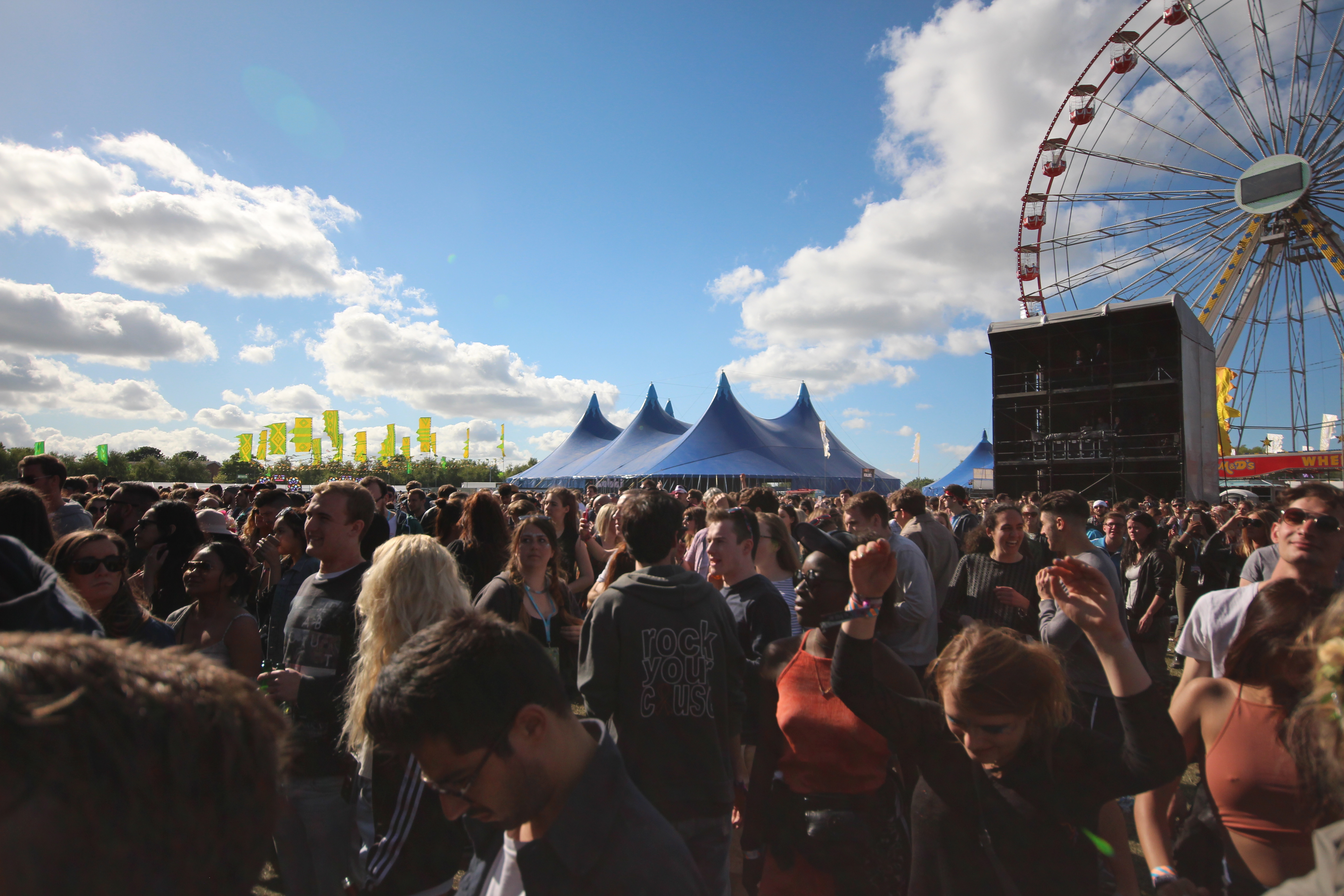 Based on concerns expressed by local councillors and residents in the aftermath of 2014's festival, Parklife conducted a thorough self-assessment of its community impact policies over the past year.
Jon Drape, Parklife's Event Director and MD for Ground Control (which handles the bulk of the festival's production set-up) discussed their response with us. "In 2013 – our first year at Heaton Park – we put into place what we considered to be a robust community impact plan, in which we'd taken lessons from previous shows held at the site. We received really positive feedback that time round, but last year the reaction was more mixed."
The error in their ways, according to Drape, was approaching external, community responses as an event control issue. "In 2014 we simply threw more resources at it; doubled our security force and put out more toilets, but it didn't work." Due to the scale of the 70,000 capacity event, "internal matters took precedence over the surrounding area. For instance: in an event control context, somebody urinating against a resident's wall is a pretty low-level issue, whereas to that resident it's a markedly negative experience."
As a remedy, Parklife this year established the Community Impact Taskforce as a standalone, offsite entity whose sole responsibility revolves around reducing the festival's footprint on the immediate vicinity. The move offsite prompts a psychological and symbolic shift in the festival's approach to community matters, backed up by the logistical choice of employing FGH Security to handle all matters external to the site, with Showsec overseeing the internal operations. "We've looked very carefully into how to deploy the FGH and Taskforce officers," said Drape. "They act as our eyes and ears on the ground, flagging issues as they see them so we can dispatch the correct response."
In addition, the organisers hired separate cleansing contractors for on and offsite measures, had dedicated litter picking and jet washing teams, put out five times as many bins, and equipped many of their Taskforce officers with mountain bikes to increase mobility.
"Another big bugbear with local residents was parking," said Drape. "So we doubled the catchment area of our parking permit scheme in order to protect residential roads. Policies like these are only as good as their enforcement, however, so we've worked with both Manchester and Bury councils and their officers. We're also putting road closures into effect around the egress phase, in response to further feedback we had after last year."
In terms of noise, the festival collaborated with Vanguardia to offset noise pollution in the vicinity. Any complaints from those negatively affected by Parklife, in any way, could relay their woes via a variety of mediums. "We're in the second largest Jewish community outside of London and we fall on The Sabbath," said Drape. "More Orthodox Jews don't use technology on that day so we have a physical front desk where they can discuss matters in person. There are also three phone operators in place, a dedicated email address for complaints, and a person managing our social media accounts. There's a triage set-up to determine the immediacy of each issue, and then our Operations Manager orchestrates a response."
A full community impact report will be completed in September.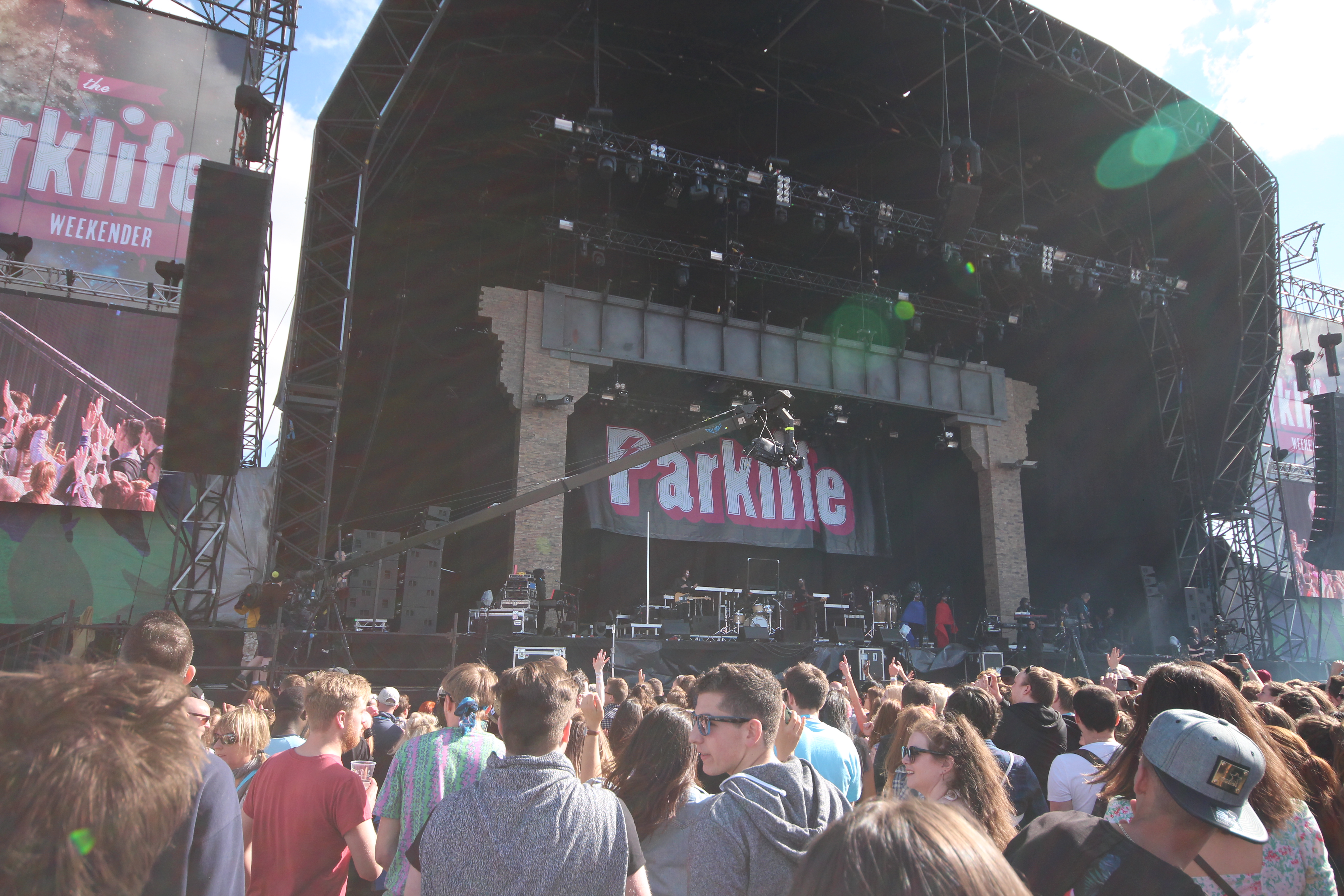 As for onsite issues, Parklife conducted a full review of their security procedures owing to 2014's rise in crime levels, most notoriously epitomised in the still-unsolved murder of Robert Hart.
The placement of the gates was redesigned for 2015, with Showsec adding one entrance and centring most of their planning on the ingress and egress phases. Their new queuing system involved separating the ticket scanning / wristband allocation element from the searching procedure. The latter aspect now comprised a pat-down and thorough pocket and bag search, followed by sniffer dogs and specially trained security guards deciding whether certain attendees required more extensive searching, for which there was a special tent provided by Greater Manchester Police. Each and every attendee had their image captured on CCTV, and was made aware of this fact via displays. The reasons for that were twofold, as Drape told me: "The first was to ensure that the majority of our audience feels more secure, and the second was to hopefully make potential wrongdoers think twice."
Showsec deployed more than 2,000 staff across the three days, directed by Mark Logan, while Alan Wallace (Regional Manager North), Mark Wilcock (Area Manager for Greater Manchester) and Axel Fernandes (Operations Executive) were key members of the Project Management team.
"I must say," Drape continued. "With the support from Ticketmaster doing the scanning and Showsec on security and logistics, the gates have worked incredibly well. We've had no negative feedback from customers about queuing, we loaded up the site really quickly, and we hit all of our flow rate targets. We're really pleased by the new system." 55 arrests were made across the weekend, with no major incidents reported according to Greater Manchester Police – a testament to the effectiveness of these new policies.
Last year Parklife won a UK Festival Award for its collaborative effort with The Loop, which provided onsite forensic analysis of both legal and illegal highs. Its remit also includes the dissemination of vital information, handing out free water and contraception, and providing a chill-out space for attendees.
"It's been an incredibly useful tool to have," said Drape. "Last year was the first time we had it onsite and it proved invaluable in quickly analysing particularly high purity substances such as MDMA. We could then issue health warnings via social media for potential hazards.
"Without that immediate knowledge we would have had to rely on the medical centre, by which time it's already too late for pre-emptive harm reduction. It's not just useful for us from an organisational point of view, but it's also useful for the police. Illegal and legal highs are both massive threats, and the issue with the latter is that new compounds are being synthesised all the time. Fortunately we haven't found anything of great concern this year, and that has been reflected in the medical centre too. Moving forward we'll look to gain more support from Public Health England, local public health services, and working with the police on front-of-house testing."
Front-of-house testing allows festivalgoers to drop off substances anonymously for forensic analysis, after which point they'll be given a one-on-one session with a drugs advisor who can discuss with them the the mental and physical health implications of the exact substance they've handed in. "We've discussed adopting that approach with our partners and agencies, but it was too soon to implement at Parklife this year," said Drape.
He concluded: "There's no way we can entirely eradicate bad behaviour, but we can always respond more quickly and effectively."