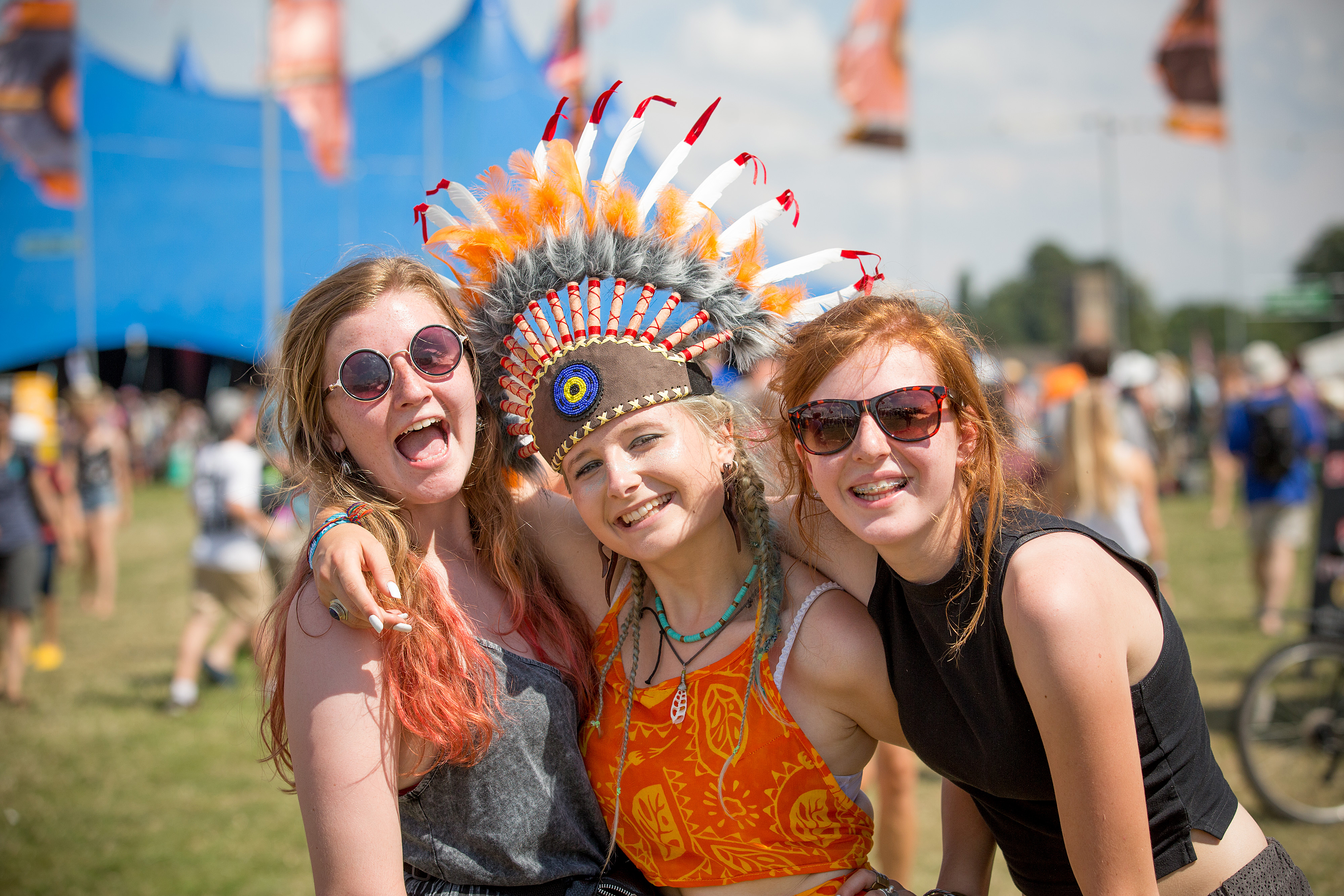 UK: WOMAD has added more artists to its 2015 event, which will return to Charlton Park from July 23 – 26. Joining the already announced De La Soul, Tinariwen, Ghostpoet, Bellowhead and Laura Mvula, to name a few, will be The Staves, The Cat Empire, Mbongwana Star, Kasse Mady Diabate, The Mahotella Queens, Toto La Momposina, Magnifico, Alhousseini Anivolla & Maarja Nuut and more.
WOMAD will also host a performance from Atomic Bomb!, the fluid supergroup that revives and celebrates the music of the reclusive 1970s Nigerian synth pioneer William Onyeabor. Whilst the specific line-up is still to be announced, Atomic Bomb! is the project of Hot Chip's Alexis Taylor and Beastie Boys' Money Mark, while special guests have previously included Damon Albarn and David Byrne.
Bringing artists from across the world, already counting Syria, Tibet, Mali, Senegal and South Korea among those already announced to the 2015 line-up, WOMAD has also confirmed acts Chassol, Criolo, Nightmares On Wax, Pascuala Ilabaca, Sheelanagig, Sinkane, Cambodian Space Project, The Soil, Tal National, Violons Barbares, Winston McAnuff & Fixi, and Wrongtom Meets Ragga Twins.
These artists join the impressive list of performers who've already been confirmed for WOMAD Charlton Park 2015: De La Soul, Tinariwen, Bellowhead, Souad Massi, Laura Mvula, Ghostpoet, Cheikh Lo, 47 Soul, Acholi Machon, Aurelio, Banda Magda, The Correspondents, Count Drachma, Delaney Davidson, Dona Onete, Egyptian Project, ESKA, Ester Rada, Ezza, Hossam Ramzy, Ibeyi, Jambinai, Kala Chetena Kathakali Company, Kapela Maliszow, Kim Churchill, Kočani Orkestar, Lee Fields & The Expressions, L'Hijâz'Car, Luke Vibert, Luzmila Carpio, Mahmoud Ahmed, Malmesbury Schools with Tomorrow's Warriors, Molotov Jukebox, Nazim Ziryab, Ngawang Lodup, Noura Mint Seymali, Olcay Bayir, Orange Blossom, Orchestre Tout Puissant Marcel Duchamp, Orquesta Tipica Fernandez Fierro, Osaka Monaurail, Red Baraat, Sagapool, Shantel & Bucovina Club, Shikor Bangladesh All Star & Lokkhi Terra, Sona Jobarteh, Spiro, Swindle LIVE, Tashi Lhumpo Monks, Tigran, Tiken Jah Fakoly, Tulegur and The Very Best.