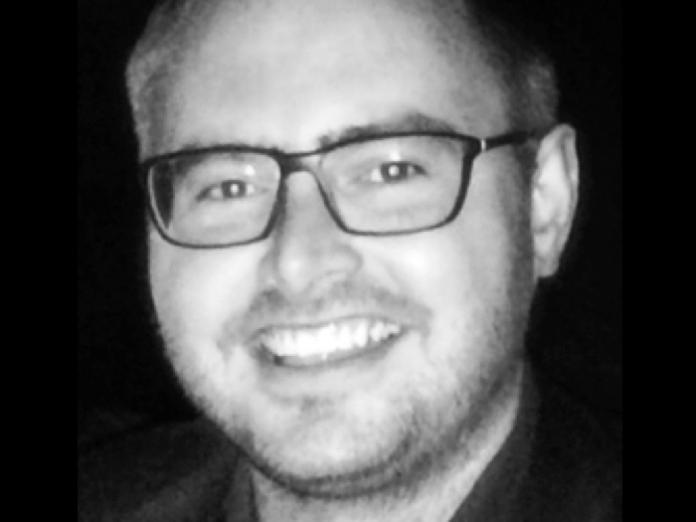 James Turner is Senior Business Development Manager at Eventbrite. He joined Eventbrite in 2011 as part of the company's European founding team and has been dealing with some of the largest festivals in Europe since, giving him a keen eye for festival trends. In this article, James outlines seven trends that are impacting the Live Music Business right now.
As an event director and promoter, you can take advantage of what's happening across the industry to plan smarter, operate with greater speed and flexibility, and develop new revenue sources for your events. Here are seven trends you should be aware of:
1. Fans expect a mix of options and more personalised experiences.
With consumers enjoying greater choice and variety in everything from food to travel to on-demand entertainment, people are increasingly expecting – and demanding – events that more closely match their passions and pursuits.
Many promoters and event directors have been generating bigger audiences and extra revenue by offering one or more levels of VIP packages, season passes to a set of local events, and a variety of á la carte options. At Eventbrite, we estimate that VIP experiences account for a sizeable chunk of money – 10% of ticket sales – and generate approximately 25% of revenue.
Savvy organisers can capitalise on the trend toward greater choice by spending time with fans on social media. Listen to what excites them, chat to them, and ask for ideas. This can help you think creatively about event programming and brainstorm VIP experiences that cater to a variety of tastes and budgets.
2. Hybrid music events bring in bigger audiences and more money.
As diverse passions and hobbies spur new types of festivals and shows, another emerging trend is to broaden an event's appeal by adding complementary activities and attractions to help differentiate festivals in an increasingly crowded marketplace. Some industry insiders refer to this concept as 'hybridisation', and many event organisers have already caught on.
Hybridisation can grow music festivals and events even in a down economy. Events that include a wide range of activities offer ways for people to spend their money wisely and have a good time without traveling too far from home. With more things to see and do, attendees are more likely to come with a larger group of friends and family, stay longer, spend more, and mark their calendars for the next event.
3. Online ticketing unlocks powerful data and insights like never before.
Advances in technology are changing the music event business in significant ways. Metrics gathered during online sales can be invaluable in helping organisers make better decisions about when to staff up, what to expect in terms of attendee flow, and how to avoid shortfalls in planning and logistics. And when it's time to open the gates, online ticketing data integrated with the latest check-in technology can help quickly address bottlenecks and keep lines flowing.
Data from online ticketing can also tell organisers how effective their marketing efforts are. Organisers can use their ticketing platform to directly link a ticket transaction with the referral source, such as emails, online ads, social media, search engines, and other websites. With this information, coupled with the available geographic data, organisers can make smarter marketing decisions as they plan and tweak their marketing roadmaps leading up to their events.
Once these events are over, online ticketing and check-in data provides powerful historical data. Event organisers can evaluate successes, see what could use improvement, and ultimately be better informed as they plan and promote the next event. We also recommend surveying attendees through services like SurveyMonkey, an Eventbrite partner. Gathering this valuable feedback and then acting upon it can create goodwill and establish long-term loyalty from fans.
4. Mobile technology improves the overall attendee experience.
New mobile technology is changing the landscape of onsite logistics management in a big way. Using smartphones and tablets armed with barcode scanners and check-in apps, such as Eventbrite's mobile box office app for iPads, Neon, event staff can instantly verify tickets right at the gate, allowing for shorter lines and quicker entry. Fraudulent behaviour is also virtually eliminated, and real-time entry data helps gate staff make on-the-spot decisions to manage bottlenecks.
5. RFID technology and smart cards add value once inside the event.
Radio Frequency Identification (RFID) is built into wristbands worn by attendees and allows for ticketless entry and cashless in-festival purchases. Additionally, RFID bracelets can be synchronised with the wearer's social networks. This turns fans into promoters as the bracelet performs automatic check-ins and status updates.
Pre-paid smart cards carried by attendees are another new trend. These cards provide rapid entry, reduce lines at vendor stands, and simplify merchandise transactions. With pre-loaded funds or a linked bank account, there's no need for cash to change hands. Attendees can make in-event purchases with the tap of the smart card, which generates more sales. Research shows that smart card bearers spend upward of 40% more when they're not opening their purses and wallets to pay for food and merchandise.
The data generated by RFID bracelets and smart cards gives access to up-to-the-minute revenue totals and the ability to track hot-selling merchandise and top-performing vendors.
6. Social media provides hard cash benefits to event organisers.
Social media has grown to be a major component in driving attendance at music events. Successful events use social media platforms such as Facebook, Twitter, Instagram, and Storify to generate excitement, encourage conversation and sharing, and build a following that can be promoted to year after year. This impact is quantifiable. Eventbrite calculated the actual value of social media sharing in terms of awareness and ticket sales. Across all types of music events, we found that:
• Facebook shares were worth about £2.17 in future ticket sales, on average, and generated 12 views of the event's ticketing page.
• Twitter drives nearly 38 event page views, or more than 3 times the number of views than Facebook, and tweeted shares were worth £3.22 on average.
• Among music festivalgoers, 65% tweet or post to their social networks during a live concert, 56% upload photos of the event and 31% write reviews of their experience.
7. Live streaming events keep fans connected and engaged digitally.
More and more artists and promoters are engaging with their fans through live content, such as streaming concerts or shows. It's a way to interact with fans beyond the physical event, and reach a bigger audience that isn't constrained by geography or venue.
In 2012, while 80,000 people were on the ground at Coachella, a three-day music and arts festival in the US, a whopping four million attended it virtually. This also helped ticket sales. Ever since Coachella began sophisticated live-streaming on YouTube, growth in attendance for the real event skyrocketed as well.
This is an abbreviated version of a longer white paper by Eventbrite, which you can download here.