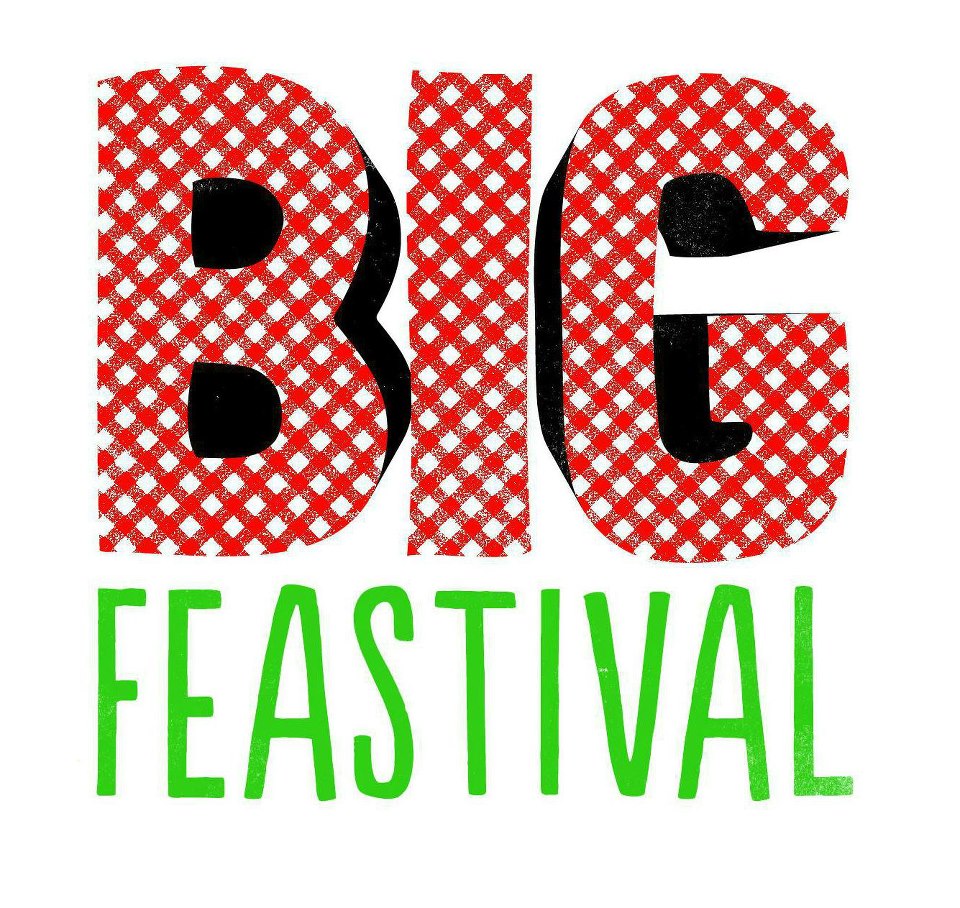 UK: The Big Feastival has announced further details of its brand new Healthy Living Zone, dedicated to the art of healthy eating and wellbeing. The area will feature talks and tutorials from trailblazers in the healthy living field, family-friendly activities and a hand-picked selection of the finest fresh festival fare.
The Oatly Kitchen Counter will host a series of intimate talks, lively debates and Q&A sessions with leading health food and active lifestyle advocates across the weekend. Visitors can join sessions with nutritionist Madeline Shaw, cook and food writer Anna Jones, Food Tube stars The Happy Pear, as well as blogging pioneers Deliciously Ella, Hemsley + Hemsley (Melissa and Jasmine) and Olivia Wollenberg. All have taken their own food experiences and turned them into an opportunity to help others lead healthier lifestyles and will be sharing their top tips.
There will be talks covering a range of subjects from sustainable farming with Adam Henson to juicing with Neil Martin (aka the Natural Juice Junkie) and focus sessions on starting your own health food business with speakers including Natasha Corrett and Rose Lloyd Owen. The Food Remedy Founder and highly trained nutritionist, Kirsten Davies, will be speaking on the importance of digestive health while teen blogger Naturally Sassy will host a session on vegetarian, gluten and dairy free recipes. Instagram sensation Joe Wicks (aka The Body Coach), will be on hand to offer advice and the aptly named Fitter Food will be sharing their insight on healthy diets that don't break the bank.
Also on the bill – grow-your-own pioneers and Blue Peter favourites the Skinny Jean Gardeners (brothers Lee and Dale) will be inspiring visitors to get their hands dirty and Raw Vegan Blonde will be creating one of her show stopping designs from raw food live on stage. Sensory experts Kitchen Theory will be sharing their knowledge of how our senses and perception can enhance taste and the team from Hacking Happiness will host a special session on the art of mindful eating. Completing the incredible line-up will be arguably one of the finest chefs in the world, known for championing sustainable produce, restaurateur and TV star Raymond Blanc.
Alongside The Oatly Kitchen Counter,The Big Feastival has also unveiled the brand new Action Station, featuring a full timetable of fun, fitness-focused activities designed to refresh and revitalise festivalgoers. Visitors can warm up with morning Tai Chi and Laughing Yoga sessions, and are invited to raise their energy levels with interactive afternoon sessions including Zumba, Seen On Screen Fitness and Clubbercise workshops.
Festivalgoers can then recharge their batteries in the Healthy Living Zone's Health Hub where they'll find everything from freshly pressed juices to raw food salads and fresh, healthy and heart-warming soups. There's even the opportunity for visitors to use their own pedal power to create fruit smoothies with The Fruit Chopper.
The Big Feastival will return from August 28 – 30, with a music line-up that comprises Paloma Faith, Dizzee Rascal and Groove Armada (DJ set, alongside top chefs including Ashley Palmer-Watts, Nathan Outlaw and Monica Galetti all taking to the stage. There will be fun for all ages with Adam Henson's Cotswold Farm Park and live performances from CBeebies Superstar Justin Fletcher, Swashbuckle's Cook and Line and Peppa Pig.