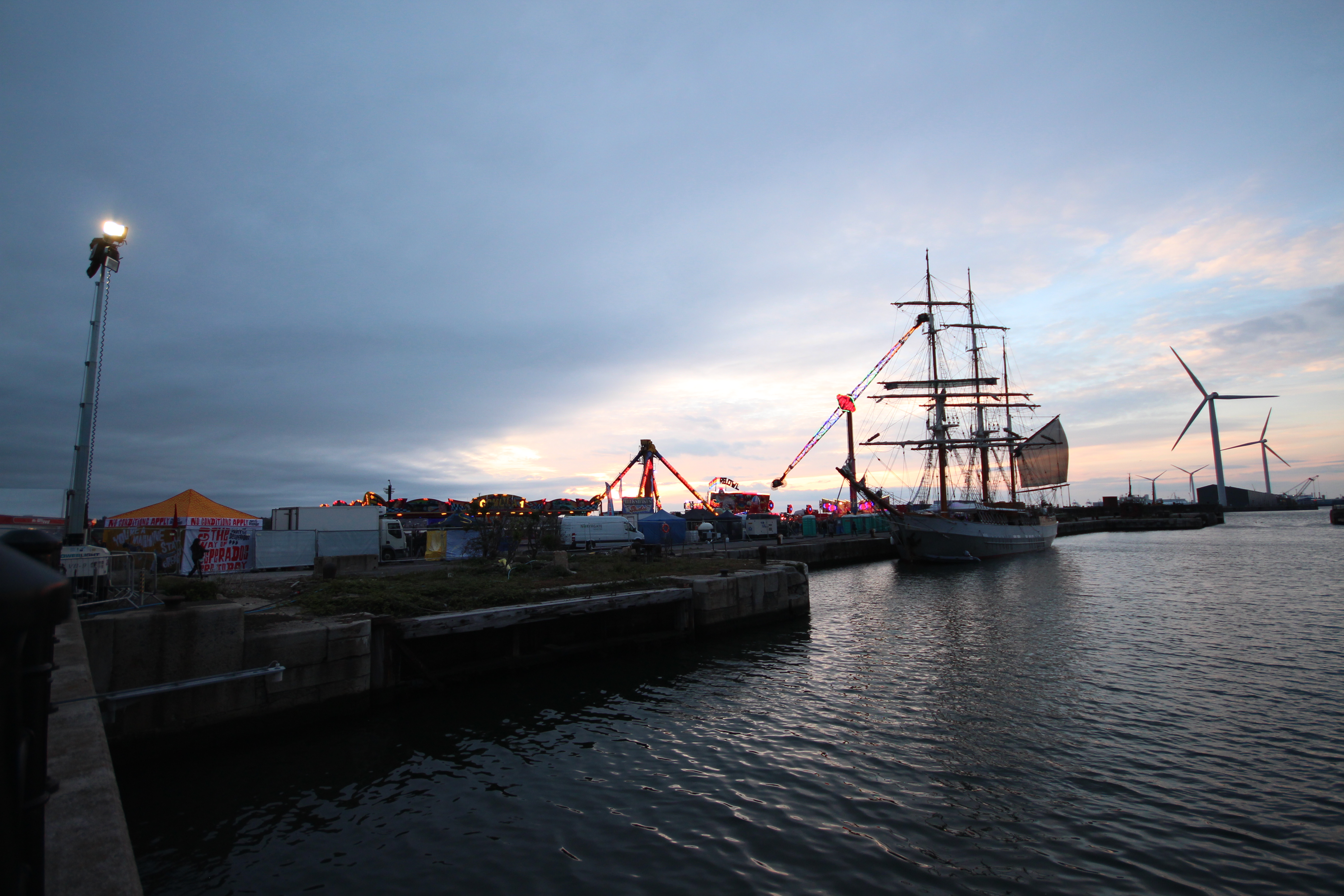 UK: For the first time this year Sound City demonstrated its renowned commitment to emerging artists by joining forces with PledgeMusic and Liverpool-based professional campaign consultants JUXDIT, to offer three new acts the chance to launch their very own PledgeMusic direct-to-fan campaign and compete for the chance to appear live at the 2015 Sound City festival.
The chosen acts – Sankofa, Gerry Cinnamon and Scarlet – each performed during this year's festival and the fan reaction was incredible. All the bands received significant funding from the campaign with Sankofa securing 68% of their target by the end of the four-day event.
With the direct-to-fan campaigns due to close soon all three acts are expected to achieve their desired funding target. The project was not however solely about the funding but a step forward in Sound City's commitment to developing and supporting new music.
With the festival merely six weeks ago all of the acts have experienced significant career boosts. Sankofa have received offers for performances in London and Glasgow and have signed up to a Virgin Trains campaign which will see them play live on a London-bound train as part of the company's anniversary. The band are also supporting established bands such as Hidden Charms and are going into the studio at the end of July to record their second album, funded in part by the PledgeMusic and JUXDIT campaign.
Gerry Cinnamon has also seen a career upturn having played at the Scottish Music Awards and T in the Park. He has also been contacted by a US agent keen to arrange dates for him in North America.
Finally, Scarlet landed a new manager, Karim Fanous of Music Ally, and are building on interest from a label in Japan to license their debut record, which the PledgeMusic campaign is helping them work towards.
Scarlet have also decided to extend their direct-to-fan campaign with a bunch of new exclusives and are hoping to exceed their original target in the coming weeks. As well as helping them fund the recording they see the campaign as a way of getting to know their fans better and strengthening those relationships with the exclusive offers.
Rebecca Ayres, Sound City COO, said: "We've always been incredibly passionate about resourcing new talent and ensuring they have all the tools and opportunities to reach the next stage in their careers. The music landscape is constantly changing and is massively different from where it was even five years ago, with traditional revenue streams such as label support and sales diminishing. Emerging artists need alternative sources of income and direct-to-fan funding has become extremely important – the campaign we have just executed with PledgeMusic and JUXDIT has demonstrated that and also shown how accessible, successful and rewarding it can be for both artist and fan. This is just the start for Sound City."
Malcolm Dunbar, PledgeMusic Co-Founder and President UK & Europe said: "This has been a fantastic start to the co-operation with Sound City and JUXDIT and as well as helping bands and artists run successful PledgeMusic campaigns and contribute to their development, we look forward to substantially building on this for next year's Sound City event. PledgeMusic is all about working together to develop musical careers and find new ways to engage fans, we are very proud to be part of this ongoing campaign".
Annie O'Toole from JUXDIT added: "JUXDIT has always been heavily involved in offline crowdfunding, mainly because it turns raising capital from just a financial move, into a launchpad that can see careers sky rocket – the impact is phenomenal. Now we've managed to bring this to the music industry, Sound City was a brilliant place to launch these artists and PledgeMusic provided a world class platform. The results from this campaign have rippled far further and far wider than expected, it's been a real success.