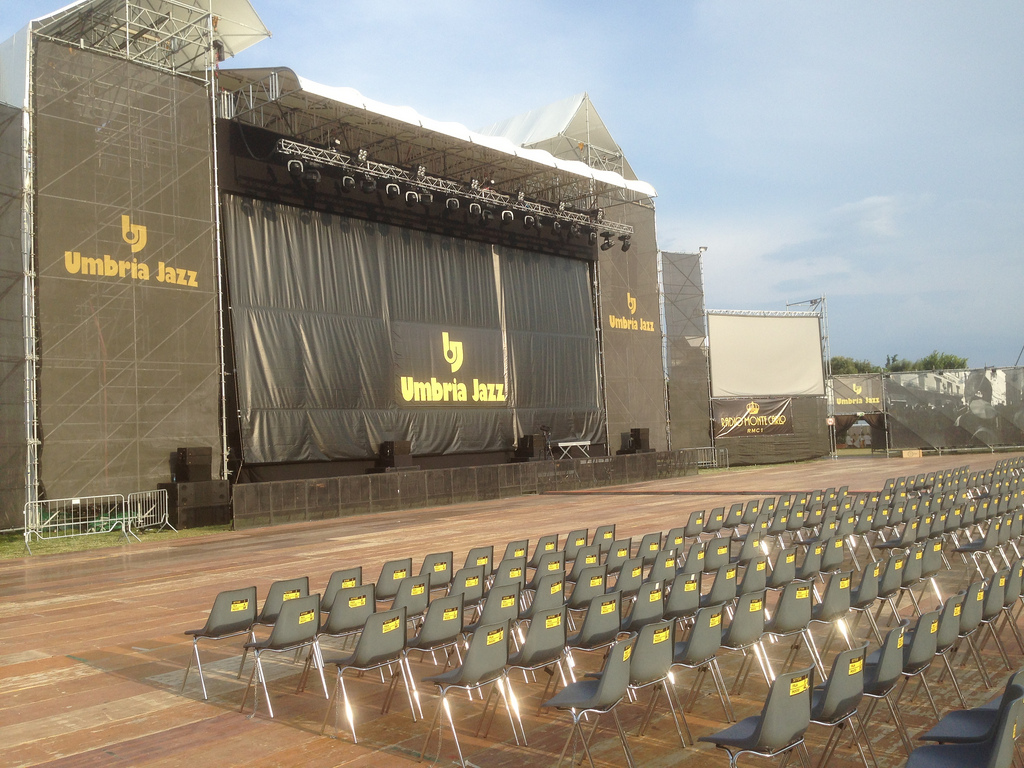 ITALY: RCF will provide the audio system for the 10-day Umbria Jazz festival, which will celebrate its 42nd birthday from July 10 – 19.
Angelo Tordini – CTO of Umbria Jazz' outdoor stages and CEO of Reference Laboratory – this year decided to turn to national companies for the choice of the audio system. Informed by his longstanding professional experience at Umbria Jazz, he chose RCF to develop a tailor-made audio system installation for Piazza 4 Novembre, the beating heart of Perugia and host to festival's main location, the Arena Santa Giuliana.
RCF has been developing and manufacturing audio systems for more than six decades and specialises in the reinforcement of live performances and big concerts, including stadia and large-size sports arenas. The Italian company Reference Laboratory will provide the cables for the outdoor stages of the festival and an effective wiring for RCF line arrays and stage monitors installed at Piazza 4 Novembre and Arena Santa Giuliana.
For more information, check out RCF's official website.