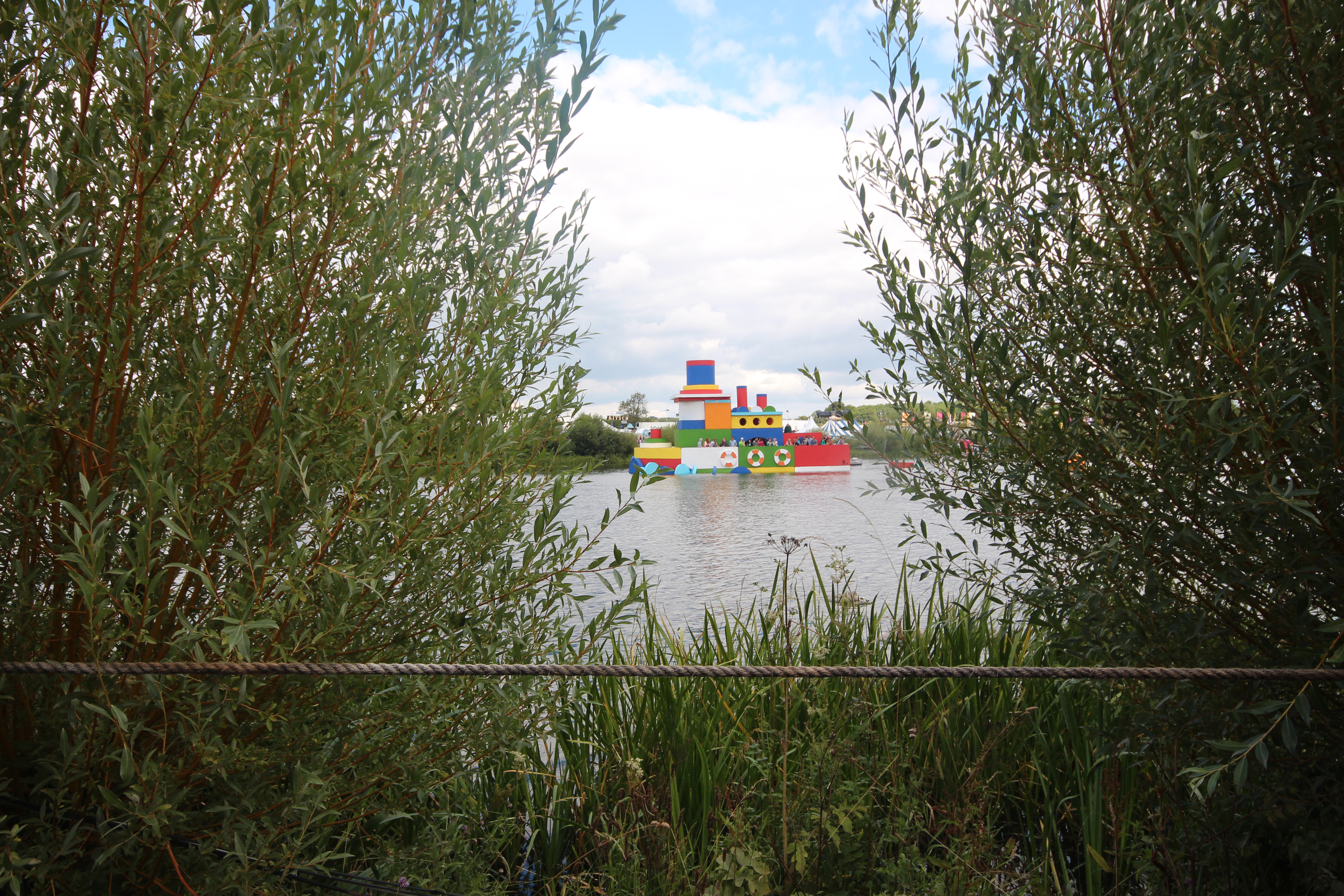 In the Corinthians-quoting foreword to this year's Secret Garden Party programme, Head Gardener Fred Fellowes suggests that childishness is 'at heart, a natural state'. The festival's theme for this year, 'Childish Things', aimed to return its attendees to that purely joyous sensibility, away from the watchful eyes and castigation of parents, employers, Santa Claus and Theresa May. Sadly this year's event landed on one of the five sides that read 'RAIN' in the dice-roll of British weather, with our climate sort-of-ironically reverting to its own natural state of constantly chucking it down. My colleague had to sleep in the boot of his car after his tent flooded, which is funny because I'm not him.
There isn't yet a number invented to quantify the gallons of liquefied mud swamping the 220-acre site, but fortunately the festival's 30-odd-thousand brightly coloured individuals were ready to revel in it, culminating in a vibe best summarised as happy-go-unlucky.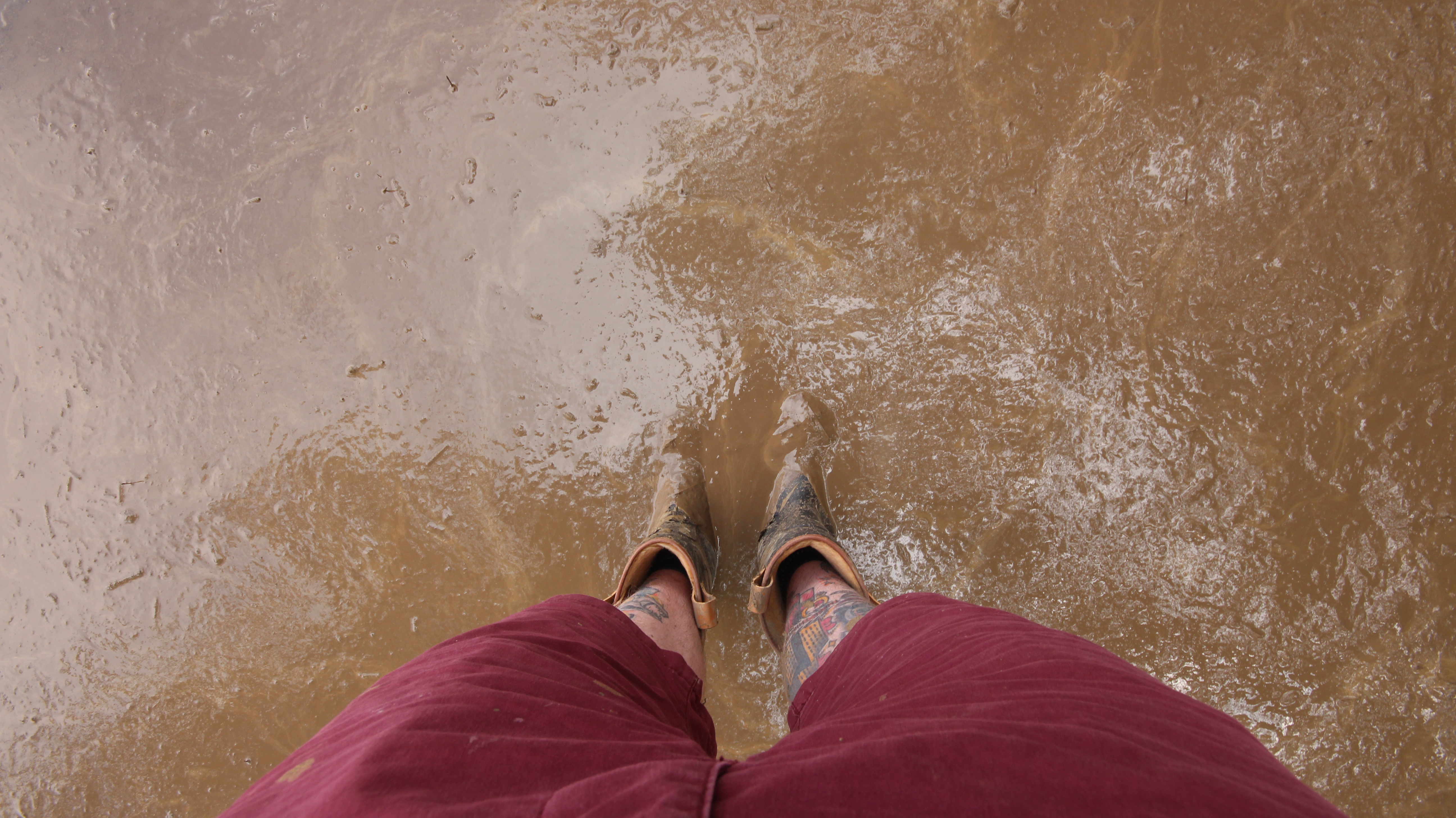 Despite the mud and the admittedly abysmal toilets, it wasn't just a paradise for primitivists. Secret Garden Party partners Peppermint Bars and PlugGo utilised the cashless payment system and app providers iZettle to facilitate transactions across their numerous onsite locations. Jon Sprank, iZettle's Head of Commercial Relations for the UK and Spain, was on hand to elucidate what exactly iZettle offers to merchants: "The iZettle app has much more to it than cashless payments. Cashless is certainly a big part of it, and allows customers to pay via chip and PIN, contactless on transactions up to £20, and most excitingly via Apple Pay.
"However in addition to its cashless payments it also offers a bunch of under the hood functionality that differentiates the service from standalone cashless systems.
"For instance, in addition to product libraries, it also comprises master and sub accounts so each member of staff can have their own accounts and track individual sales totals. Our analytics allow users to observe when their quietest and busiest times are, and which products of theirs are selling more than others.
"Businesses simply purchase one of our battery-operated Bluetooth contactless readers, download the app and that's it. The festival industry has adopted us without us even targeting them as we fit that model really well. All iZettle requires is resilient onsite Wi-Fi and a smartphone or tablet to use.
"The biggest game-changer we've experienced recently is Apple Pay, which iZettle is fully compatible with. With Apple Pay you don't even need to use your card for payments any more; all you need is your phone. How amazing is that?"
Off the top of his head, Sprank listed Y Not Festival, Brownstock, Secret Garden Party and Beat Herder as adopters of iZettle, but its working partnership with Peppermint Bars means that the company will have a presence at countless more events.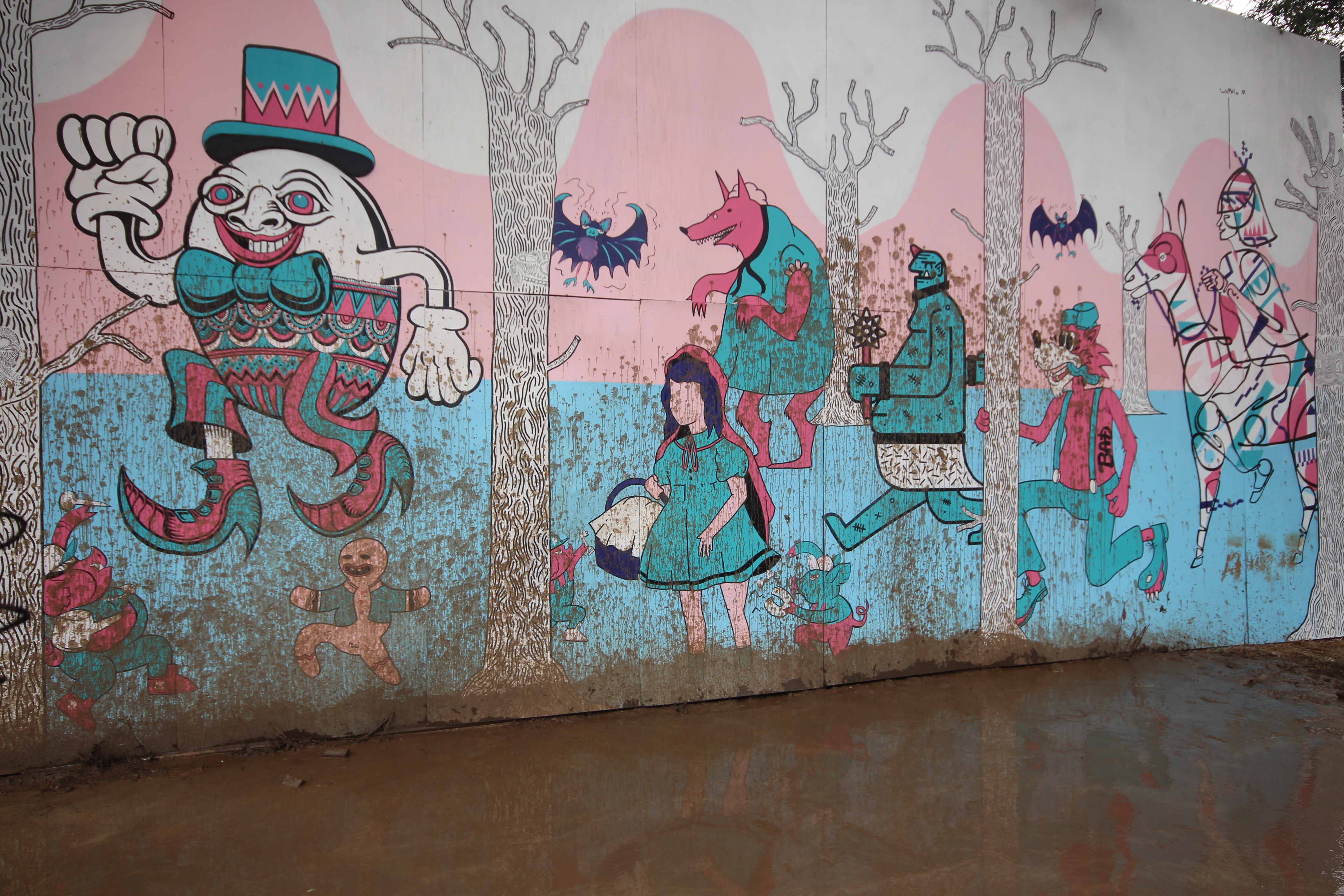 PlugGo, with their portable phone charging service, were one of iZettle's adopters at Secret Garden Party. Despite the PlugGo's infancy, they have already experienced a number of cashless payment systems first-hand, including YouChip's RFID technology at this year's Download Festival.
Steve Jenner, a Director of PlugGo, discussed with Insights some of the things that distinguish its phone chargers, as well as his personal experiences with cashless.
"Our favourite cashless system so far has been PlayPass, which we used at this year's Splash! and Melt! festivals in Germany. As well as being extremely user-friendly and flexible for vendors and customers, the system worked flawlessly from the start. Unlike most of the others, this system operates offline, so there was zero downtime and no risk of the problems that have affected other suppliers and providers elsewhere."
PlugGo was established in Holland in 2009, and after spending its formative years operating on Dutch and Belgian festivals, it's now expanding into UK and German territories. For the rest of this now-dwindling summer, PlugGo will be present at Wacken, Bloodstock, Creamfields and Festival No.6.
"We tailor the aesthetic of the charger depending on which festival we're partnered with, which makes them a great souvenir to take home and re-use," continued Jenner. "That – coupled with the low price point – makes it work really well."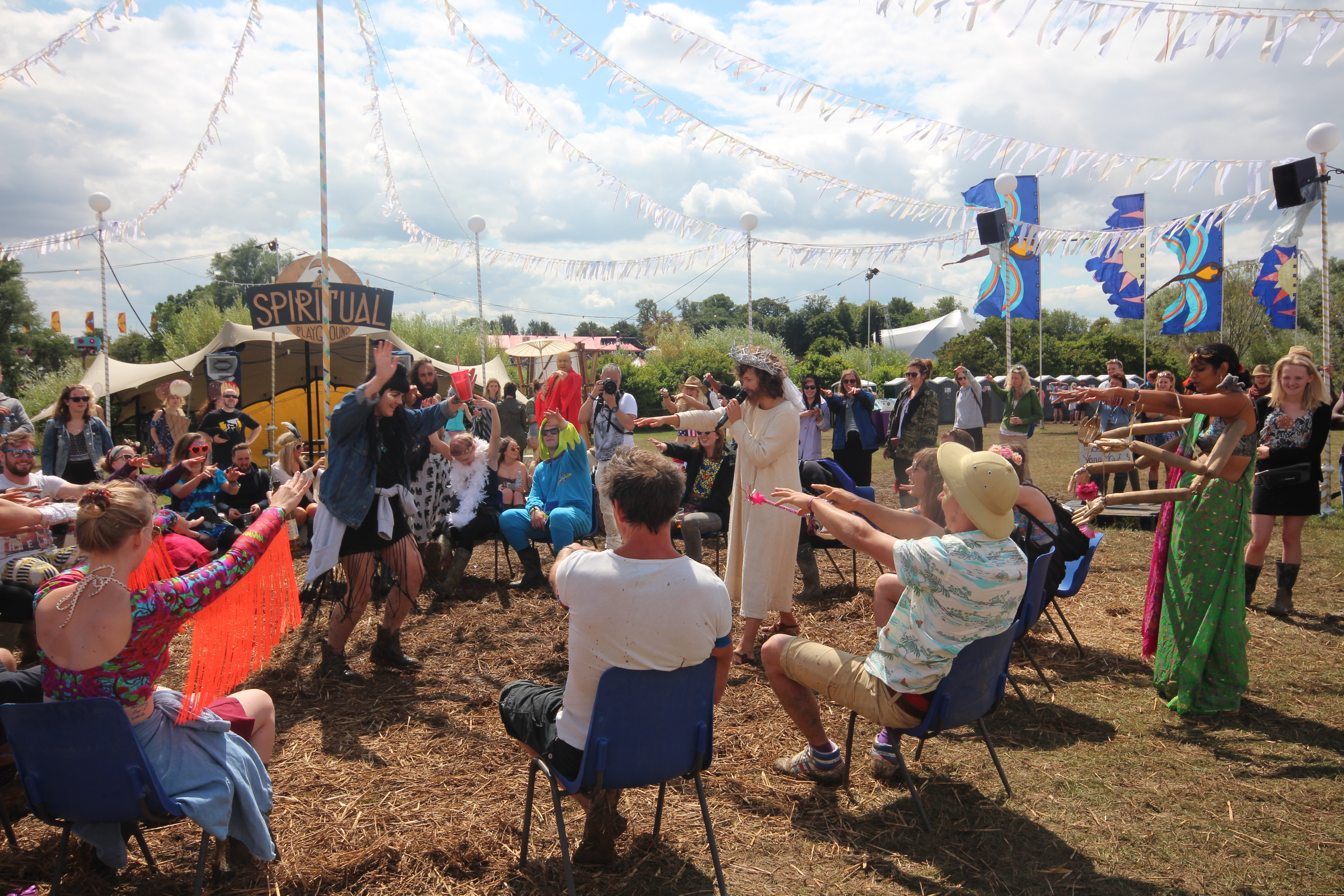 One man I sought out to interview over the weekend was Chris Macmeikan of Continental Drifts – a '360' events organisation that encompasses live production, in-house artist booking and more. Macmeikan curated and participated in the musical offerings at The Kitsch Inn area, an incredibly popular area with the weekend's crowds, and not just due to the virtue of having a roof.
When I called Macmeikan on the wrong side of 2pm, I believe I woke him up from a vital slumber. Having inspired thousands of 'kids to kick up some dust and mud' until seven in the AM that morning, he was busy indulging in some lucid nightmares when I called. We spoke later behind his temporary headquarters of the Kitsch Inn – ate some lemon cake out of a bag, drank some wicked tea, and he smoked two of his five* a day over the course of our too-short conversation. Must have been Italian tobacco or something.
"Continental Drifts has been involved with Secret Garden Party for many years," said Macmeikan. "It's an amazing event. We're here running a stage of absolutely on-fire festival music. The reaction last night was phenomenal. We said we were going to bed at about half five and they were like 'No, more!' So we carried on until seven."
Continental Drifts has racked up over two decades of experience in the festival and entertainment sector, working on Glastonbury's Shangri La, Wilderness' Carousel Stage, the roaming Club Dada and Caravanserai, and several venues at BoomTown Fair, amongst others. Not only do CD specialise in corporate and paid events, but in free and community events too, producing shows for over 2.5 million people a year.
"The industry has seen some really positive changes in the past twenty years that we've been operating," said Macmeikan. "Twenty years ago there were barely any women at festivals; there were like 10 blokes to every woman. Along with that came a whole Neanderthal type of behaviour. Don't get me wrong, there were still amazing things going on, but a lot of the colourfulness and vibrancy of festivals came with the arrival of thematic and interactive elements, dress-up and so on.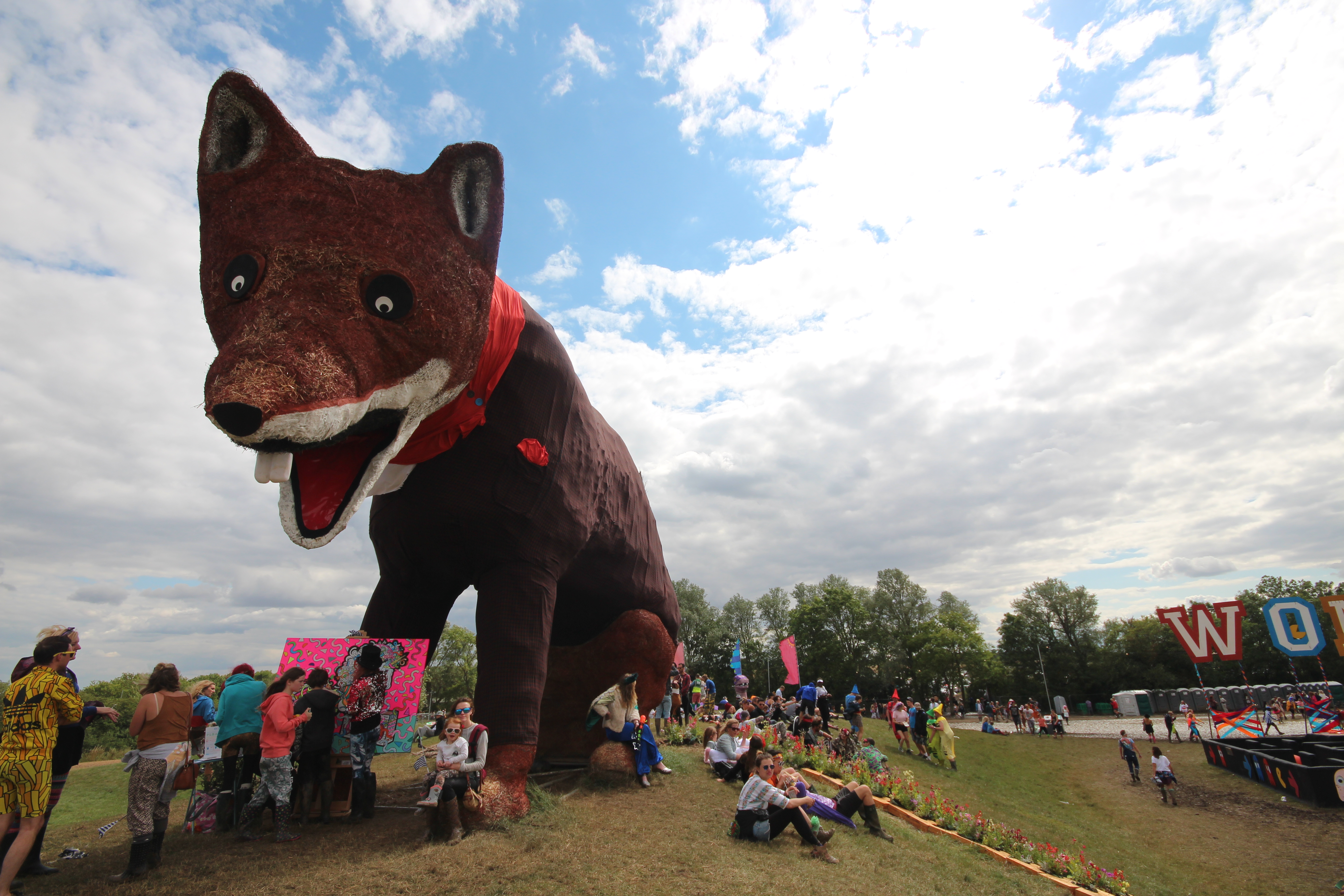 "25 years ago we were going around with a truck, where we'd bring the side down, drag some pallets off and stick a punk band on. And that'd be the only late-night stage."
I inquired as to whether he thought the dress-up, the ancillary entertainment, the theatrics and themes were what predominantly shifted tickets these days.
"We're sitting at a festival now with a great line-up – but with respect to the programmers – a lot of the acts are unknown to most of its attendees. It's a class example of this boutique movement; there's so much more to it than the music. I believe it started at Latitude when Tania Harrison of Latitude launched the people's blog, allowing fans to send in their suggestions and feedback. It really fostered a sense of connection between the members of the audience and organisers."
Although Macmeikan's estimation of the industry's evolution was almost overwhelmingly positive, he did have some slight – and decidedly diplomatic – grievances with certain equations still present in the way things are worked out behind the scenes.
"I certainly feel that there's a disparity between the amount artists earn for festivals and how much they receive in return. Without the artists and creative programmers bringing the culture in then the bars wouldn't make any money.
"If you're in a regular venue and it's totally rammed, the bar will usually give a percentage to the promoter. However festivals are far more complex; we don't have a relationship with the bar in this venue. There's a hell of a lot people in the UK festival culture that are caught in this equation too.
"Playing for exposure is a sad norm. That's the bargaining chip that organisers use to draw in the culture that shifts tickets. The bars don't operate for free on the basis of brand exposure, but for some reason those that are really bringing in the income are expected to in a lot of cases. I don't want to come off like a revolutionary; it's merely a suggestion that more remuneration should come to the creatives."
*conservative estimate