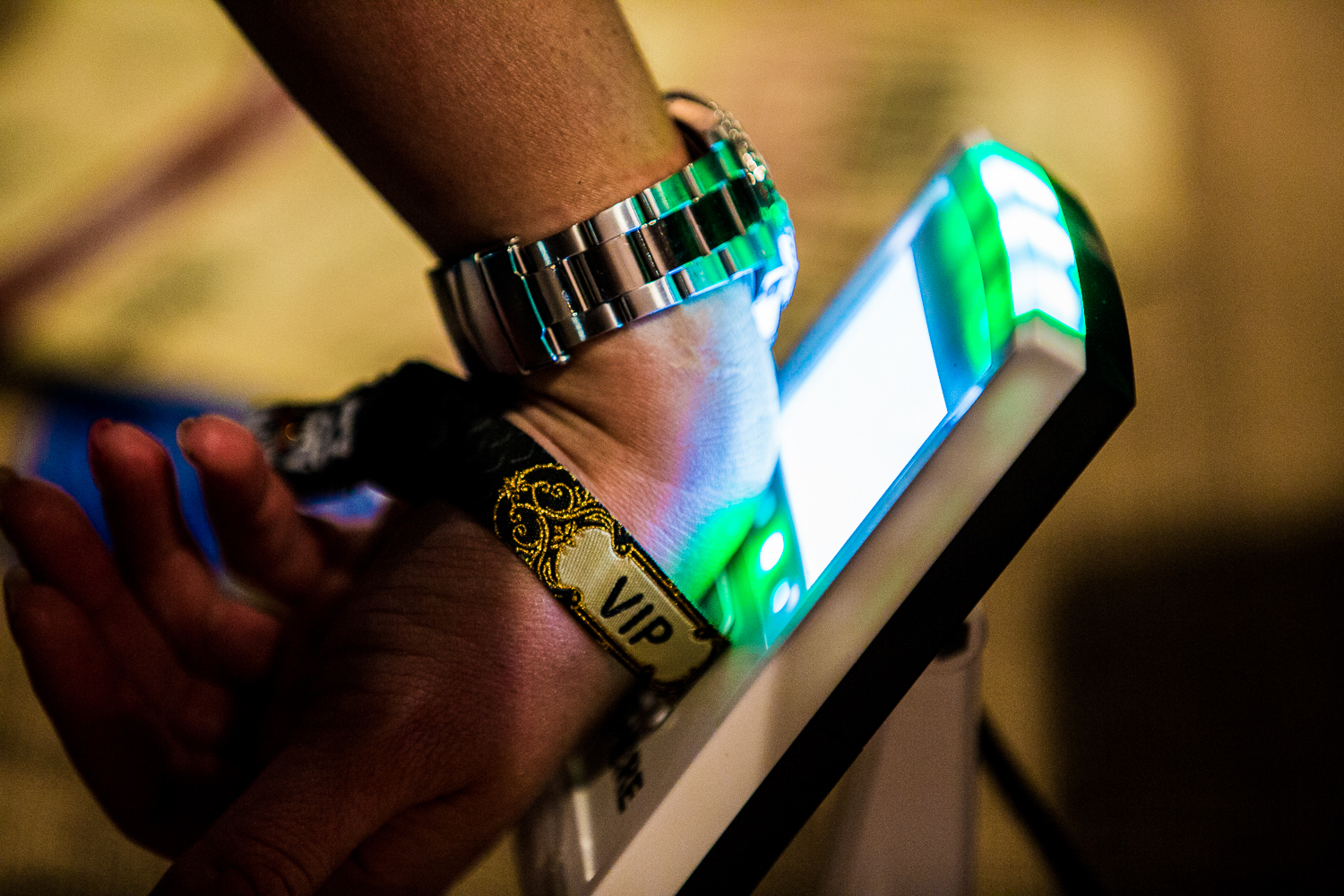 WORLDWIDE: This year hundreds of thousands of country music fans donned their cowboy hats and high tech festival wristbands, as seven of the summer's biggest country hoedowns adopted the latest event technology developed by Radio Frequency Identification (RFID) specialist, Intellitix.
2015 marked the year of the RFID country music festival with organisers enhancing their guest experiences with smooth and secure entry processes, fast and convenient cashless payments for onsite purchases, and social media brand engagements – all with a simple tap of an RFID-enabled wristband.
Stagecoach (April 24 – 26 in Indio, California), the highest-grossing country music festival in the world, has partnered with Intellitix for several years to deploy its advanced access control solution to manage patron flow and eliminate ticket fraud of the event's main gate, VIP, camping, production, and backstage areas under a single system. Following suit, the country music scene has exploded in 2015 with more festivals embracing RFID technology for the first time, including Carolina Country Music Fest (June 5 – 7 in Myrtle Beach, South Carolina), Windy City LakeShake (June 19 – 21 in Chicago, Illinois), Big Barrel Country Music Festival (June 26 – 28 in Dover, Delaware), Faster Horses (July 17 – 19 in Brooklyn, Michigan), Watershed (July 31 – August 2 in George, Washington), and Boots and Hearts (August 6 – 9 in Oro-Medonte, Ontario). Over the festival season, upwards of 270,000 country music fans flowed through Intellitix's access control portals for fast and efficient entry.
The inaugural Carolina Country Music Fest (CCMF) was the world's first country music festival to deliver a fully cashless experience to guests, deploying Intellitix's cashless payment solution. In replacement of traditional methods of payment such as cash or credit cards, festivalgoers used their convenient RFID wristbands as their digital wallets to make purchases for food, drink, and merchandise at the festival. Patrons pre-loaded or 'topped-up' their wristbands with digital event currency online or at a top-up station at the event, and made purchases at vendor stands with a quick double-tap of their wristband; no more fumbling for cash or waiting for credit card transactions to process. The introduction of this closed-loop cashless system ensured 100 percent uptime across the three-day weekend for a seamless guest experience with fast transaction times, significantly reduced queues at vendor stands, and enhanced security. CCMF also benefited from capturing audience demographic and purchasing data in real-time, equipping event organisers with unprecedented consumer insight to enhance their festival next year.
RFID technology also delivered groundbreaking ways for sponsors and brands to better connect with country music audiences and their expansive social media networks. Boots and Hearts Music Festival and Stagecoach Country Music Festival integrated RFID technology with their sponsored brand amplification initiatives throughout the festival sites including Facebook 'Check-ins', custom-built photo booth selfie stations, and contesting opportunities for enhanced patron engagement.
Eric Janssen, Chief Revenue Officer of Intellitix, said: "Our work with country music festivals shows that our RFID technology can bring huge benefits to every genre and demographic of live events. From eradicating fraudulent tickets to unbelievably fast queue times, Cashless has arrived and it's set for future adoption by many more events around the world. The 2015 season has been a turning point for the technology, with more and more genres of music adopting RFID for the very first time, and it's great to see country music festivals paving the way with RFID."
For more information on Intellitix, check out its official website.