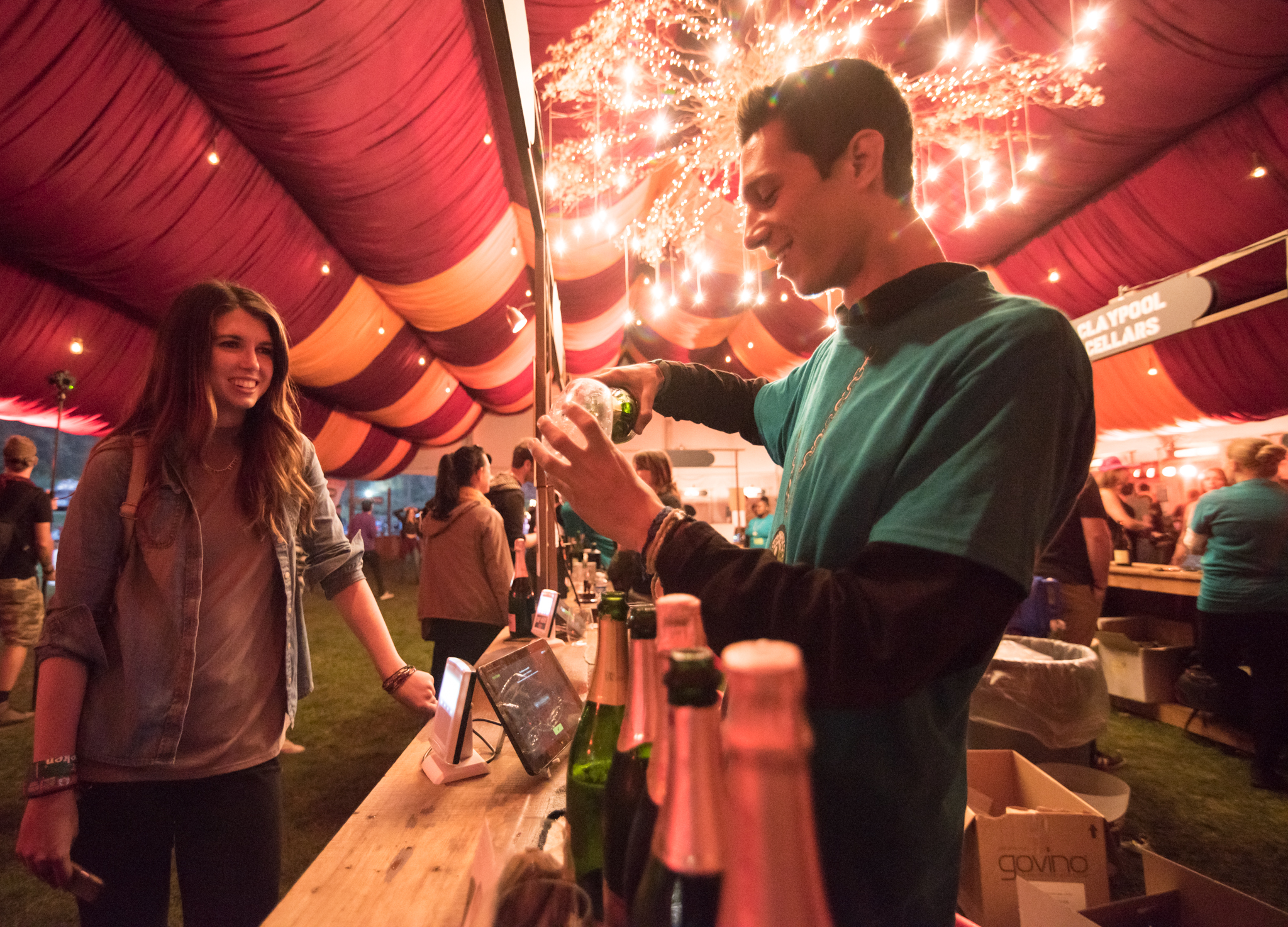 USA: This year's Outside Lands Music Festival enlisted Radio Frequency Identification (RFID) specialist, Intellitix, to enhance the festival experience for fans and help take its Wine Lands area 100 percent cashless.
Outside Lands Music Festival is an eclectic mix of music, wine, arts and comedy, which took place in San Francisco's Golden Gate Park from August 7-9, 2015. This year, the festival's Wine Lands went fully cashless with the deployment of Intellitix's RFID event technology.
Intellitix provided Wine Lands with its closed-loop cashless system using new Tablet hardware, which allows for 100 point of sale units to be deployed across the event site within an hour. The cashless technology has both online and offline capabilities, ensuring 100 percent uptime throughout Wine Lands for a seamless guest experience. In previous years, guests at Wine Lands were required to purchase physical tokens for drink redemptions. However with the introduction of this new cashless system, the only currency changing hands in Wine Lands was virtual 'Bison Bucks', which guests pre-loaded onto their cashless accounts online prior to the start of the festival, through the Outside Lands mobile app, or on-site at a top-up station. The cashless system was adopted with great success, as guests were able to undertake faster purchases with a quick double-tap of their RFID-enabled wristbands, allowing them to spend more time sampling the premium wines offered. Patrons also had the option to auto top-up, which automatically loaded funds to their wristbands when their balance fell below a pre-set amount.
In addition to its cashless payment solution, for the fifth consecutive year, Intellitix managed access control across the entire Outside Lands event site for over 210,000 fans over the three-day weekend. Patrons scanned their RFID wristbands at Intellitix access portals and handheld readers for entry, allowing event organisers to precisely and securely manage patron flow, while sealing the event and eliminating ticket fraud or passbacks.
Eric Janssen, Chief Revenue Officer of Intellitix, said: "Our partnership with Outside Lands has grown over the past five years and it's great to see the festival embracing our technology to continue enhancing the experience it offers its guests. Festival-goers really embraced the cashless experience at Wine Lands and the results really exceeded everyone's expectations. Some vendors even sold out of wine. We're proud to consider Outside Lands a partner."
This year's festival saw performances from Mumford & Sons, Kendrick Lamar, The Black Keys and Sam Smith.
For more information on Outside Lands, check out its official website.