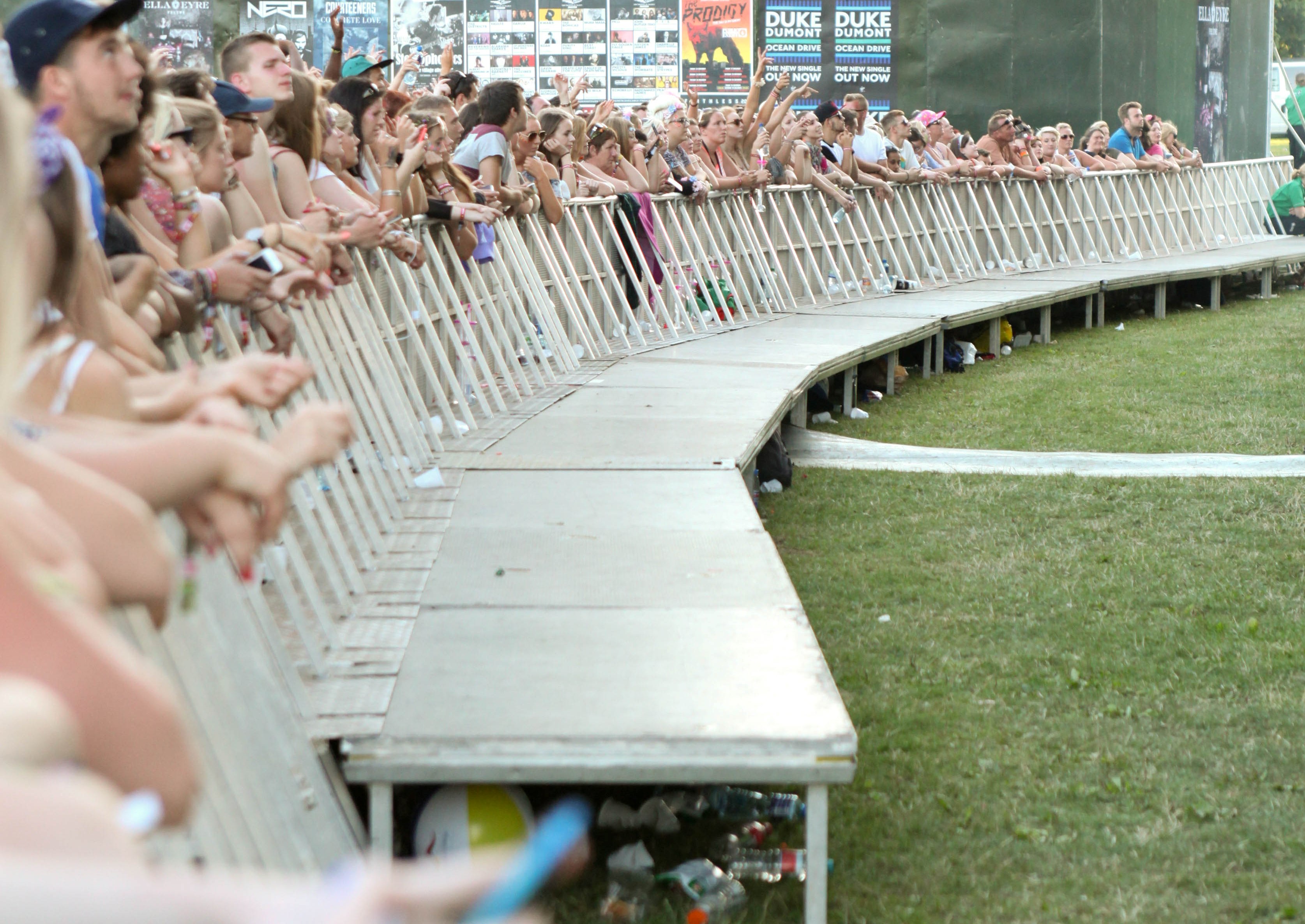 UK: This year saw the 14th anniversary of Mojo Barriers' long-standing relationship working at both V Festival sites. As one of Mojo Barriers' largest annual events, V Festival organisers entrusted them with supplying over 700m of stage barrier to ensure crowd safety around every stage at the Chelmsford venue, including barrier protection around sponsor areas.
In addition to the stock inventory supplied to the southern venue, 250m of bar barriers were also provided to both V Festival venues, constructing public concessions such as food, drink and other retail outlets. Mojo Barriers also supplied 128m of stage barriers to control large crowd pressures around stage one and two at Staffordshires' Weston Park location.
Kevin Thorborn of Mojo Barriers UK, said: "We enjoy a great relationship with Simon Forshaw and the management team at V Festival, who have always shared our passion to create safe festival sites. Their site layouts don't require complex barrier configurations given their audiences, but it's never taken for granted and we consider each stage every year.
"We have a dedicated V Festival team of six staff responsible for the smooth installation of barriers at both venues, bolstered with another four staff to ensure a rapid load out of all kit earmarked for the next event in our busy summer events calendar."
This year the festival saw headline acts such as Kasabian, Calvin Harris, Olly Murs, Stereophonics, Nero and Paloma Faith. Across the same weekend, Mojo Barriers' European offering supplied crowd safety barriers for Belgium's Pukkelpop alternative music festival and Lowlands festival in the Netherlands.
For more information on Mojo Barriers, visit its official website.