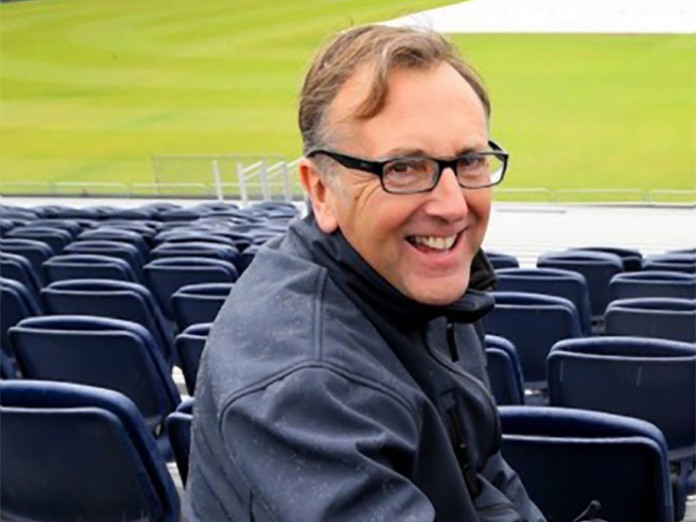 Dave Withey is the UK Sales and Marketing Director at temporary event infrastructure supplier Arena Group. In this article he gives Insights the lowdown on the importance of developing strong relationships with suppliers, and explains how temporary seating and structures can not only help give your visitors a better experience, but also open up new revenue streams.

Event infrastructure is often seen as a second tier importance: the practical commodities; from perimeter fencing and track way, to toilets, or control cabins. It's a necessary part of turning a green-field site into a venue, but while the organisers' focus is obviously on the content of their event, experience tells me that better organisers understand the difference a good infrastructure can make.
Technical and engineering advances mean that temporary infrastructure can now be used to create environments that rival that of a permanent venue. When we know an event and what our clients are trying to achieve we will be proactive in suggesting how they introduce fresh ideas and infrastructure design, which can open up brand new revenue streams for organisers, who can offer added-value services and experiences to their visitors.
Think VIP seating blocks with integrated concessions and toilets, positioned with amazing views of the main stage, complete temporary hospitality venues or experiential branded structures. All of this and more can be built; and more than recoup the investment. Facilities can be designed to whatever size and specification required by a particular event and adapted each year to evolve alongside the needs of your event.
This year's Henley Festival was a great example of this. Henley organisers wanted to enhance the experience and impact of the main festival sponsor, BMW, and allow them to really make an impact. We worked with their agency, TRO, to design and construct a bespoke BMW Lounge fully aligned with their brand values. This offered stunning interior design, an impressive BMW branded exterior and offered both guests and sponsors so much more. By arming BMW with a better showpiece, organisers are able to optimise future investments into the festival, whilst also creating a better environment for the sponsors and encouraging additional revenue opportunities.
Not only this, Arena Seating also introduced a new seating section in front of the main stage, which was located on the riverbank and boasted headline performances from Lionel Richie and Jessie J. By bringing in new seats, organisers were able to enhance the experience of guests by offering somewhere they could sit and enjoy the music, while creating additional revenue for the festival through paid for seating. The best of both worlds.
With a 60 hour turn-around between the Henley Royal Regatta and the Festival, Arena staff had to work quickly to construct these new temporary structures and transform the site. Henley Festival is a great example of a live event that is constantly looking to stretch its boundaries and enhance the experience it can offer guests and sponsors, which inadvertently leads to revenue generation for organisers.
A large proportion of a festival's revenue is made from ticket sales but there are of course other income streams – catering pitches, merchandise, live streaming, sponsorships etc. Making sure that people enjoy the best possible experience is vital.
The atmosphere you create affects ticket sales for future events, but it also impacts the artists' experience, and how the event is portrayed on TV, which in turn can impact media and sponsorship. Basically, if the live crowd is having a great time, it shows. Upselling to your existing audience makes commercial sense; increase revenue without needing to increase capacity.
A lot of Arena Group's clients lie within the sporting sector and I'd say that music festivals can learn a few tricks. The sports industry realised the potential of using temporary infrastructure a long time ago – we create full temporary VIP facilities for golfing, tennis, athletics events etc. We've also noticed an increase in appetite for mid-level hospitality – for those who want more than general admission but don't have hundreds of pounds to spend – with organisers creating facilities to match this need.
Sports and festival audiences are obviously different, but we feel that the same approach could work incredibly well for the sector. Financial outlay is a concern, but the great thing with festivals is that there are often brand partners to work with. For example, Virgin Media's 'Our House' at V Festival, a temporary structure which offers a VIP experience and chill out zone for Virgin customers. It works really well; garnering brand loyalty and offering something more to festivalgoers.
The European Festival report found that 27% of people can't remember the sponsors after an event. It's not surprising when you think about how many advertising messages people are bombarded with every single day, so creating a unique experience tied to the brand will greatly improve success.