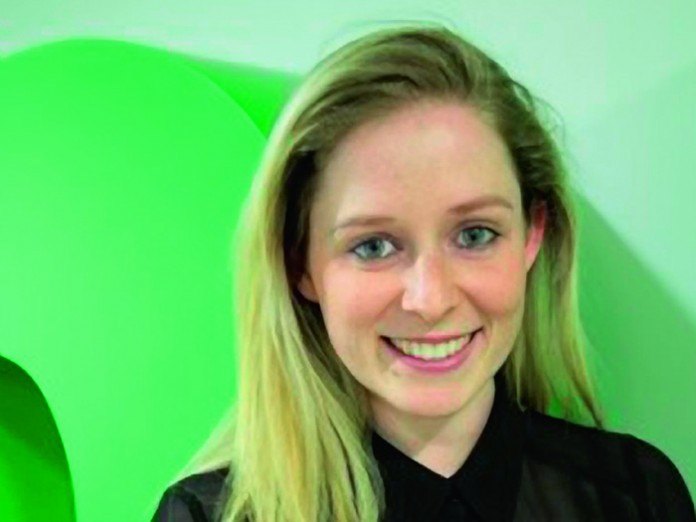 Alice Ackermann heads up the PR and Communications at BlaBlaCar. Her role is largely focussed on managing the PR activity in the UK, as well as attending and speaking at conferences and industry events. You can also find her at many of the summer festivals in the UK, including Latitude, Leeds and Reading. She tweets @aliceshasta.
BlaBlaCar, the world's leading ridesharing service, is a trusted community marketplace that connects drivers with empty seats to passengers looking for a ride, so that they can share the cost of the journey. Across 19 countries and with 20 million members, BlaBlaCar's mission is to create an entirely new, people powered, transport network – making travel social, money saving and more efficient.
BlaBlaCar is the official ridesharing partner of Festival Republic, providing the perfect travel option for those heading to festivals.
Rail workers on First Great Western are due to go on strike over August Bank Holiday weekend, the RMT union have announced. This would be fine, if you didn't have a festival to get to. Which we do.
Reading & Leeds festivals are taking place next weekend and it just so happens that this is when the trains are going on strike. So, people need to find an alternative means of transport and ridesharing is becoming increasingly the most popular way of travelling to festivals. Think about it: everyone is going to the same place, pretty much on the same day, and chances are there will be hundreds of people going to the same festival from the town that you're in too.
Here are five reasons why you should consider ridesharing to a festival.
1. Save money
Ridesharing is cheap – all you do is share the cost of the petrol. If you don't have a car, find a driver who is also going to the festival you're going to and book a seat with them. BlaBlaCar offer journeys, which are, on average, 79% cheaper than taking a train. Cheap, and no one is on strike! What's more, BlaBlaCar offer free priority parking for its members, right next to the festival entrance, so you won't have to walk for miles with your stuff when you arrive.
2. A social way to travel
Ridesharing is a great opportunity to meet new people, and what better place to meet new people than at a festival? You'll know already that you'll have something in common with everyone you're ridesharing with, and good conversation can make a long journey so much more enjoyable.
3. You make the rules
Ridesharing lets you take back control of your travel and tailor your journey to better suit you. Before you travel, BlaBlaCar let you choose whether you want to travel with smokers or non-smokers, if pets are allowed, and even how chatty you want your passengers to be.
4. A greener way to travel
Sharing a ride means fewer cars are on the road, as each driver is making the most of the seats they already have. This in turn means less pollution, which is particularly important at festivals. Just imagine if all 90,000 people drove to Reading festival this weekend.
5. A trusted choice
BlaBlaCar put the safety of their passengers at the heart of everything they do. Drivers and passengers choose their travelling partners before they go, reading each others' verified profiles and past reviews to make an informed decision. All platforms have dedicated moderation and customer services teams for increased peace of mind.
BlaBlaCar's mission is to create an entirely people-powered transport network with a trusted community of drivers and passengers. 80% of inter-city travel is done by car; the average car occupancy in Europe is 1.7, and even lower in the UK at 1.6. Whilst simply relying on empty seats in people's cars, we have unlocked a massive seat inventory in turn creating this new people-powered transport network. The average car occupancy in a BlaBlaCar is 2.8.
Passengers can book their seat at the last minute at a very competitive price. They meet drivers at a convenient place for them, and they can be dropped off close to their actual destination (as opposed to a train station or an airport, which are often far from the desired destination). Additionally, as we have an increasing number of drivers on BlaBlaCar, we're beginning to connect cities that aren't even connected on the train. For example, there are no direct trains from Cambridge to Oxford, whereas on BlaBlaCar you can travel directly between these cities.
Here are three top tips to make sure your rideshare to a festival is a success.
1. Give detail of your trip description
As with all peer-to-peer websites, it's important to have a complete profile so you can get to know each other before your ride, and part of this is writing a detailed description of your trip. Make sure to mention that you're driving to a festival, as this'll attract the attention of other festivalgoers and they'll be sure to want to ride with you.
2. Arrange your rideshare back before the festival
Don't get caught out by the likely lack of Wi-Fi at the festival. Make sure you arrange a clear meeting point with your passengers before you all go off in your separate directions at the festival. It's easy to say "I'll call you when we're ready to leave" but the reality is you might not be able to connect. Be one step ahead and have a meeting time and place set out once you arrive and then you can enjoy the whole festival without wondering how you'll ever find each other driver again!
3. Make a great playlist
Well this is an obvious one. All long journeys need a good playlist anyway, but especially if you're on the way to the festival. There shouldn't be too many clashes over what kind of music you like, and you may even learn a few new artists from each other.
So, how exactly does it work?
As a passenger, you search for a ride by entering your desired departure and destination cities. A list of available drivers who are making the same journey will appear. Not only do you have a large choice of drivers, you also have access to their public profile, comprising: name, photo, type of vehicle, previous ratings, preferences (smoking, pets, music, chattiness levels etc.). You choose who you wish to travel with, then book and pay for your seat online.
As a driver, you offer your ride indicating your time and location of departure / destination and the number of seats available for sharing. The price per seat is suggested by BlaBlaCar depending on the distance, which you can then increase to a certain extent. When a passenger books a seat in your car, you have access to their public profile and can choose to automatically or manually accept bookings. You get paid after the ride has happened, directly into your bank account.