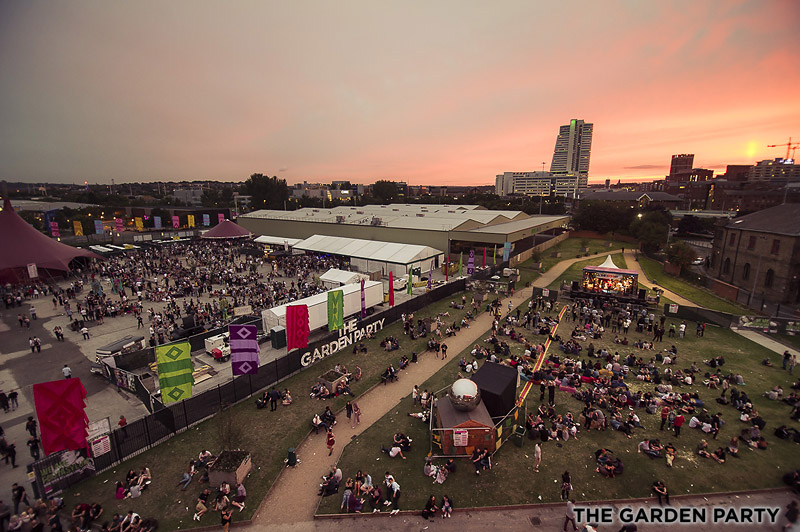 Since emerging a decade ago, it's no secret that The Garden Party has been a champion of predominantly electronic music in Leeds, comprising a core collective of promoters and a number of rotating members on the periphery. As any 10-year-old rightly should, The Garden Party decided to commemorate its longevity with a blowout 2-day festival over the August Bank Holiday Weekend this year, including acts from Little Dragon, Todd Terje and Talib Kweli to Roisin Murphy, Soul II Soul and Kerri Chandler.
Festival Insights spoke with Matt Long, one of The Garden Party's organisers, regarding the festival's unique appeal, both its past and future, and where a festival should draw the line on the extent of its VIP offerings.
Festival Insights: So The Garden Party as a fully-fledged festival is a celebration of its 10-year anniversary as a promoter. How did you reach this point?
Matt Long: The Garden Party started ten years ago at The Faversham, with several separate promoters involved. Over the years the organisation has evolved, but it was always held on Bank Holiday Sundays at The Faversham. We wanted to do something bigger this year using The Tetley site as it's a fantastic building. Initially it was supposed to be a one-day event but we decided to extend it into two days as, like you said, it's our 10th anniversary celebration. As well as doing an ordinary Garden Party event in May of next year, we'll also be developing this one further as a two-day festival.
FI: Some people would consider it bold staging a festival in Leeds over August Bank Holiday weekend, considering that Leeds Festival occurs simultaneously. However after even a cursory glance at The Garden Party's programme and ethos it's evident that you're catering to a different demographic. How would you characterise what it is you're going for in terms of atmosphere and ethos?
ML: What we're trying to offer – especially to do with sourcing local food and art installations – is totally different from something like Leeds Festival. We want The Garden Party to be an overall experience that has its own unique atmosphere. To do this we brought on board Leeds Indie Street Food, who used this same site for their standalone festival in May, and Mad Ferret Productions for the installations and visual elements. The music we've put on is eclectic and caters to a discerning, perhaps slightly older music lover.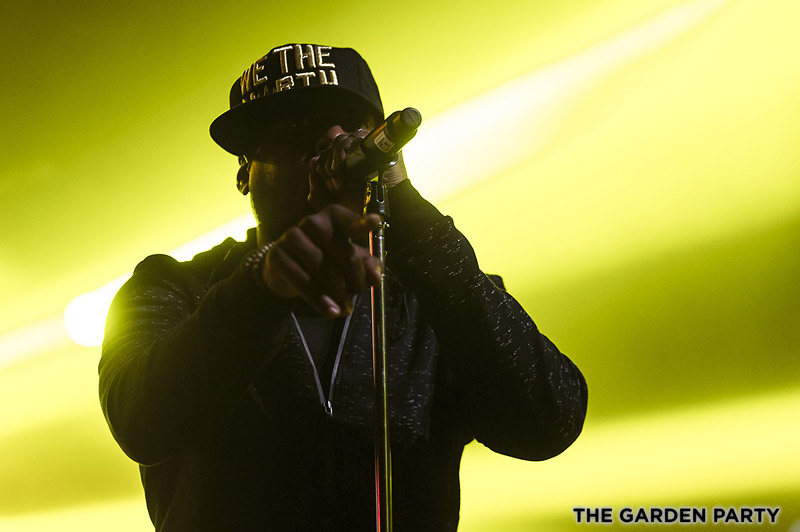 FI: Being a metropolitan festival allows you to circumvent certain issues greenfield festivals have, such as a potential lack of signal and Wi-Fi, plus the nightmare scenario of waterlogged campsites. You also have the potential to expand the lifespan of each day by having official after parties. Do you feel those freedoms have benefitted the festival in a major way?
ML: Yeah, the after parties have been especially great. The after parties occur at venues just five minutes down the road, and you can see The Garden Party festivalgoers going in to loads of the other bars as well and boosting the local economy. It was really important for us to be inclusive of various local businesses, such as Hedonist who run the cocktail bar here. In the long-term it's beneficial for both us and others in the area.
FI: The Garden Party started as a sort of collective of different promoters, and has developed to incorporate different club partners. Do you find that collaborating with different curators adds intrinsic value to a festival?
ML: Yeah, of course. The Skinny Stage here today isn't something that we'd naturally put on at The Faversham Garden Party. It worked perfectly on the grass here, and it's been packed both days. It adds an extra angle for us and attracts more diversity in terms of audience members.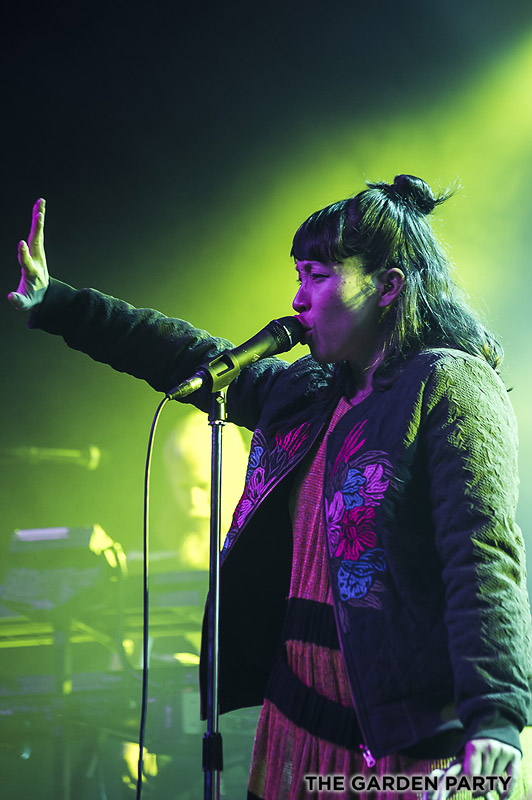 FL: Could you tell us about the details of The Garden Party's VIP tickets? Hospitality is becoming more prevalent in the industry due to increasing expectations and demand from the consumer, but is there a place where the line should be drawn on the significance of paid extras?
ML: The Garden Party's VIP package affords festivalgoers the ability to queue jump, provides access to the VIP bar and The Tetley building. The VIP tickets were mainly a solution to us wanting to open The incredible Tetley building up to our audience, but not being able to have 5000 people occupying the space. Having it as an optional and affordable extra was a good compromise. As an additional benefit of the VIP tickets is that we have more toilets inside the area, a restaurant, and we had a BBQ on Saturday.
FI: There are certain festivals – naming no names – that actually segregate their main stage crowds based on how much they've paid for their ticket. Where would you draw the line on the additional benefits that VIP treatment brings?
ML: There are two important things to keep in mind with our VIP tickets. The first is that The Garden Party's VIP tickets are only £10 more for the weekend, meaning that anyone who can afford a standard ticket can also afford to upgrade, it's just whether the individual decides that the extras are worth it.
The second is that standard ticket-holders aren't excluded from anything on the creative side of things at all. It was paramount for us to keep The Garden Party as inclusive as possible. I think you see a lot of festivals that will have certain acts that only play in the VIP area, which we didn't want to do. It'd feel hypocritical for us to do that when we have so much house and techno music here, which was born out of an inclusive, egalitarian ethos.
For more information on The Garden Party, check out its official website.
Photos by Gary Brown