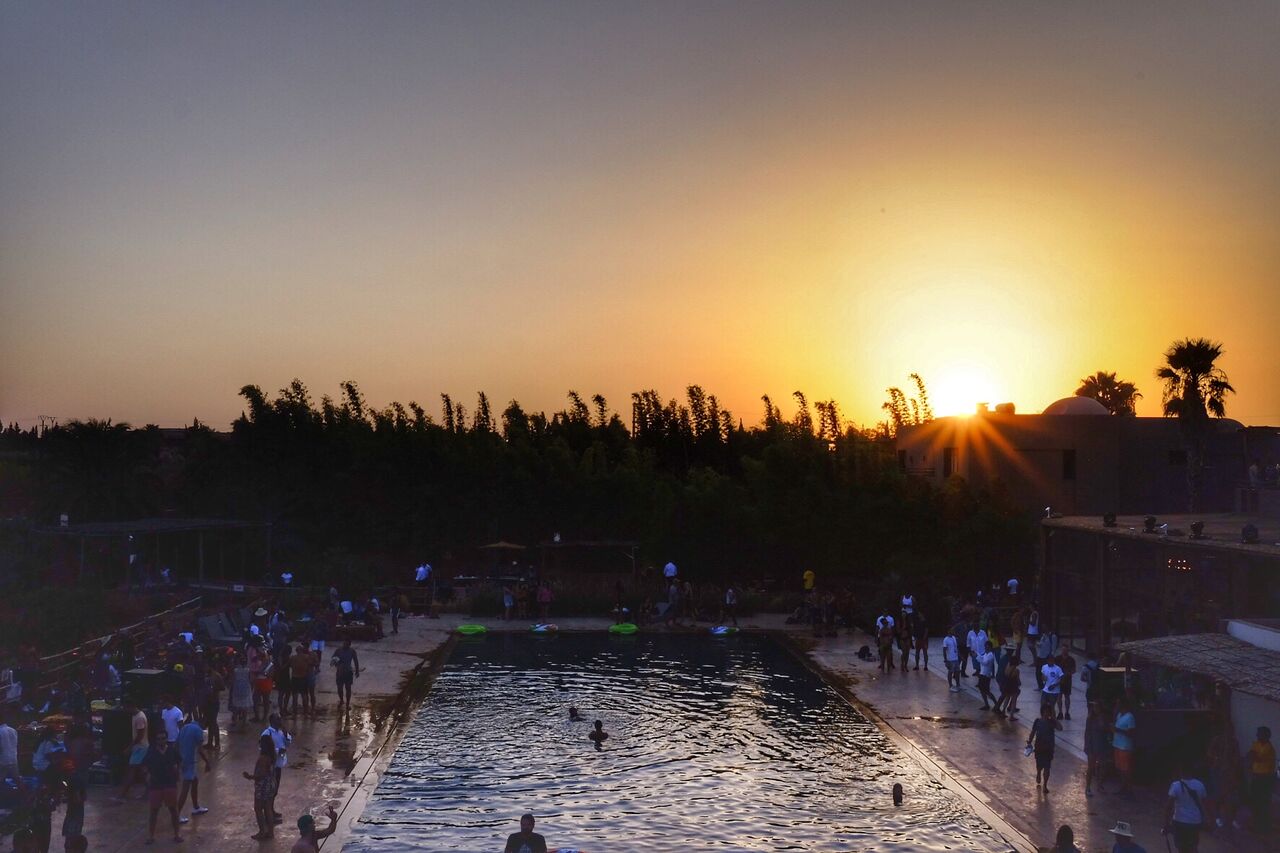 With a pool as its centrepiece and a soundtrack comprising mostly house and disco imports, the inaugural Oasis festival inculcated an ambling and exploratory vibe during the day that filled out and ramped up post-sunset. Woven into the fabric of the three-day event – which attracted over 2000 visitors from 25 countries – was a celebration of Moroccan culture and cuisine, offsetting any preconceived notions that this might be just another commercial festival transplanted into foreign territory as an opportunistic gap-in-the-market filler.
Traces of a personal and considered organisational touch were evident throughout, courtesy of the festival's decidedly hands-on founder Marjana Jaidi. Insights spoke with Jaidi onsite about the ethos and influences behind Oasis, from its musical and non-musical programming to its choice of cashless system.
Festival Insights: So first of all, could you tell us a little about your professional background and how it led to founding Oasis?
Marjana Jaidi: So I worked in nightlife in New York for five years, at first doing weekly parties at clubs with the company I worked for. I started branching out on my own doing more music-centric events, for artists such as James Blake, Shuttle from Passion Pit, 88-Keys – that sort of thing. After that I started a website called Cultivora; we do travel guides for music festivals. I had the idea for Oasis before I started Cultivora, so knowing this was my eventual goal allowed me to do research in the process of travelling – observing what makes festivals tick, noting what I liked and didn't like about certain ones.
Last year I was in Morocco covering Mawazine for Cultivora, and my cousin said 'What about that idea you had about Oasis?'
FI: So it was the idea that preceded the discovery of the location?
MJ: Actually it was the location that inspired the idea of the festival. The first festival that I went to was the Winter Music Conference and Ultra in Miami in 2009. I had been to Marrakech many times as a kid but I came here a little under a year after I went to Ultra, and I saw Morocco through an entirely different lens: the pools, the hotels, and how it is so rich in culture. The original concept for Oasis was more in line with the Winter Music Conference, but as I experienced more and more festivals the idea developed into what it is now.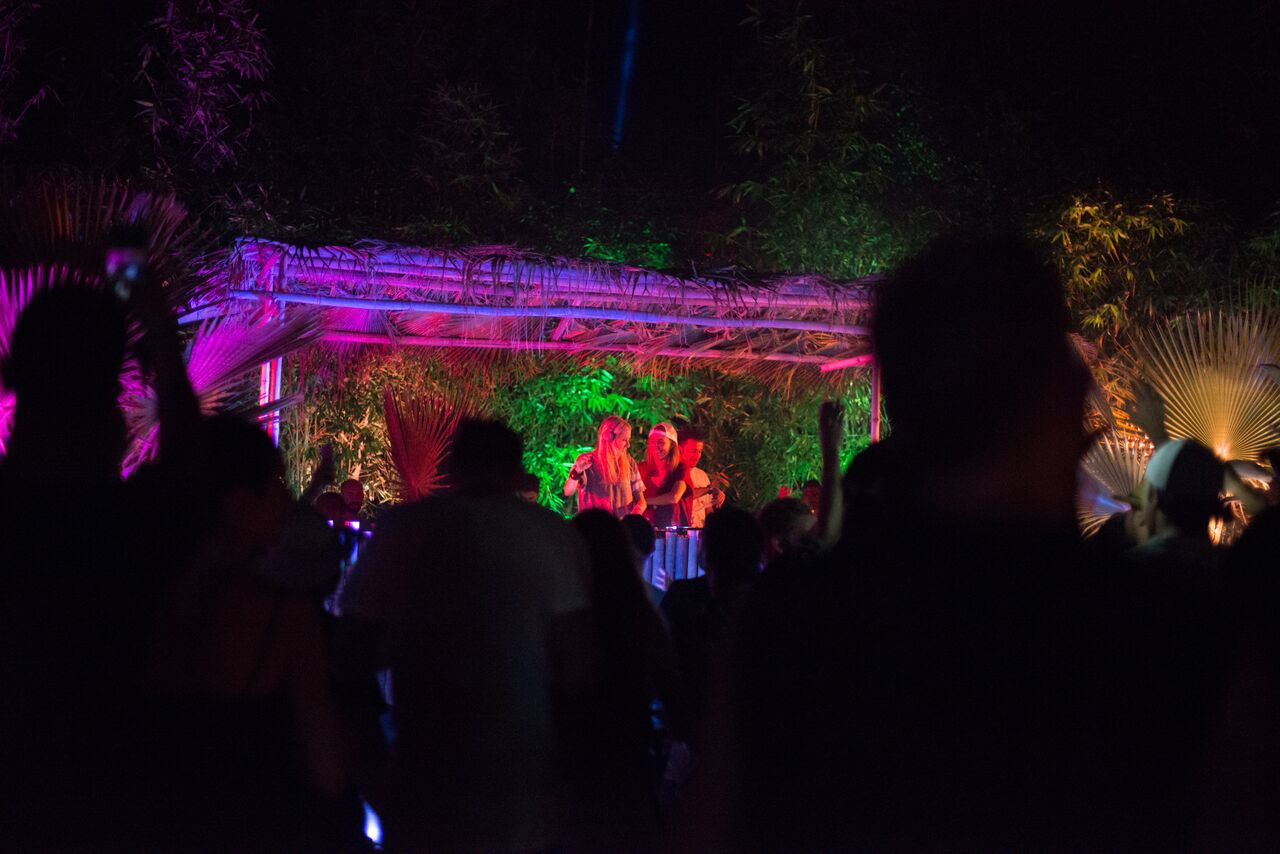 FI: You mentioned observing things about festivals that you did and didn't like. Which were some of the concepts that you did want to incorporate into Oasis, and which ones did you want to avoid?
MJ: Well BPM Festival in Mexico was a really big inspiration. When we went venue scouting last September we had the intention of having day parties and night parties in the same way they do, but that would have been too expensive and it raised the question: Why travel all the way to Morocco to party in a black box venue?
Flow Festival is another big one; I love that it takes place in a power plant and uses its site really cleverly. It's so civilised too; you have indoor spaces with a restaurant and a champagne bars. I do enjoy being in a crowd, but as I'm getting a little bit older I wanted to create something where those who may want more space can be catered for. I wanted to create something more intimate, maybe a little more grown up, with the option to explore at your own place.
FI: Oasis has incorporated a lot of local culture and produce, from the Secret Souk in the former category to Tuco's in the latter, which sources the vegetables on its menu from the Fellah Hotel's own grounds. How important was it for you to incorporate quintessential Moroccan elements?
MJ: It was really important. One of the core reasons I started the festival was because I love Morocco; I'm half Moroccan myself. I wanted to use music as a draw to bring people here, and if people only have time to be onsite for three days I wanted them to be able to have a fuller sense of the place. The Secret Souk was one of the first ideas I had, and those guys introduced me to NOMAD, who have a restaurant onsite for the duration of the festival. It's a really tightly knit community out here so those connections came very organically.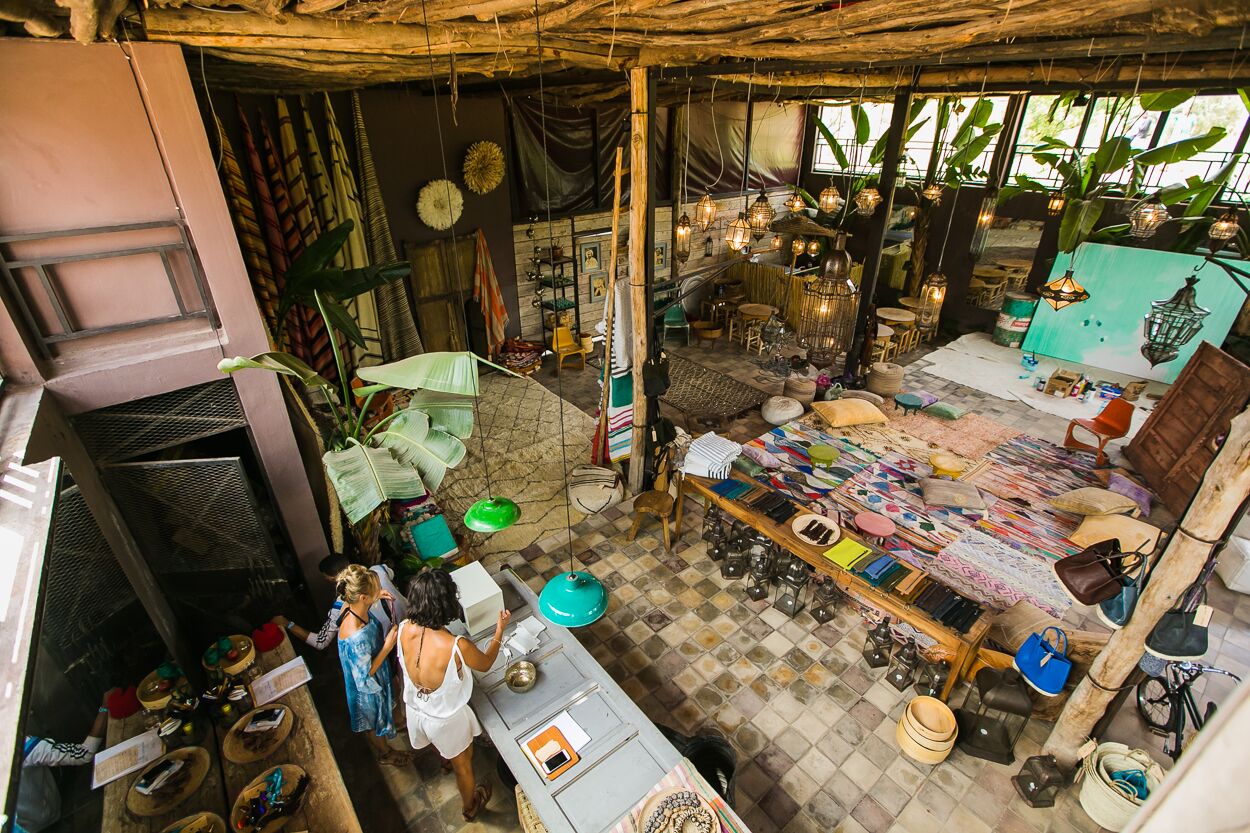 FI: In addition to the Secret Souk, Oasis also has yoga, massages, manicures, the pool, ping-pong courtesy of Jack Daniels, and some interesting staging setups. Were these non-musical features a core part of your vision for Oasis?
MJ: Absolutely. I used to be a music photographer that covered festivals. There were quite a few where I'd be sat around just waiting for the next act with nothing to do, but then I went to Outside Lands in San Francisco for the first time and I realised how amazing it is to have an all-round experience. That was also the first place where I saw live painting, which inspired me to commission Yann Chatelin to do a live painting of Jean-Michel Basquiat here in the Secret Souk.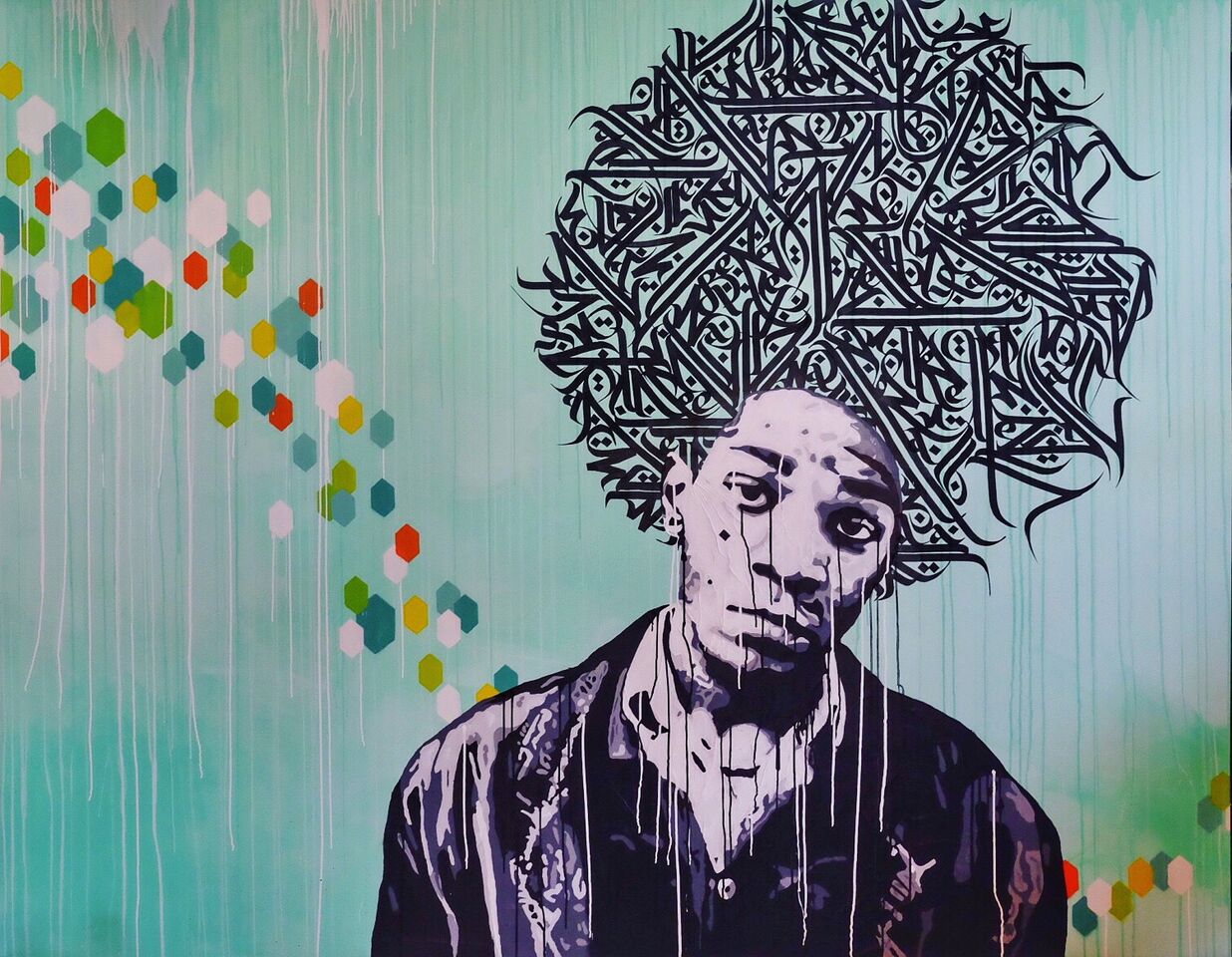 FI: Onto the music: what factors led to Oasis' curation predominantly revolving around house, disco and techno?
MJ: That was also BPM Festival's influence. As far as my going out days in New York, there was a lot of electro and dubstep; I didn't really experience house music until I went to BPM and I instantly fell in love with it. Darren James Thomas curated the line-up here and he did an amazing job. We wanted it to be an intelligent, forward-thinking line-up that isn't super commercial. People kept saying 'Bring Avicii, bring Guetta!' but that really wasn't the vibe. I think now some of those people have seen Oasis in action they understand what it is we're going for.
FI: Which RFID cashless provider did you use for the wristbands, and which factors led to Oasis going fully cashless in its first year?
MJ: We went with MyBee, and it's worked out really smoothly. We weren't going to do RFID in the first year, because through my investigations it seemed like it was going to be too expensive. We were initially looking at tokens, which wasn't viable for us. But RFID is becoming the standard now. It was a little bit last minute for us but it was definitely worth it. We wanted to follow best practices in every area we possibly could, from using Radiant Atmospheres from San Francisco for the lighting; to both L-Acoustics and Funktion One for our PA needs. RFID is just another example of that mentality.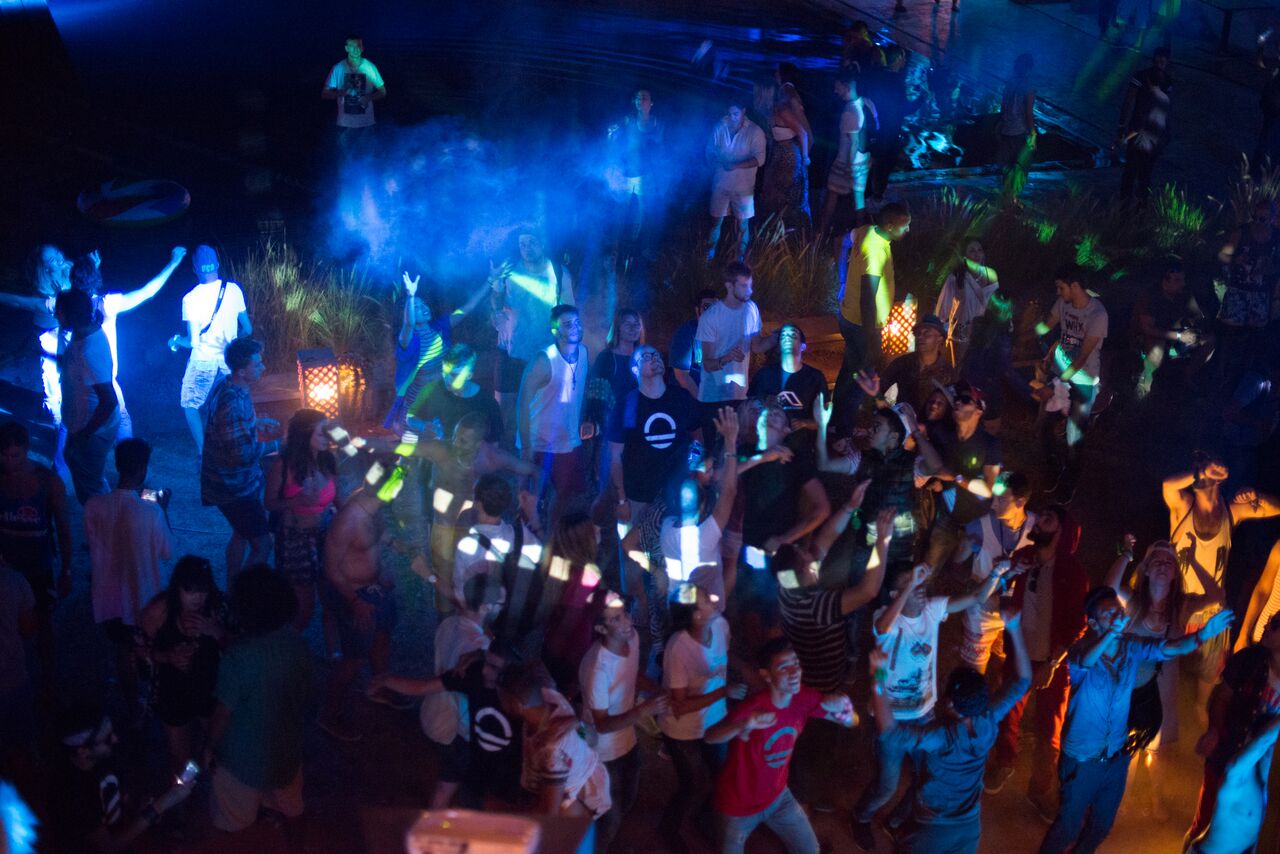 FI: And finally: is it too early to evaluate how you think the inaugural Oasis went?
MJ: I'm super pleased with how it's gone; everyone seems to be very happy here. Moroccan attendees have stopped me and told me how proud they are to have a festival like this to call their own. There is a strong festival scene in Morocco but they're usually more like a series of concerts, so we're doing something new and it's paid off.
We've had people coming from over 25 countries, which I'm so so happy about. The team has been amazing, the vibes are amazing – I think it's been excellent.