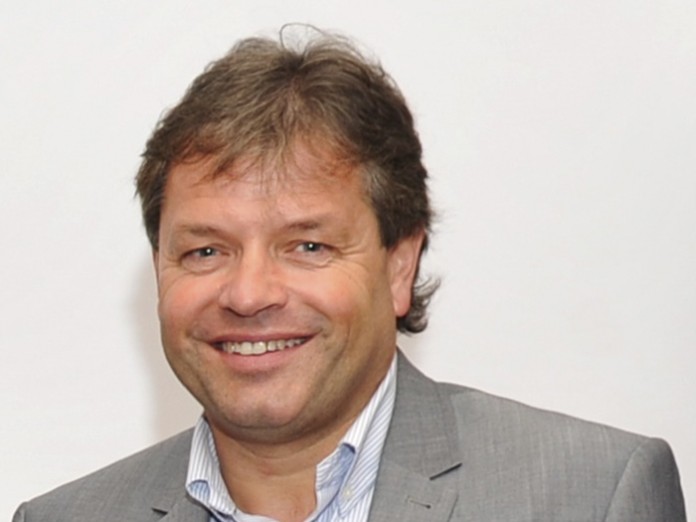 Nick Lucy is the Communications and Marketing Manager for Showsec. In this article he focuses on what makes John Hadland one of the great characters of the festival scene, and how we can all learn from the friendly, personal approach he applies to his work.
You don't normally want to forget 'Good Times' in a hurry, but John Hadland would rather that had been the case after being caught on camera when he stepped up from his own stage onto the main one at V Festival 12 months ago.

'Johno' can briefly be seen on a YouTube video cutting some shapes when Chic & Nile Rodgers encouraged a group of revellers, including none other than Sam Smith, to join them on stage for a memorable performance of 'Good Times'.
While the 53-year-old Liverpudlian had an important role to play in assisting with the careful management of this big party on the stage, the fact that he got caught up in the occasion was a glowing example of his outgoing, energetic approach.
Generally speaking, Showsec's most experienced pit specialist likes the good times to roll and considers the performance he produces on his stage – the one separating the audience from the artists – as an essential part of ensuring that everyone has a safe and enjoyable festival experience.
He admits however: "I've not been allowed to forget that there is a YouTube video of me dancing away to 'Good Times', albeit for just a few seconds.
"The focus of our attention is on ensuring that there is a safe and secure environment, and will be at all times, but the level of engagement we have with both the audience and the artists can make a big difference to the effect of our operations.
"First and foremost these days, we are there to provide a welfare service, so our level of connectivity with the crowd, especially those who are right at the front of the stage, is an essential part of ensuring they have an enjoyable festival experience.
"It's all about building up trust and confidence with them, so they know we are there for them if they need assistance and that they can bring issues to our attention if they are not comfortable with something that may be going on around them.
"Sharing a bit of friendly banter, having a laugh with them and generally showing the friendly face of the company certainly helps to develop an understanding which makes crucial aspects of our role so much more effective, especially in high pressure situations that often arise when the energy and intensity reaches a high point within the crowd.
"In many respects, I consider the pit to be my stage and if we all feel comfortable performing there then it has a positive effect on the whole event."
As if to emphasise his point, a break between sets on the Virgin Media Stage at this year's V Festival gave 'Johno' an opportunity to engage with the crowd on the pit barrier, slapping sun cream on the arms of one person, taking photographs, giving high fives and then breaking into a dance once more, not to mention organising colleagues to hand out cups of water.
These moments of respite are also crucial ones in terms of ensuring that everything is in order within the pit team while also reaffirming any operational procedures and, just as importantly, using his great sense of humour to cajole members of staff.
The strategic advice really reinforces Showsec's strong desire to be right at the forefront of security industry progression, one which has seen them develop specialist training programmes to refine the vital techniques which assist staff in the line of duty, while there has been consultation with those responsible for the design and installation of the barriers.
This fierce commitment to achieving the highest industry standards has led to them gaining the Highfield Awarding Body for Compliance seal of approval for an internationally recognised Level 2 qualification for Front of Stage Pit Barrier Operations.
Not surprisingly, someone of Johno's vast experience has had a significant input into the development of that qualification and the training techniques.
"All your training procedures and planning really come into their own when the heat is on because it can get pretty chaotic in the pit at such points," revealed Johno, who has long been affectionately known by that name by so many within the industry
"For those pressure points, we strengthen the pit team by bringing in additional staff from other areas of the site and close liaison with spotters who are positioned on the stage help us to foresee what is coming right at the very front of the crowd.
"We try wherever possible to maintain a solid line of staff from the middle of the stage outwards and then every effort is made to move any crowd surfers along to the side of the stage as swiftly as possible to avoid too much congestion in this area.
"We are constantly looking at the training of staff to ensure they have the best possible techniques to deal with any given situation. Sticking to tried and trusted methods in terms of lifting people down is so important in those circumstances.
"We take the welfare of our staff very seriously, which is why we strive for high standards of safety in the working area, as well training, briefing and instruction given to the staff to help them deal with the demands of being in the frontline."
Though different types of festivals throw up different challenges due to the genre of music and audience profile, 'Johno' reiterates the importance of engagement with the crowd and stresses that the same methods have the desired effect across the board.
That begins in most instances at the entry point into the arena, but in isolated cases can even involve auditions for those at the front of the crowd.
"The principles are essentially the same whether you are working at Download Festival or the Royal Hall at Harrogate International Centre," he insisted.
"The important thing is to build up a rapport with people from that initial point of contact. At the Royal Hall, for instance, you may ask the lady and gentleman if they have tickets, but you don't ask to see them. You let them carry on if they say yes because you know they'll return a few moments later with tickets in hand, asking where they are sitting.
"At a festival, that initial point of contact is at the entrances because we take the time to walk up and down the queues chatting to people.
"Having been around the block a few times, I am fortunate to have a story for everyone, whether it's the bikers at Download, young partygoers at V Festival or the elderly couple attending a Gilbert and Sullivan Festival at the Royal Hall."
He added: "Therefore, on top of connecting with people in the queue, you also see a fair few familiar faces who regularly attend a particular festival each year, so you are on first name terms with many people close to the pit barrier.
"In the case of the MTV EMAs, we actually head out to the location well in advance of the show night, so we can audition people who will be front of stage. It's a big televised event, so they want the right people in camera shot and that means you build up a connection with them well before they actually reach the venue on the night.
"More often than not then, we're like one big family front of stage where everyone is getting on so well and generally having fun.
"This helps us to do our job in many respects because we are able to gauge the mood of the audience and members of the public feel more comfortable about bringing things to our attention if something isn't quite right.
"We are also able to build up a clearer picture of the migration of people around the arena over the course of an event, which is of enormous value to us in terms of staffing numbers in those particular areas at any given time."
Having worked for Showsec for almost three decades, Johno has seen it all over that time, and seen a considerable amount of change, not only in terms of the way pit work is undertaken but also behaviour patterns in the audience.
"Generally speaking, people seem a lot less confrontational these days," he said. "There was a time when the pit team wore hard hats with visors on the front to protect you with so much being thrown from the crowd. You were a nervous wreck, but there doesn't seem to be that level of angst in the young people of today.
"As you would probably expect, heavy metal concerts are by far the most demanding for pit staff, both mentally and physically, and working in that area at a festival such as Download is certainly not for the faint-hearted.
"You can get anything up to 300 or 400 crowd surfing for one song, and when you are dealing with that for 12 hours in a day, it's tough. But even at Download, we have seen a difference. If you point out to someone now who is crowd surfing with unsuitable clothing or footwear that they shouldn't be coming over because they can do some harm to people below them, they'll probably reply: 'Oh, I'm sorry, I didn't realise."
He added: "There is a wide variety of music across the festivals, and even more so in arenas. It's strange really; I get paid the same to do a classical music recital at the Royal Hall, where you don't tend to get much crowd surfing or moshing!
"My preference would be soul, reggae music, but I love the classical stuff too. At least you won't catch me dancing along to that!"