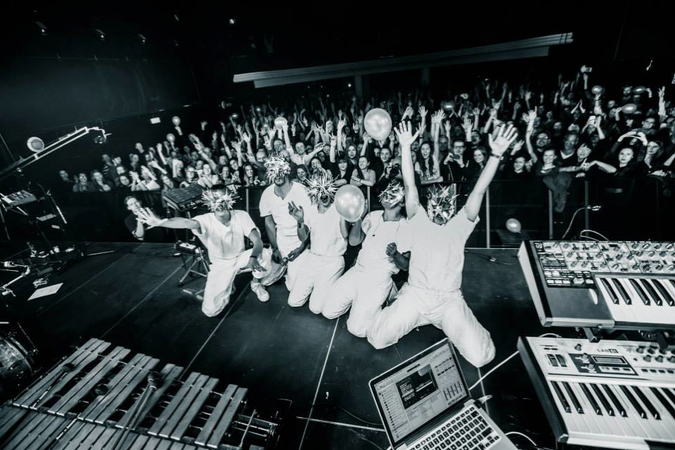 NETHERLANDS: Eurosonic Noorderslag has confirmed more up and coming acts for its 30th edition in January. The anniversary edition of the leading European Music Platform will take place from January 13 – 16 2016 in Groningen, The Netherlands.
The following names have been added to the bill: Antilopen Gang (DE), BeGun (ES), Fakear (FR), Frances (UK), Koala Voice (SI), Liima (FI), Mura Masa (UK), Muck (IS), Okay Kaya (NO), Causes (NL), Douwe Bob (NL), Fresku (NL), HAEVN (NL), and Indian Askin (NL).
The rest of the line-up comprises Alice on the Roof, Alina Orlov, Alle Farben, Antilpen Gang, Ary, Axel Flovent, Bastian Baker, BeGun, Bingagroove, Bokka, Causes, Da Chick, De Underjordiske, Dolores Haze, Douwe Bob, Elias, Fakear, Frances, Fresku, Haevn, Holographic Human Eelement, Hvob, Indian Askin, Jonathan, June, K-Ross, Katea, Koala Voice, Kovacs, LA M.O.D.A., Liima, Ludovik Material, Middlemist Red, Momend, Nao, Mura Masa, Muck, Ocho Macho, Okay Kaya, Pauw, Sacri Cuori, Scarred, The academic, The Big Bluff, The Chikitas, Ti, Tom Fire, Tout Va Bien, Trad.Attack!, Violet Skies, and VR:Nobody.
Eurosonic Noorderslag touts itself as the key exchange and networking platform for European music, with a proven track record for helping to break new acts on the international live music scene. A sold-out event for many years, Eurosonic Noorderslag attracts over 3,900 professional delegates, including representatives of over 430 international festivals. Eurosonic Noorderslag presents showcases by more than 300 acts alongside a conference programme featuring 175 panels, keynote speakers, interviews, workshops, dinners, pitches, parties and meetings covering the latest developments in the international music, media and interactive industries.
Eurosonic Noorderslag has been responsible for kick-starting the careers of European acts for 30 years including Ásgeir, Aurora, Bastille, Dotan, Ibeyi, James Blake, Jett Rebel, Hozier, Milky Chance, Royal Blood, Seinabo Sey and Vök.