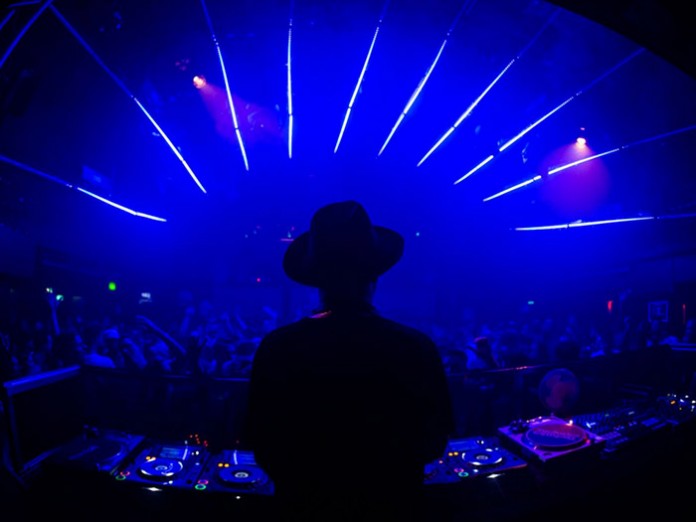 Amsterdam Dance Event celebrated its 20th anniversary edition from October 14 – 18, with precisely 2289 performances, 510 speakers, and 1001 events across the titular city, attracting over 365,000 visitors and 5,500 professionals from the music world. Between the incredible DJ sets from The Gaslamp Killer and Bonobo & his Ninja Tune cohorts, the multitude of compelling conference talks, pop-up performances, art exhibitions, films, and the very welcome addition of the ADE Beats program, ADE 2015 was a blast.
ADE is one of those festivals so extensive that it's almost as difficult to distil what's on offer as it is to experience it. Its more educational components do their best to appeal to amateur producers as much as they do those in quintessential industry roles. De Brakke Grond, for instance, operated as the central hub of ADE Playground Gear and the ADE MusicTalks. From Thursday till Saturday, several established tech firms like Pioneer DJ and Native Instruments exhibited their latest gear to play on, with infamous artists and producers like Martin Garrix, Afrojack, Ron Trent & Anta, De Jeugd van Tegenwoordig and Camo & Krooked giving talks. These core offerings were supplemented with a number of interactive and spatial art installations – this level of attention to detail being a running theme throughout the vast majority of ADE's program.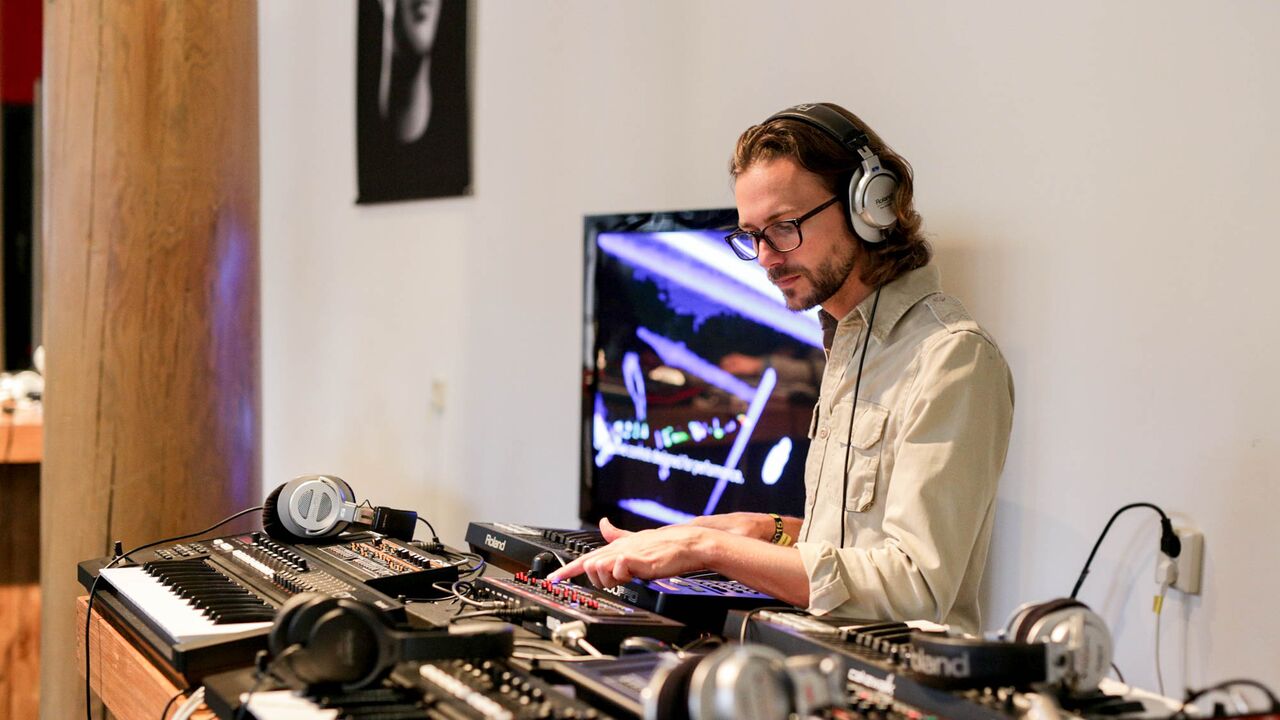 Among the many speakers at ADE Conference and ADE Playground were Dave Smith (Grammy-winning Synth designer, US), Greg Consiglio (President & CEO, Beatport, US), Hardwell (NL), Jeff Mills (US), Juan Atkins (US), KiNK (BG), Kölsch (DK), B.Traits (CA), Kyle Hopkins (head of music supervision, Microsoft, US), Machinedrum (US), Matt Black (Ninjatune, GB), Rob Stone (The FADER/Cornerstone, US), Robert Hood (US), Roger Linn (LinnStruments, US), Sean Wilder (Immersive, GB), Skrillex (US), The Black Madonna (US) and many others. This year, Beatport, global pulse-monitors of electronic music and culture, provided fans of electronic music worldwide unprecedented access to the music, performances, and events taking place at the festival as the official livestream partner via Beatport Live, Beatport's new livestreaming platform. The best bits can be viewed here.
Richard Zijlma, director of ADE, sees the Amsterdam dance platform leading the international scene for the next twenty years. "Over the last twenty years we have widened the scope of ADE step-by-step and we want to keep developing. This year, for example, we had the first ADE Beats, a hip-hop program, and ADE Sound Lab about the technological evolution of sound. We will always look for ways to keep things fresh and ways to move forward and add to the festival."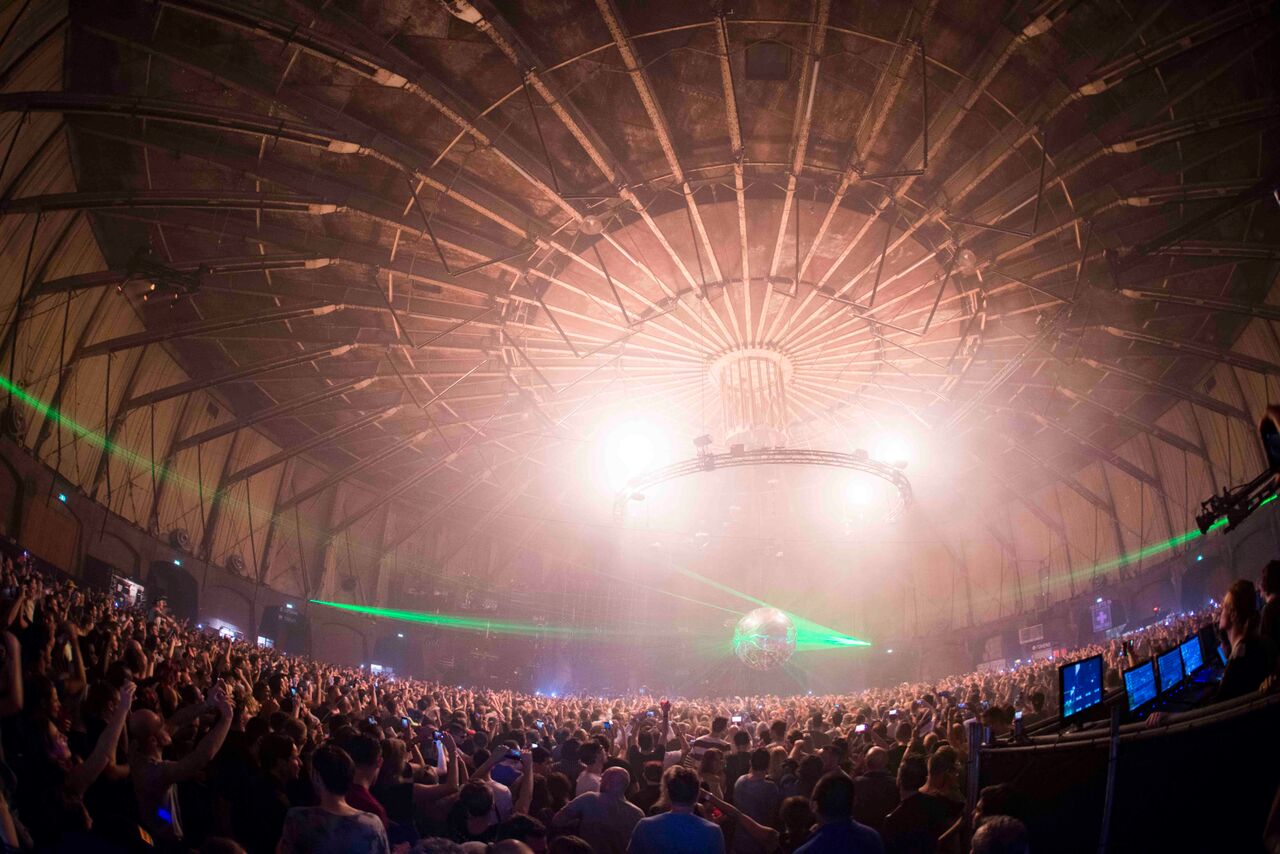 ADE's many film premieres came courtesy of music media stalwarts VICE and Resident Advisor, as well as Cineville & De Balie. Predictably music-centric, ranging from documentaries on Musique Concrète to South Africa's electronic music landscape, the selection of showings tied in cohesively with the rest of the festival's singular celebration of sound. What's more were the plethora of pop-up activities spread across the city, including graphic design exhibitions, a secret rave in the Red Light District, yoga, Instagram galleries and more.
Although often geared towards one particular set of professionals (or amateurs), the many many conference panels and talks of ADE contained nuggets of wisdom with wider applications. For instance, the 'Online Profiling' talk focussed on how artists can make the most out of limited budgets to increase their social media reach, however the advice provided could also benefit festival promoters, suppliers, and any other consumer-facing organisation whose public reach tangibly affects success. Lucy Blair from Motive Unknown, a UK-based strategic digital marketing consultancy, said: "We always formulate our clients' digital marketing strategies on a case-by-case basis, as everyone's audience is different and therefore requires a different approach.
"As for specific platforms, we're currently very impressed with Facebook Video as it has excellent reach and levels of engagement. From our perspective, Instagram is the most engaged platform right now. It all depends on the campaign and the objectives however."
Blair went on to say: "If you have 10,000 Facebook fans it doesn't mean you can sell 10,000 tickets; everyone knows that. But if you know those fans really well you have a much better chance of monetizing that relationship. It's a combination of who you know and what you know, i.e. not just attracting an audience but utilising the data you've collected to shape the content you're putting out."
And as for specific advertising tools within those platforms, Blair said: "We run a lot of Facebook and Instagram ads. If you know who you want to reach and target them correctly then you can get really good results with very low budgets. Never boost posts from your official page – instead use native tools such as Power Editor. It takes a bit of time to learn how to use the Facebook Ads Manager and Power Editor by yourself, but once you've used them a few times it becomes second nature and you get way better results. People often spend £20 on boosting their posts and then wonder why they get nothing in return. By using the native advertising tools you not only reach more people, but you get more in-depth analytics back that helps to further refine your marketing strategy."