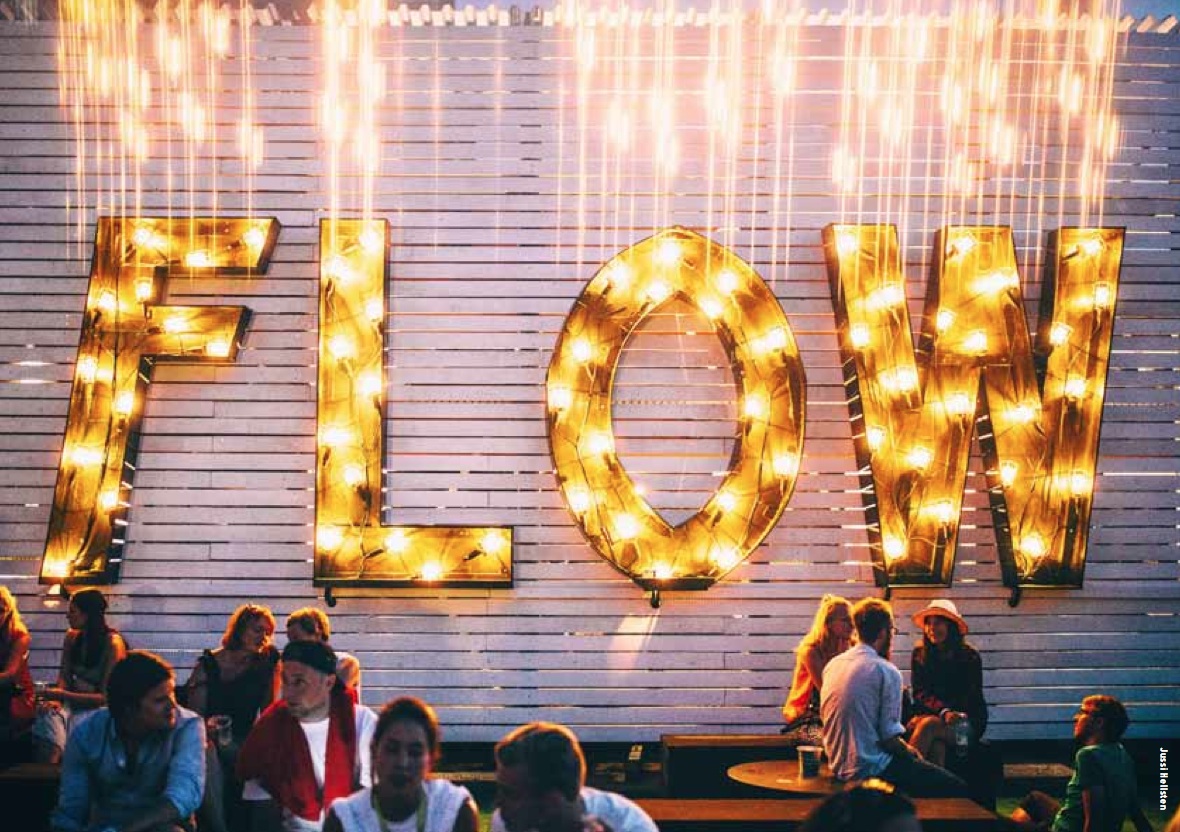 FINLAND: In 2015, the direct production costs and Flow Festival visitors' consumption brought 20 million euros to Helsinki, according to the survey conducted for the festival by cultural researcher Satu Silvanto. On top of that, the more complicated to measure indirect financial impacts generated even more value to the city and its inhabitants – including media visibility, financial impact on music export, the business of food vendors and innovations.
Because Flow Festival is company local to Helsinki and the festival collaborates with several other nearby companies, the financial benefit does not extend abroad but develops and supports local activities and business.
Additionally Flow Festival's cultural and social value is considerable. In 2015 Flow was visited by 70,000 people, 10% of whom came outside of Finland. On the other hand 70% of the attendees were from the Capital City region, and nine out of ten of the region's population see organising events in Helsinki as a positive thing.
Flow Festival has been transforming the old Suvilahti factory area into a vibrant cultural area since 2004, and on an international level the attention the festival receives connects to Helsinki as a whole. Flow has promised to work to further develop its collaboration with the city to make sure it can continue in the Suvilahti area in the future. The current plans on the development of the Kalasatama part of Helsinki threaten Flow's future, because as it stands the location is available to Flow only until 2017.
In 2016, Flow Festival will be organised in Suvilahti, Helsinki from August 12 – 14.
Flow Festival's partners for 2015 were Lapin Kulta, Basso, Clear Channel, Helsingin Sanomat / Nyt, and partners American Express, Bright Finland, H&M, Paulig, Sonera, Stop Teltat, Sun Effects, University of the Arts Helsinki and Yellow Tail.
Header photo credit: Jussi Hellsten